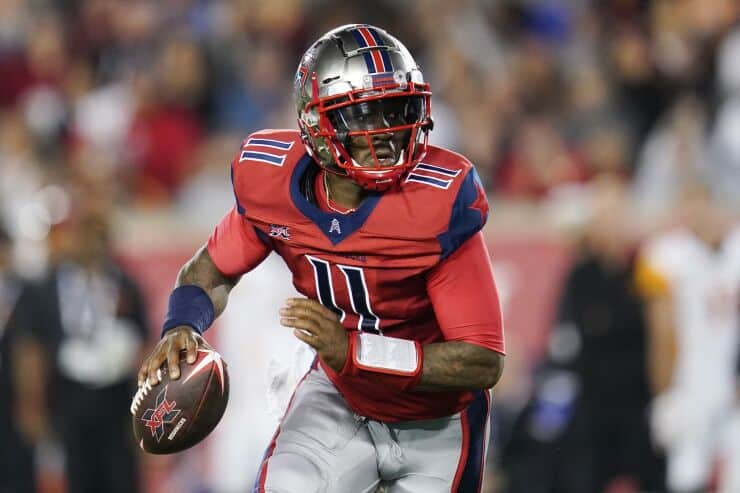 By Will Helms
We're back in the money after a 2-1 week, bringing us to 9-3 in the XFL this season. This week, we're rolling with two picks that have served us well, but we're mixing it up for another.
From the start of the season, we've loved the Roughnecks and Defenders and now they sit as the clear favorites to win the league. This week, as Vegas has adjusted to those favorites, we'll try to find value.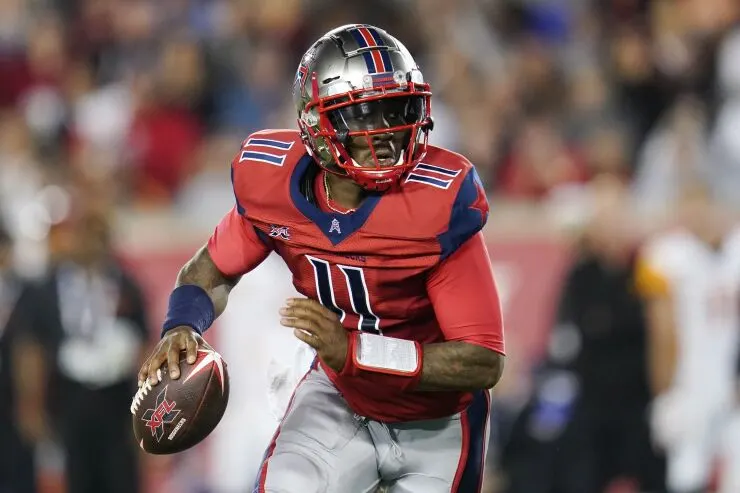 XFL Spread of the Week: Vipers -7.5
Poor Guardians. Orlando just doesn't belong in the same league as the rest of these teams and nothing should change Saturday. Vegas' offense seems to be peaking at the right time and it's not difficult to stop Orlando on the other side of the ball. I expect Vegas to score early. The defense should find its footing after some poor performances in recent weeks.
Prediction: Nothing changes for Orlando as the Vipers win in a battle of the winless, 27-15.
XFL Total of the Week: Roughnecks-Sea Dragons o42
I'm switching it up a bit this week because I really like the Sea Dragons and I'm a bit scared of rolling with the Roughnecks yet again. (Let's be honest, I should probably just take Houston and the points again).
Ben DiNucci is playing well for the Sea Dragons, who faced a tough Brahmas defense last week. The Roughnecks will put up their fair share of points, but this week I expect Seattle to pull its weight offensively, especially at home.
Ultimately, though a Sea Dragons upset wouldn't surprise me, I think Houston pulls it out in a fun one.
Prediction: The Roughnecks face their toughest challenge yet in a 29-27 win.
XFL Parlay of the Week: Battlehawks +2 + Brahmas ML (+227)
The Brahmas have played the league's toughest schedule to date, holding their own against the league's best. They're slight home favorites over the Renegades, who have played better than expected as underdogs and worse than expected as favorites. I think this is the week Jack Coan and the Brahmas offense figure it out, as they should been Arlington at home.
The Defender defense has been stellar this year, but has shown some cracks in the armor in recent weeks. AJ McCarron and the Battlehawk offense are starting to figure things out and this week, I think they'll get revenge on one of the league's favorites.
Prediction: St. Louis gets revenge in a close, 25-24 win while San Antonio gets back on track with a 20-15 home win.