NFL
NFL Injuries from Week 4 That Could Affect Your Fantasy Team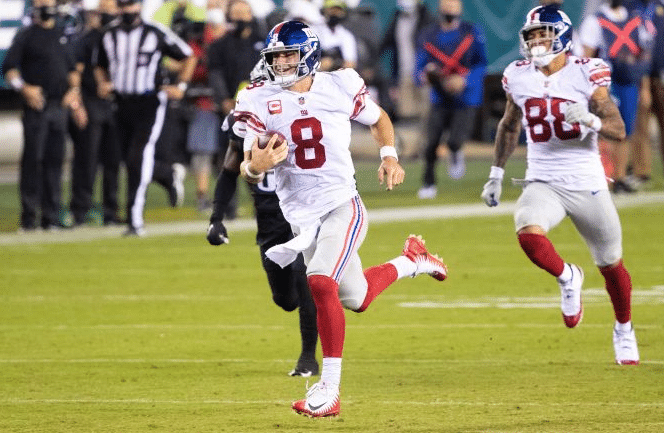 By Scott Kacsmar
Week 4 in the NFL, unfortunately, saw several high-profile injuries again, including another one to Dolphins quarterback Tua Tagovailoa that will finally bring some overdue changes to the concussion protocol.
Here are those notable injuries in Week 4 that you will have to consider for your fantasy teams, DFS lineups, Same Game Parlays, and other prop bets this week.
Notable NFL Injuries from Week 4
Things never added up last week when the Dolphins said Tua suffered a back injury after everyone saw him bang his head off the ground and look visibly wobbly when trying to leave the field. It looked like a concussion to the untrained eye, and that's what made it so shocking that he returned for the second half.
Then just four days later, he started in Cincinnati, and on a night where his decision-making looked compromised, he took another rough hit and was treated at the local hospital for a concussion.
Fortunately, the shock and disgust over this situation are triggering some action from the team and league. The doctor who cleared Tua for action against the Bills was fired. The Dolphins are wising up and sitting their quarterback out this week against the Jets, so Teddy Bridgewater gets the start.
Finally, the NFL has said it will make changes to the concussion protocol to get players out of games. Time will tell how effective this will be. Just 48 hours after Tua, Tampa Bay tight end Cameron Brate suffered a concussion, looked confused on which sideline was his, and still played at least another snap before sitting out the remainder of the game.
It does not get much more serious than a brain injury, so hopefully, the NFL will sort this out as soon as possible. It is just unfortunate that it took Miami to risk Tagovailoa's career and life by putting him back to action so quickly. After the injury against Buffalo, we probably shouldn't have seen him again until Week 5 due to the short week with a Thursday night game. Now we wait to see when we'll see him again.
Jones ran for two touchdowns in a win over the Bears, but he was unable to finish the game due to an ankle injury. His status is day-to-day, but he is not guaranteed to play on Sunday. It is also a London game, so that is a big trip to make with an injured quarterback.
Worse, backup quarterback Tyrod Taylor suffered a concussion in Jones' place. Do not rule out the chance of Davis Webb starting for the 3-1 Giants on Sunday against Green Bay.
Wide receiver Kenny Golladay (knee) also may miss some time for the Giants, but has he really been there this season in the first place? Golladay has two catches for 22 yards in four games, but injuries are starting to pile up for the Giants.
QB Brian Hoyer, New England Patriots
Something Bill Belichick never had to worry about much with Tom Brady was durability and availability. Only a torn ACL in Week 1 of the 2008 season knocked Brady out of games in his long career. Now, the Patriots have lost a starting quarterback to injury two weeks in a row.
Starter Mac Jones continues his recovery from a severe high ankle sprain. Veteran Brian Hoyer got the start in Green Bay, but it did not last long as he exited the game with a head injury.
That put fourth-round rookie Bailey Zappe into action. The Conference USA standout threw for 5,967 yards and 62 touchdowns in his one season with Western Kentucky last year. The Patriots were not as willing to let him air it out on Sunday, but Zappe does have the only touchdown pass thrown by the 2022 draft class so far. He also had the Patriots at midfield in overtime with a chance to win, but he was unable to get a first down and the Packers won 27-24.
With Zappe getting his feet wet on Sunday and the worst defense in the NFL (Detroit) coming to town on Sunday, it would be very interesting to see him get this start. The Patriots are also down tight end Jonnu Smith and have been missing wide receiver Jakobi Meyers, but the Lions might give up 28 points to cardboard cutouts of Deion Branch and Rob Gronkowski at this point.
RB Javonte Williams, Denver Broncos
It's the worst news for Williams after he tore his ACL in Sunday's loss to the Raiders. His season is over, and the Broncos will have to go forward with a backfield combo of Melvin Gordon and Mike Boone.
Williams was considered the best three-down back for the Broncos, but he finishes 2022 without a touchdown as the Broncos are just 3-for-10 in the red zone this year. Gordon is not a bad player or starter, but he really has some of the worst-timed fumbles of any back since Earnest Byner. He lost another one on Sunday that was returned for a touchdown.
Boone only has 78 career carries since 2018, but he averages 5.6 yards per carry. He could be an interesting back to watch in an offense that does not seem committed to using a workhorse.
Taylor has only missed one game in his NFL career, and that was due to COVID precautions in his rookie year. But his ankle injury and a short week with a Thursday game in Denver could threaten his streak.
Taylor plans to play, but he may not be as effective as usual. Unfortunately, "not effective as usual" is the best way to sum up his 2022 season through four games. But if you look at his first four games in 2020 and 2021, he is a slow starter before turning it on:
2020: 65 carries, 250 yards, 3.85 YPC, 2 TD, 10 catches, 90 yards
2021: 58 carries, 274 yards, 4.72 YPC, 1 TD, 11 catches, 81 yards
2022: 81 carries, 328 yards, 4.05 YPC, 1 TD, 9 catches, 44 yards
Hopefully, Taylor has better days ahead, but this could be a rough week with the ankle and short rest time. The Broncos just got bullied by Josh Jacobs on Sunday too, so it would be a nice matchup for Taylor to dominate like 2021. But Nyheim Hines may need to see more snaps than usual this week.
Leading rusher Cordarrelle Patterson will do a stint on injured reserve after getting a knee procedure done on Monday. He is eligible to return on November 6.
Patterson will miss the big showdown with the Buccaneers this Sunday as both teams are 2-2. He is having a very fine season with 85.0 rushing yards per game and averaging 5.9 yards per carry.
But this Atlanta offense has been surprisingly decent this season. Tyler Allgeier (5.3) and Caleb Huntley (5.4) are also averaging over 5.0 yards per carry. Allgeier is a fifth-round rookie who should be the lead back for the next month until Patterson can return. He had 84 yards on 10 carries against the Browns on Sunday.
WRs Isaiah McKenzie and Jamison Crowder, Buffalo Bills
It was a rough day for Buffalo's receiving corps in rainy Baltimore. Isaiah McKenzie left with a concussion, which is the buzzword of the week that could put his status in doubt against Pittsburgh.
Crowder broke his ankle, so he is headed to injured reserve for a while. These injuries occurring at the same time is not good since these are Buffalo's slot receivers. They may have to get veteran Tavon Austin on the field or sign a free agent until McKenzie is cleared to play.
Shenault already had a hamstring injury going into Sunday's game, then he injured his other hamstring. That would seem to put his Week 5 status in doubt. He only has two catches this season, but his 67-yard touchdown against the Saints is one of the team's only big passing plays as Baker Mayfield is struggling with his new team and Matt Rhule's offense.
First-round pick Treylon Burks will miss some time due to turf toe. The Titans are barely throwing the ball 25 times per game, but Burks was second on the team in targets, catches, and yards behind only Robert Woods.
This could mean more targets for wide receivers Nick Westbrook-Ikhine and Kyle Philips.
Another first-round rookie with an injury is Jahan Dotson, who leads the NFL with four touchdown catches if you can believe it. But a hamstring injury suffered in Dallas will knock him out of the next game or two. Maybe Carson Wentz will remember he has Terry McLaurin at wide receiver.