NBA
Basketball
NBA Spread and Player Prop Picks for Heat-Celtics Game 7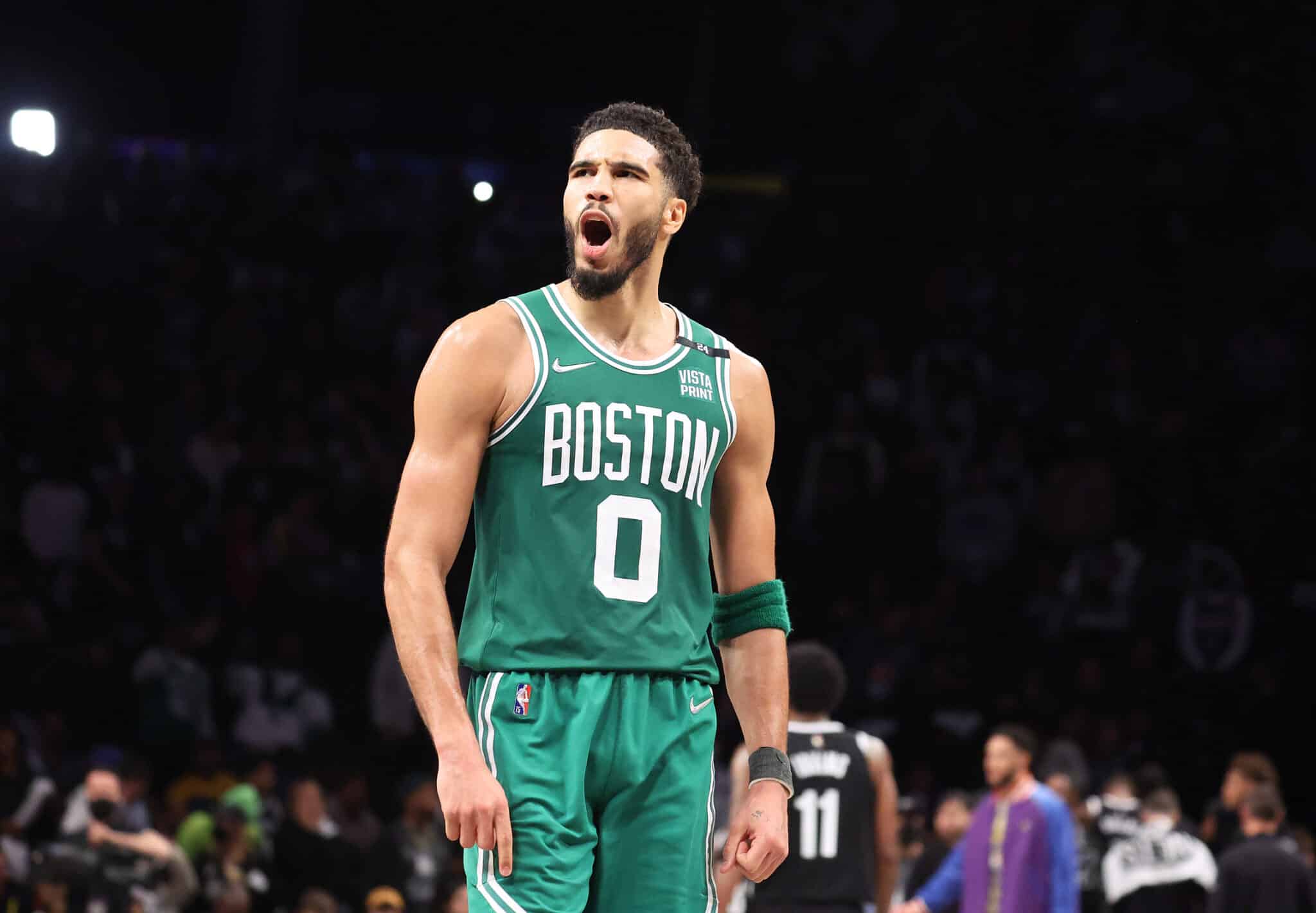 By Scott Kacsmar
History and a trip to the NBA Finals are on the line Monday night when the Boston Celtics host the Miami Heat in Game 7. After an incredible Game 6 finish that saw Derrick White beat the buzzer on a game-winning tip, the Celtics are one win away from pulling off the NBA's first 3-0 comeback in a best-of-7. It will have taken 151 attempts to break that seal.
This is only the fourth time a team has even forced a Game 7 after trailing 3-0, and it is the first time that team gets to host Game 7:
In the 1951 Finals, the Knicks were down 3-0 to the Rochester Royals before rallying to force a Game 7, which they lost 79-75 on the road.
The 1994 Nuggets were down 3-0 to the Utah Jazz in the semifinals, but they lost 91-81 in Game 7 in Utah in a game that was not very close.
In a first-round series, the 2003 Trail Blazers forced the Mavericks into Game 7 in Dallas, led 90-88 with just under 5:00 left, but Dallas fought back to win 107-95.
The pressure is still on Boston to win as a 7.5-point home favorite, but there is definitely unique pressure on Miami to avoid becoming the first NBA team to blow a 3-0 lead. We have our spread pick and favorite player props from this matchup.
Miami Heat vs. Boston Celtics (-7.5)
As we said, this series is absolutely unprecedented in NBA playoff history. There has never been a series where the team with the home court (Boston) went LLLWWW before this one. Despite leading 3-0, the Heat enter Game 7 as a 7.5-point underdog, which is on par with the big spreads they have faced in Boston earlier this series.
Boston is 27-9 all-time in Game 7, an outstanding record. The Celtics already won against this Heat team in Game 7 in Miami last year, but the home team still has a good advantage in these matchups. In the Conference Finals, the home team is 17-9 in Game 7, though only 8-of-26 games (30.8%) were won by more than 7.5 points by the home team.
If you believe in momentum and regression, then there are only two feasible outcomes to this Game 7. Either the Heat, a resilient underdog all postseason long, are going to rally for another close win and avoid being on the wrong end of history, or the Celtics are going to win this in blowout fashion and easily cover the spread.
Boston already has a 24-point Game 7 win at home this postseason against Philadelphia. Jayson Tatum is 5-1 for Boston in Game 7s in his career. This core group has a lot of big-game experience already.
If you are a Miami fan, then that Game 6 ending has to have you sick to your stomach with a bad feeling for this Game 7 in Boston. Based on what happened in that game and this series, it is hard not to see Boston coming away with the win here.
In Game 6, the Celtics shot 7-of-35 from 3 with only Marcus Smart and Derrick White hitting on any 3s.
The 7 makes were the fewest by the Celtics in any game this season, and the 20% shooting percentage was the team's worst game of the season from 3.
While Jimmy Butler (5-for-21) and Bam Adebayo (4-for-16) should shoot better for Miami than they did in Game 6, the Heat were alive in that game thanks to only having 5 turnovers and shooting 14-of-30 from 3.
Boston, a front-running team, has been a poor team in clutch games, especially in the postseason, but the Celtics delivered a miracle win at the end of Game 6 to escape a close one.
Just banking on regression, you expect Boston to have much more success shooting 3s at home and from more players than just Smart and White, and you expect Miami to turn it over more. Even if Butler and Adebayo are game, the supporting cast filled with undrafted players will really have to be special again to match Boston.
Also, the Heat were an abysmal 19-for-63 (30.2%) on 2-point shots, their worst game of the season. But their previous worst game was also against Boston when they shot 22-of-61 (36.1%) on January 24 in a 98-95 win. The Heat have four games where they shot under 40% from 2-point range in the last two seasons and all four games were against Boston. These teams know each other well.
The Heat are minus-44 with Butler on the court the last three games, and he is only shooting 36.5% from the field during this losing streak. The magic just might be gone as we are reminded that Miami was the No. 8 seed and ranked dead last in scoring in the regular season.
But again, this series is so unique in that we have never seen a team down 3-0 be in such a favorable, expected spot to win in Game 7. There is a lot of pressure that comes with that, and the Celtics have no doubt expended a lot of energy to make this comeback.
Incredibly, the last six times a team won Game 6 on the road by 1-to-5 points to force Game 7, that team lost Game 7 at home by 5-plus points. The last team to complete the comeback was the 2006 Pistons against Cleveland after trailing 3-2.
Taking the Heat to win (+245 at FanDuel) may be the best value pick in this game. But as tempting as it is to pick Boston to win in blowout fashion and cement its status with the first historic 3-0 comeback, let's play it safe and take the Heat with the points.
NBA Pick: Heat +7.5 (-110) at FanDuel
Player Prop Picks
Is it a night for Butler to redeem himself? Does Boston have a role player go wild at home? We make our favorite prop picks for the final game of the Eastern Conference Finals.
Jimmy Butler (Heat) – Over 28.5 Points
Bam Adebayo (Heat) – Over 16.5 Points
A year ago to the date, the Heat lost 100-96 in Game 7 of the Eastern Conference Finals against Boston. Butler scored 35 points and Adebayo had 25 points, but 60 points from the two stars were not enough to overcome the Celtics.
Let's say this part of history repeats itself. Butler and Adebayo shake off poor shooting nights in Game 6 and both deliver on the road. Butler already had a Game 1 in Boston with 35 points, which also came off the heels of his previous worst shooting night in the close-out game against the Knicks.
Adebayo has been more aggressive on the road this postseason with 6-of-8 games scoring 18-plus points coming away from Miami. He will need to be aggressive here, but he also needs just 17 points to hit his over.
If someone like Gabe Vincent or Caleb Martin can go off for Miami, then that is great, but the team needs its two best players to show up for this one after such a struggle on Saturday with a chance to close this out.
Gabe Vincent (Heat) – Over 2.5 Assists
After missing Game 5 with an injury, Gabe Vincent returned to start at point guard and had a very unusual game for his standards this postseason. His 18-shot attempts were his second most in a game, but he only hit 6-of-18 and had no assists. Vincent did have two secondary assists, which do not count like in hockey assists. But he actually had zero potential assists according to NBA.com, which is unusual for him.
Vincent has gone over 2.5 assists in 12-of-16 playoff games after filling in for Tyler Herro at point guard. With expected good games from Adebayo and Butler, we need Vincent to get on track with hitting his over-in assists and taking fewer shots himself.
Derrick White (Celtics) – Over 3.5 Rebounds
White's final offensive rebound in Game 6 will likely go down as the biggest of his career, and perhaps one of the biggest in franchise history should the Celtics pull this off.
But that play also gave White a 4th rebound in Game 6, and he has gone over 3.5 rebounds in 5-of-6 playoff games when he plays at least 32 minutes this year. White played 42:03 in Game 6, his most this postseason, and he also played 37:05 in Game 5, his third-most minutes this postseason.
White has certainly earned more playing time, and his hot shooting has also been a big part of Boston's rally in this series. Look for him to play often and get active with over 3.5 rebounds.
Jayson Tatum (Celtics) – Over 2.5 Made Threes
The nice thing about only two Celtics (Marcus Smart and Derrick White) making any 3s in Game 6 is that it should be easy to identify which players have a great shot to step up in Game 7.
Tatum is front and center as the team's best player. He was 0-for-8 from 3 in Game 6, which is stunning given he was 1-for-6 in Game 5 too. In 19 playoff games this year, Tatum has gone over 2.5 and made 3s in 12 of them, and under 1.5 made 3s in the other seven games. He has been feast or famine, but counting on him to get hot after the first 0-for-8 playoff game of his career feels like one of the safest bets to make in Game 7.
Since 2020, Tatum is 4-0 in Game 7s with 4, 5, 4, and 6 made 3s in those games.
Jaylen Brown (Celtics) – Over 1.5 Steals
Brown's shot has improved in the last couple of games, but he also has had multiple steals in all three Boston wins. He has never gone four straight playoff games with multiple steals, but no team has ever forced a Game 7 at home after trailing 3-0 before this series too. We are witnessing history.
But whether you trust Brown or Marcus Smart (over 1.5 steals), the play here is for a Boston player to go over in steals after the Heat had just 5 giveaways in Game 6 and should be expected to cough it up more in Game 7 on the road. Turnovers were a big problem for Miami in Games 4-5 too to help turn this series around for Boston.
[ays_poll id=59]