Soccer
365Scores Season Bests: Premier League Recap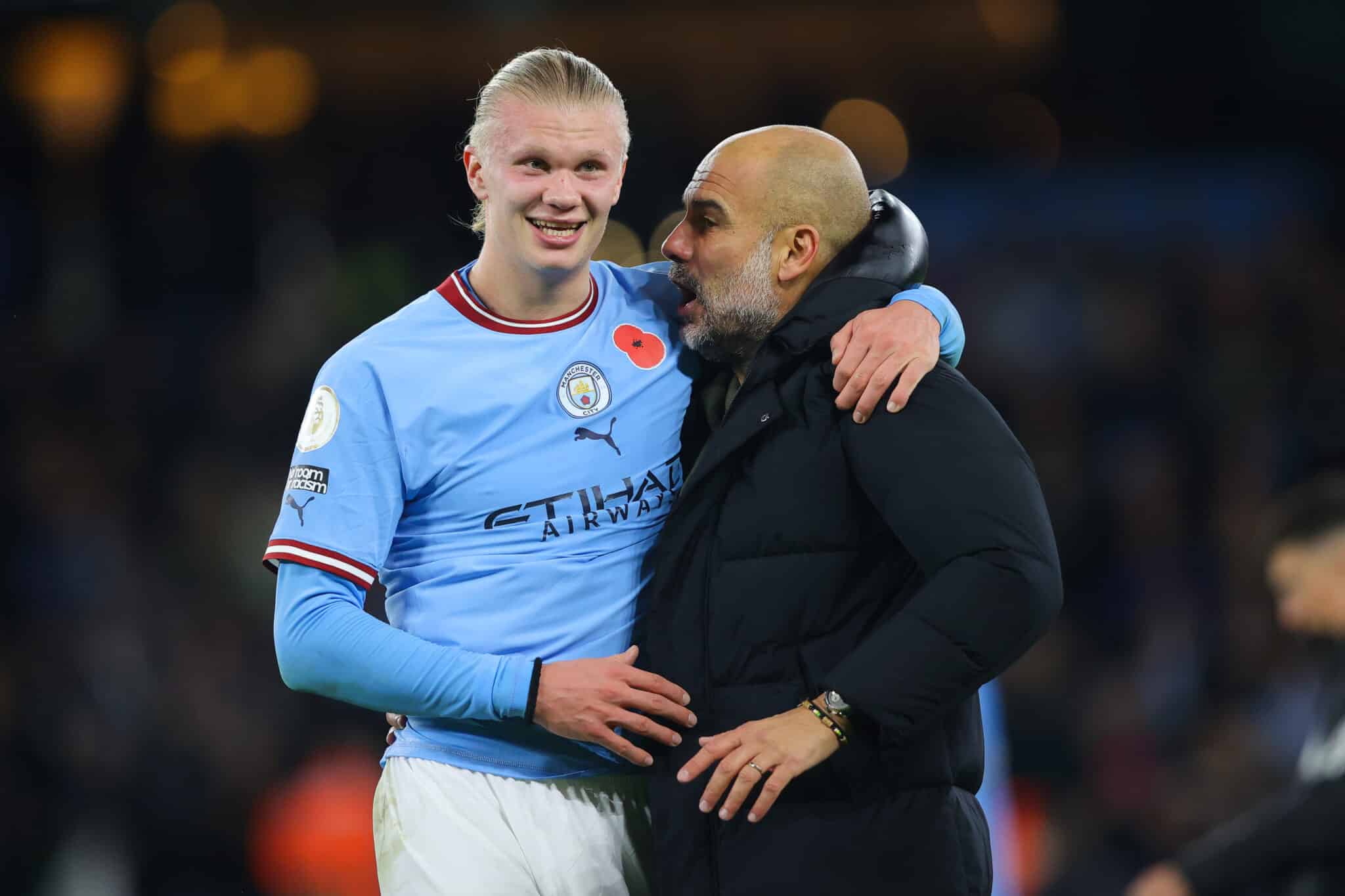 The culmination of yet another thrilling season in the English Premier League has left fans, pundits, and experts buzzing with excitement and anticipation as we name our highly coveted titles of Player of the Season, Manager of the Season, and Young Player of the Season. As the curtain draws close on an enthralling chapter of football history, it's time to reflect on our picks of the season who have left an indelible mark on the beautiful game.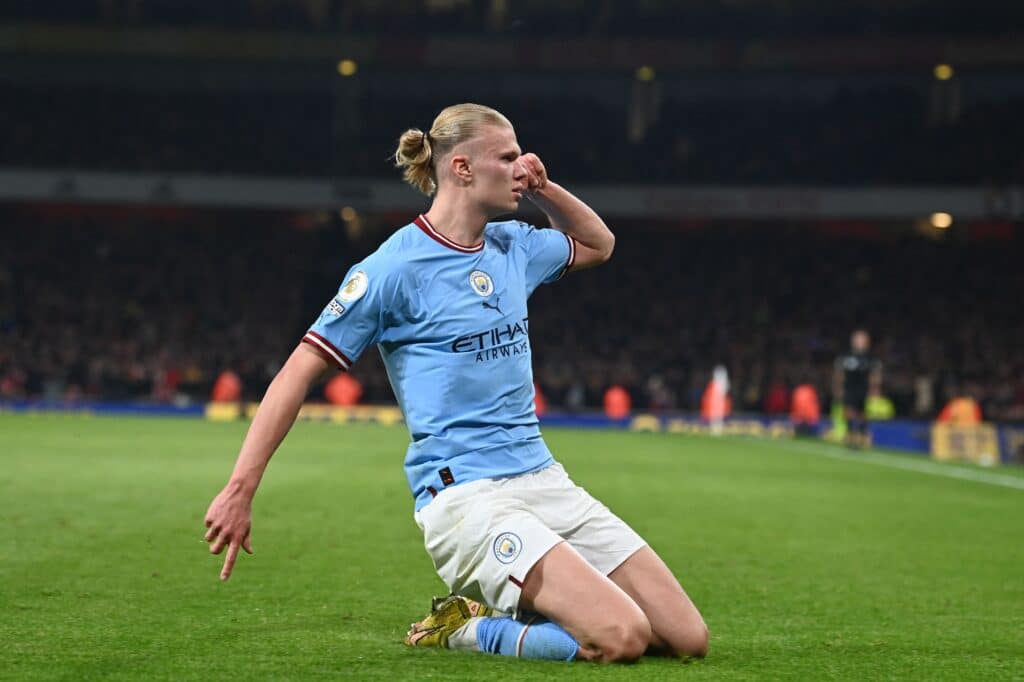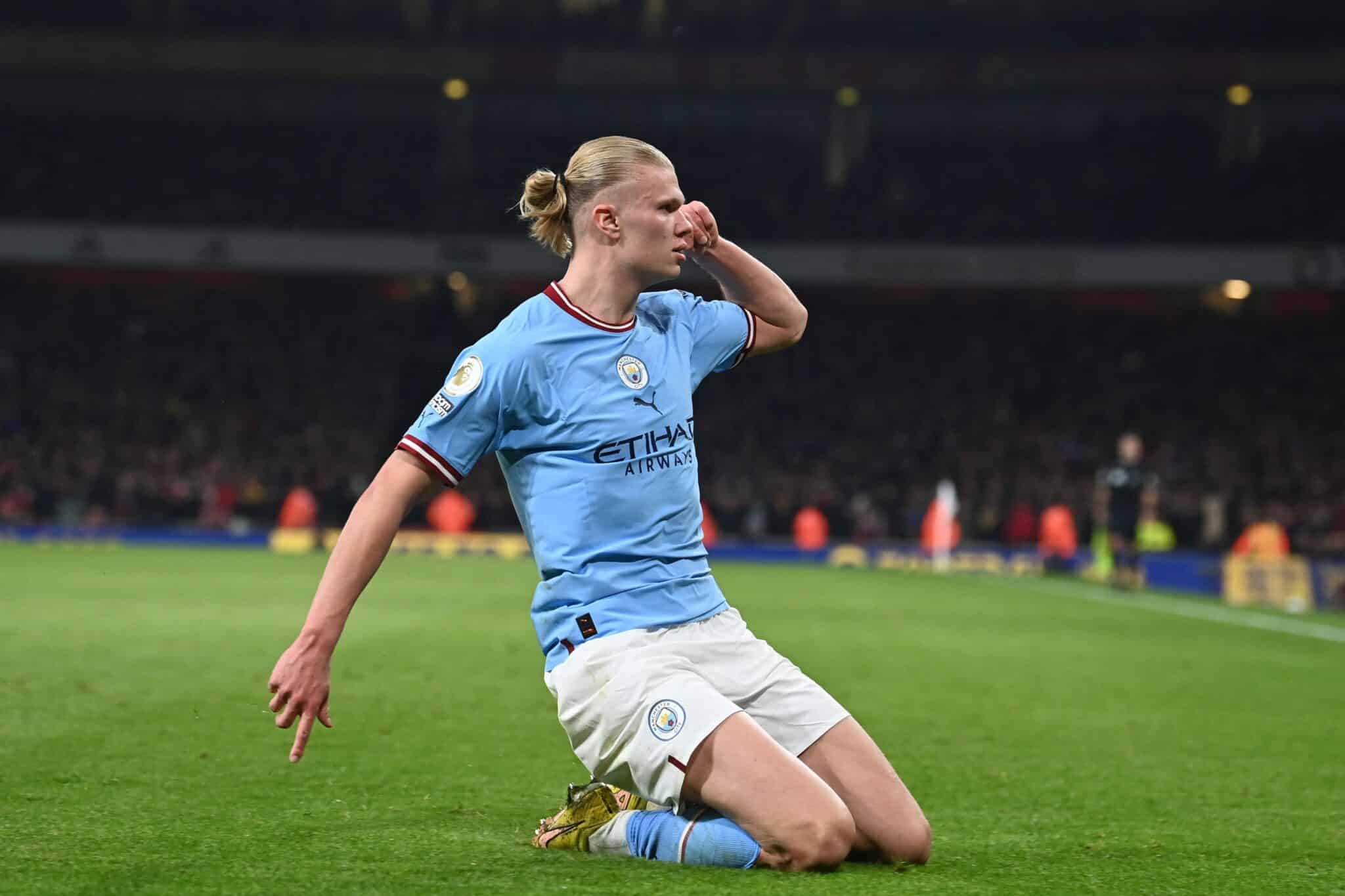 365Scores Premier League Player of the Season
Our pick for Player of the Season could only go to one man only. Erling Haaland, aged just 22, has come into the Premier League and shattered scoring records immediately. The Norwegian scored 36 Premier League goals and assisted his teammates 8 times in what might be considered as the best first season performance ever. This guy is a goal-scoring machine. He's got the speed of a cheetah and the strength of a bull. With his towering height and chiselled physique, he's like a Viking warrior charging down the pitch. But don't be fooled by his fierce appearance, he's got the finesse of a ballerina when it comes to his finishing. He's got a rocket of a shot that could probably break the sound barrier and his headers are like guided missiles. At times, he has literally been unstoppable and defenders have looked utterly powerless against him. With his staggering statistics and his unrivalled impact on every game, Erling Haaland has proven himself to be a force to be reckoned with for years to come.
365Scores Premier League Manager of the Season
Despite the 2022/23 campaign smashing the record for most managers sacked in a season (14), there will be some bosses who look on this season with pride. Tactical nuance, impressive man-management and overall success are what determine a top-quality manager. So, with another dazzling season coming to an end, let's take a look at the manager we thought stood out more than the rest.
Pep Guardiola – Manchester City
In a season defined by extraordinary managerial achievements, one name stands out as the epitome of excellence: Pep Guardiola. 365Scores proudly declares Guardiola as our chosen Manager of the Season in the Premier League. Guardiola's impact on Manchester City has been nothing short of transformative, as he guided his team to the summit of English football for the third time in a row. However, his remarkable achievements do not stop there. Guardiola's tactical genius has led his side to another UEFA Champions League final and the FA Cup final. With a chance to win Manchester City their first Champions League title and to a historic treble, Guardiola's ability to inspire and orchestrate success has been truly awe-inspiring. His unrelenting pursuit of excellence, coupled with his ability to harness the strengths of his squad, has firmly cemented Guardiola's status as a managerial maestro and the unrivalled leader of Manchester City's triumphant campaign.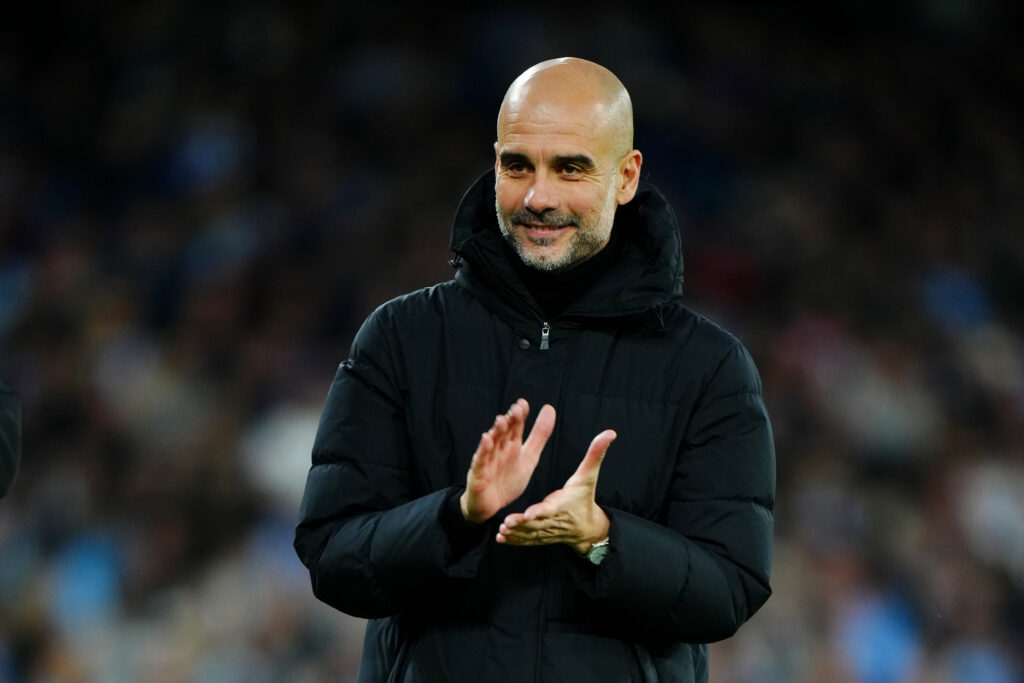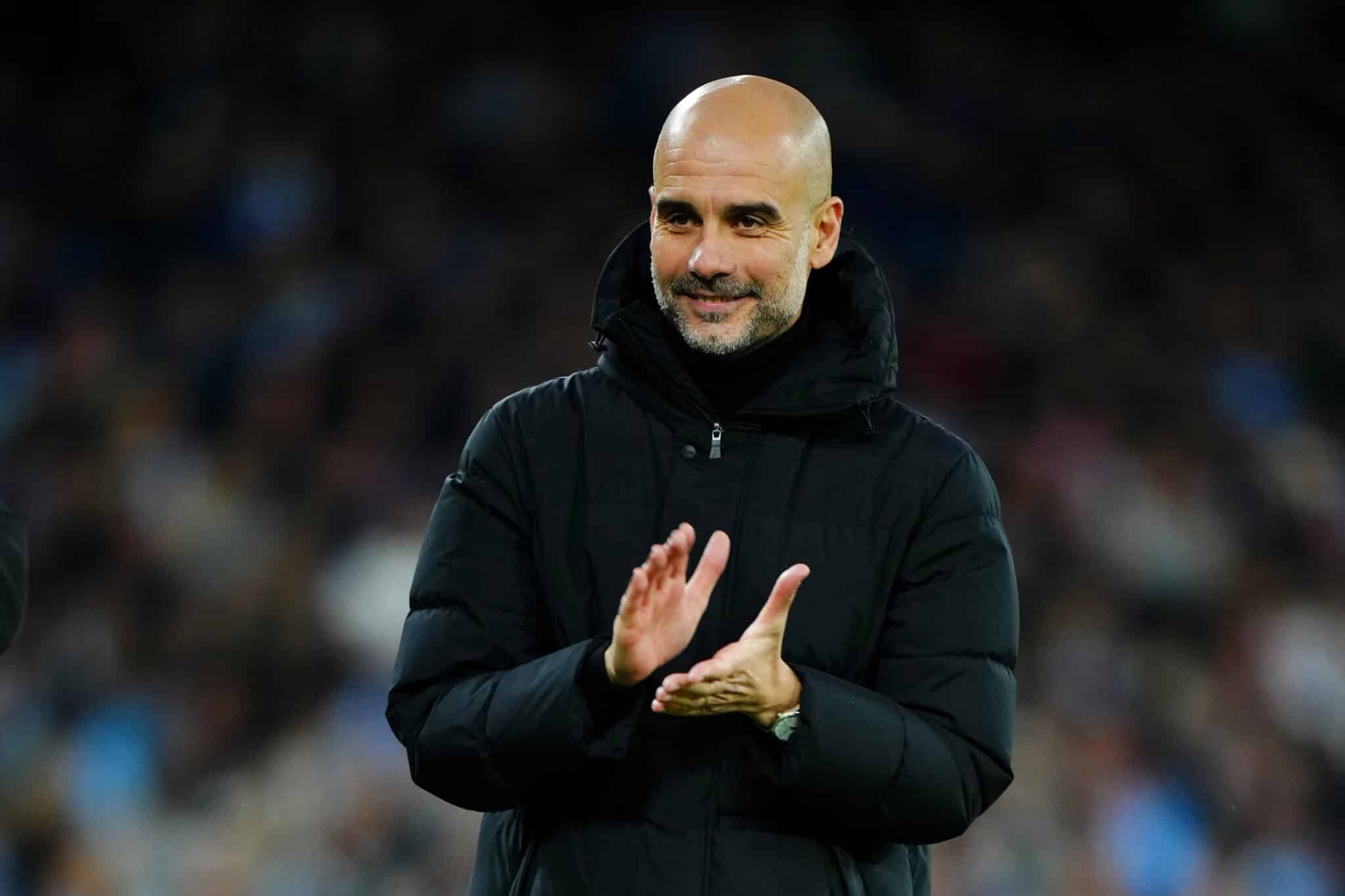 365Scores Premier League Young Player Of The Season
At just 21 years of age, Bukayo Saka has been a level above most players in the Premier League this season and that is why he is our pick for this prestigious award.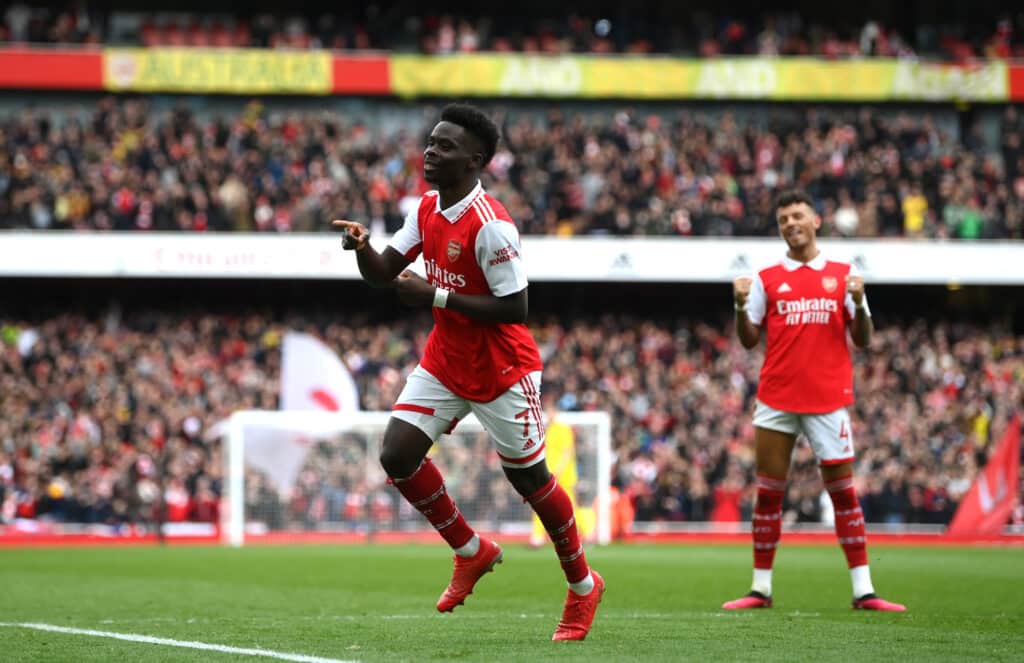 Saka has tallied up 13 goals and 11 assists so far this season for Arsenal and has shown off his leadership skills all season at just the age of 21. The Arsenal star has consistently shown his ability to affect games even when he doesn't get a goal involvement: which is a rarity. His involvement when Arsenal is defending, his consistency in winning duels, and his ability to draw in defenders on the right wing, and then play the right pass to a fellow teammate are just a few examples of the impact he has on every game. At just 21 years of age, Saka has continuously beat the odds over his short career, being a consistent starter for Arsenal in the last 3 seasons, and silencing all the doubters that counted him out before the 22/23 season started. Saka has proved to the world that he is a world-class talent, who has the potential to lead the Gunners to years of success and the fact that he is only 21 is frightening for the rest of the Premier League!
A five-star showing from the Gunners ❤️

Check out the highlights from our victory against Wolves 👇 pic.twitter.com/lPMJSAYUOG

— Arsenal (@Arsenal) May 28, 2023
As we conclude our analysis of the Premier League's Player of the Season, Manager of the Season, and Young Player of the Season, it becomes evident that this campaign has been graced by an exceptional array of talent and managerial prowess. Erling Haaland's sensational performances have made him a standout choice for Player of the Season, showcasing his ability to mesmerize fans and leave opponents in awe. Pep Guardiola's remarkable achievements, leading Manchester City to glory in multiple competitions, make him a deserving winner of Manager of the Season. And among the young stars who have illuminated the league, a rising talent like no other, such as Bukayo Saka has shown immense promise, making him our choice for Young Player of the Season. These individuals have not only left an indelible mark on the Premier League but have elevated the standard of the game, setting new benchmarks for excellence. As we applaud their remarkable achievements, we eagerly anticipate the next chapter in their illustrious careers.
[ays_poll id=60] [ays_poll id=61] [ays_poll id=62]