Soccer
Can Arsenal win the league?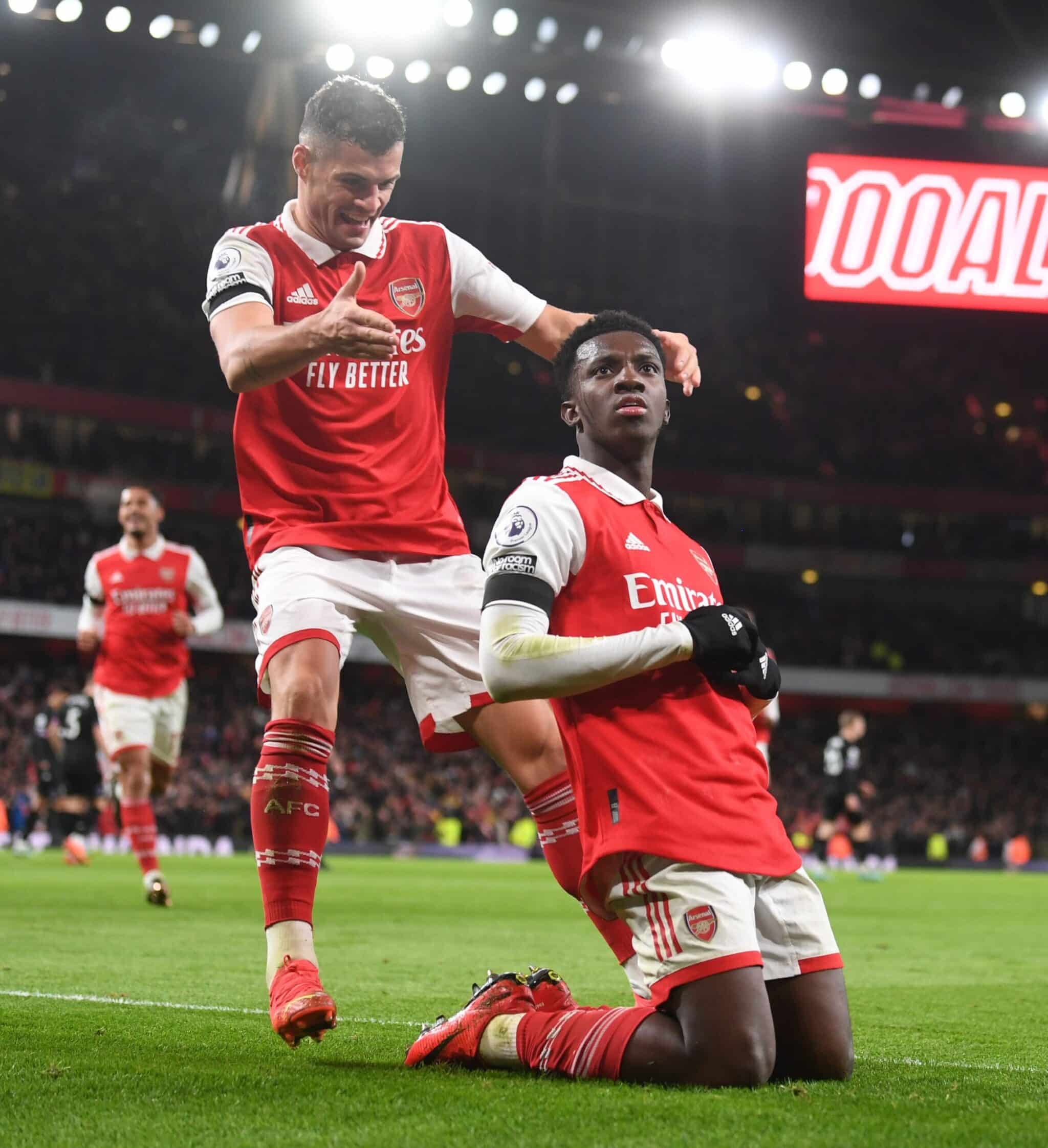 After 19 long years, the Premier League title could be making its way back to Arsenal, the first time in the Emirates era. So far this season, Arsenal have passed every challenge thrown at them, ones you would have expected them to fail in past seasons. Challenges such as defeating Liverpool at home, something only done once in the last seven years, coming through away games with tough atmospheres where Arsenal have crumbled in the past, and perhaps most impressively so far, going to arch rivals Tottenham and winning there for the first time since Mikel Arteta was a player, showing the widening gap in quality between Arsenal and there North London rivals.
This was not supposed to happen this season, with bookies ranking Arsenal as outsiders for the title race at around 51.00, they were ranked at 3.00 to finish in the top 4. The Gunners weren't even favorites for that, with Chelsea and Tottenham ranking above their London rivals in the pre-season bettings. However due to the change in management at Chelsea, and the inconsistencies of Liverpool and Tottenham, Arsenal who have kept improving under Mikel Arteta find themselves the ones challenging Manchester City for the title. After their North London derby win, Arsenal have established an 8 point lead over Pep Guardiola's team, positioning them as favorites to lift their fourth premier league crown with their odds at 1.83, marginally better than Manchester City's odds at 2.37.
Arsenal are benefitting from resisting early calls in Mikel Arteta's reign for him to be fired, trusting the process and allowing their manager time to create a team. The extended time given to Mikel Arteta is not normally granted at big clubs, the Arsenal board deserve credit for sticking with their manager through that tough period and are now seeing the rewards. What is most impressive about Arsenal's rise has been their excellent recruitment. Mikel Arteta working in tandem with former player and current Director of football Edu. Together they have managed to identify the right players to improve the team. Every big signing Arsenal have made in recent years have created a positive impact, most notably Ben White, Gabriel Jesus, Martin Odergaard and Olexsandr Zinchenko. These signings combined with Mikel Arteta's abilities to get the best out of young players such as Bukayo Saka, William Saliba and Gabriel Martineli mean Arsenal are now in a position where their whole team is full of quality and potential. The scouting and recruitment is even more impressive when you look at how many 'big money' signings have failed at other big clubs, notably Tanguy Ndombele at Tottenham, Harry Maguire at Manchester United and Romelu Lukaku at Chelsea.
 

 

View this post on Instagram

 
What has changed the most at Arsenal is the culture of the club in Mikel Arteta's reign. At the end of Arsene Wenger's time in charge and in the Unai Emery era, Arsenal were in a position where they had players who seemed disinterested, only focused on collecting their big wages, without much care for the club. In addition, refusing to sign new contracts and leaving on free transfers, costed Arsenal millions of pounds in player sales. Pierre Emerick Aubameyang, Mesut Ozil and Alexis Sanchez are just a few examples. Arsenal's new recruitment strategy seems to be based around signing young talent, players who are hungry and have an appetite to improve. Mikel Arteta has already shown he has no time for the type of players listed above, with him bombing Mesut Ozil out the squad and later doing the same with club captain Pierre Emerick Aubameyang, showing the rest of the squad that no matter how good you are, you are not above the team. This has allowed Mikel Arteta to build a dressing room full of good characters with no bad eggs. Erik Ten Hag at Manchester United took a similar approach to Arteta in how he dealt with Christiano Ronaldo and like Arteta is seeing the benefits of a unified dressing room.
Whether Arsenal are able to end their long drought in the Premier League or not, will likely come down to the outcome of their two games against Manchester City. There is no denying the incredible job Arsenal have done to put themselves in this position, even if they do not succeed in winning the Premier League this year, it seems certain that they will be challenging for many years to come.
 

 

View this post on Instagram