NFL
2023 NFL Draft: Best Value Bets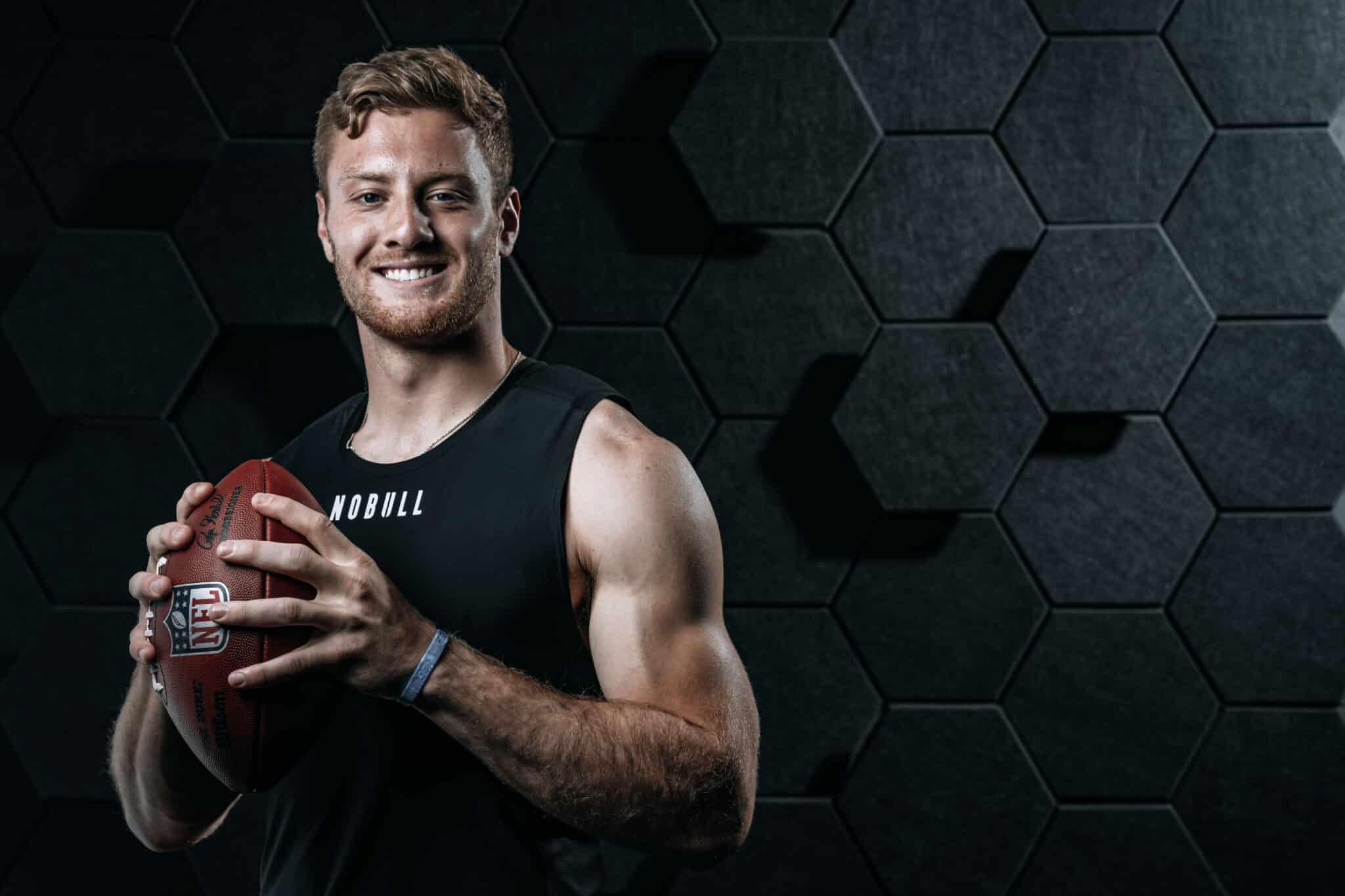 By Scott Kacsmar
Like with all things NFL, there are plenty of betting markets available for the 2023 draft. But with a class that has gone through so many differences of opinion on these prospects, it could be very difficult to get a good read on what is going to happen this Thursday night in the first round.
Sure, it is a pretty safe bet that Alabama quarterback Bryce Young is going No. 1 overall to the Carolina Panthers (+1200 odds). It is also beyond safe that Texas running back Bijan Robinson will be the first running back drafted (-10000 odds).
But those are not valuable bets as you will not win anything betting at those odds. Below, we have included our top five value bets for this NFL draft that is sure to be puzzling to many and debated for years to come.
What's (Will) Levis Got to Do with It?
The most polarizing prospect in this draft class right now has to be Kentucky quarterback Will Levis. This week alone, he has been the betting favorite to go No. 2, No. 4, and he has picked up major steam for the No. 1 pick market even if Bryce Young is still the heavy favorite.
Are we being trolled again like in 2011 when Cam Newton vs. Blaine Gabbert was an actual debate before the draft? Are we going to experience something hilarious like 2017 when the Bears drafted Mitch Trubisky as No. 2 overall while Deshaun Watson and Patrick Mahomes were out there?
Levis does not have anywhere near the college success of C.J. Stroud, or even the athleticism and pedigree of Florida's Anthony Richardson, who has been a riser ever since the combine.
But Levis has gone from a distant third in this race to arguably fourth after the initial Richardson bump, and now he is the betting favorite to go second after Young.
It all seems a bit too wild, and it gives off the sense that these teams are stumped on what to do with many of the prospects in this class. Let's give it a rational attempt of figuring out the top of this draft.
The Panthers do in fact select Bryce Young No. 1 after making that huge trade with Chicago.
The Texans are not bluffing about bypassing a quarterback at No. 2, and they select the best defender in either Tyree Wilson or Will Anderson.
The Cardinals end up trading the No. 3 pick as long expected, but it is to one of the teams who wants to make sure they get C.J. Stroud.
The Colts would be the most logical spot for Richardson, but they see a young Philip Rivers in Levis and decide to take him with the No. 4 pick.
Essentially, we are calling hogwash on Houston wanting Levis at No. 2, the Cardinals could still take Will Anderson at No. 3 if they do not find a fair trade, and the Colts have not done much right since drafting Andrew Luck in 2012.
It may not be logical to outsiders, but Levis at No. 4 seems like the right balance of a reach and a betting value in this wild draft.
NFL Draft Prediction: Will Levis Drafted No. 4 Overall (+130 at bet365)
The Bears Get Justin Fields an Offensive Linemen
It feels like a long time ago when we seriously considered the Bears taking a quarterback and moving on from Justin Fields. But that all washed away after the trade with Carolina to go from No. 1 to No. 9 in the draft. No quarterback here.
But the addition of D.J. Moore in that trade also lessens the need to draft a wide receiver with a top-10 pick, especially in a class that lacks a blue-chip player on the level of Calvin Johnson, Julio Jones, or Ja'Marr Chase.
While we cannot overlook the prospects of the Bears going for Jalen Carter at No. 9 should the Georgia defensive tackle fall that far with his off-field issues, one of the best bets here looks to be offensive line for the Bears.
The offensive line was a problem last year, and there are some suitable picks to be made with that No. 9 pick in left tackle Paris Johnson Jr. (Ohio State) or Peter Skoronski (Northwestern). The best pick may even be Skoronski since he should help in the run game and can be an elite guard at the next level.
But no matter if it is Johnson Jr. or Skoronski, choosing the Bears to go with an offensive lineman with their first pick should be one of the best bets you can make on this first round.
NFL Draft Prediction: Exact Position of Team's First Draft Pick – Chicago Bears, Offensive Lineman (-163 at bet365)
Fade Hendon Hooker to the Second Round
This draft is all but a lock to produce four first-round quarterbacks: Bryce Young, C.J. Stroud, Will Levis, and Anthony Richardson. But the over/under for quarterbacks has been set at 4.5 for weeks now.
The fifth option is Tennessee quarterback Hendon Hooker. Many believe he has a chance to be something special down the road, but he is absolutely a project with some red flags:
Hooker already turned 25 in January, making him an older prospect in the most important position.
Hooker tore his ACL late in the season, leaving his 2023 status in serious doubt.
Hooker played in a gimmicky offense where he did a traditional three-step drop or deeper just over 14% of the time. The NFL average and the average for other prospects in this class are around 57%.
The Vikings were not among the top six teams to land Hooker according to oddsmakers, yet it took just one mock draft by NFL Network expert Daniel Jeremiah to make the Vikings the betting favorite for Hooker. They still have Kirk Cousins and are trying to win now. They do not need a project like this.
A team with major draft capital like Seattle also does not need Hooker to learn from Geno Smith. Pete Carroll is about to turn 72 years old. He is not going to want to use one of his last first-round picks on a developmental quarterback.
Hooker should go in the second round where teams like the Titans, Raiders, and Lions could target him if they want to. But that will allow the under 4.5 quarterbacks in the first round to hit for your NFL picks.
NFL Draft Prediction: Under 4.5 Quarterbacks Drafted in First Round (+160 at bet365)
The Packers Wait Until Aaron Rodgers Is Gone to Go Wideout in Round 1
In what would be one of the funniest picks of the night, the Packers are the betting favorite to land Ohio State wide receiver Jaxon Smith-Njigba, considered by most to be the best at his position in this class.
The pick makes plenty of sense with the Packers still reeling offensively from the trade of Davante Adams a year ago. Christian Watson showed some real explosion and potential late in the season, but Allen Lazard followed a certain Hall of Fame quarterback to the Jets, and the Packers kept having injuries at this position. They need another star wide receiver with many years to grow in the system.
But the funny part is this could be made possible by a trade with the Jets to swap picks from No. 15 to No. 13 after the Packers finally dealt Aaron Rodgers on Monday.
Green Bay infamously has not drafted a wide receiver, running back, or tight end in the first round since Javon Walker in 2002, by far the longest drought in the NFL. Every other team has drafted multiple such players since 2012, let alone a full decade before that.
That means Rodgers went his whole 18-year career in Green Bay without the Packers drafting any of these skill players in the first round. Oh, they drafted his replacement (Jordan Love) in 2020, but never a receiver. So, doing that immediately after trading Rodgers with a pick included in his trade would be quite the chef's kiss to this draft night. Let's bet on it for fun (and a logical fit).
NFL Draft Prediction: Team to Draft Jaxon Smith-Njigba – Green Bay Packers (+300 at bet365)
Will Stetson Bennett Be Drafted?
Finally, there is the case of Georgia quarterback Stetson Bennett. All the jokes about him are either about his age – he turns 26 in October – or how his name sounds like a cologne ad.
But in watching Bennett lead Georgia to back-to-back national championships, he just looked older and bigger than the TCU players he ran over in the title game in an easy win.
However, championship success in college has zero correlation to NFL success at the quarterback position. Players like Bennett rarely ever cut it in the league after being surrounded by such amazing talent in college. Bennett also was on a team that was loaded defensively and has sent many of those players to the NFL already.
At the same time, teams may be more open than ever to different ideas at quarterback after Brock Purdy. Mr. Irrelevant in 2022, Purdy nearly rode a wave in San Francisco to an undefeated record as a starter and a spot in the Super Bowl had he not injured his elbow a couple of throws into the NFC Championship Game.
Purdy's stats at Iowa State were not bad with 67.7% complete, 8.3 yards per attempt, 81 touchdowns, and 33 interceptions.
In playing for Georgia in the superior SEC, Bennett had 65.0% complete, 9.1 yards per attempt, 66 touchdowns and 21 interceptions with 10 points higher in passing efficiency.
Would it really be a waste of a pick for a team with a good offensive system to give Bennett a shot in the last round or two? You can find Bennett not being drafted at +100 odds, and his 6th-round status is +400.
But let's go with the 7th round, which is usually home to quarterback selections that never pan out in the NFL. However, everyone just needs a chance to get started in this league.
NFL Draft Prediction: Stetson Bennett to Be Drafted in 7th Round (+350 at bet365)