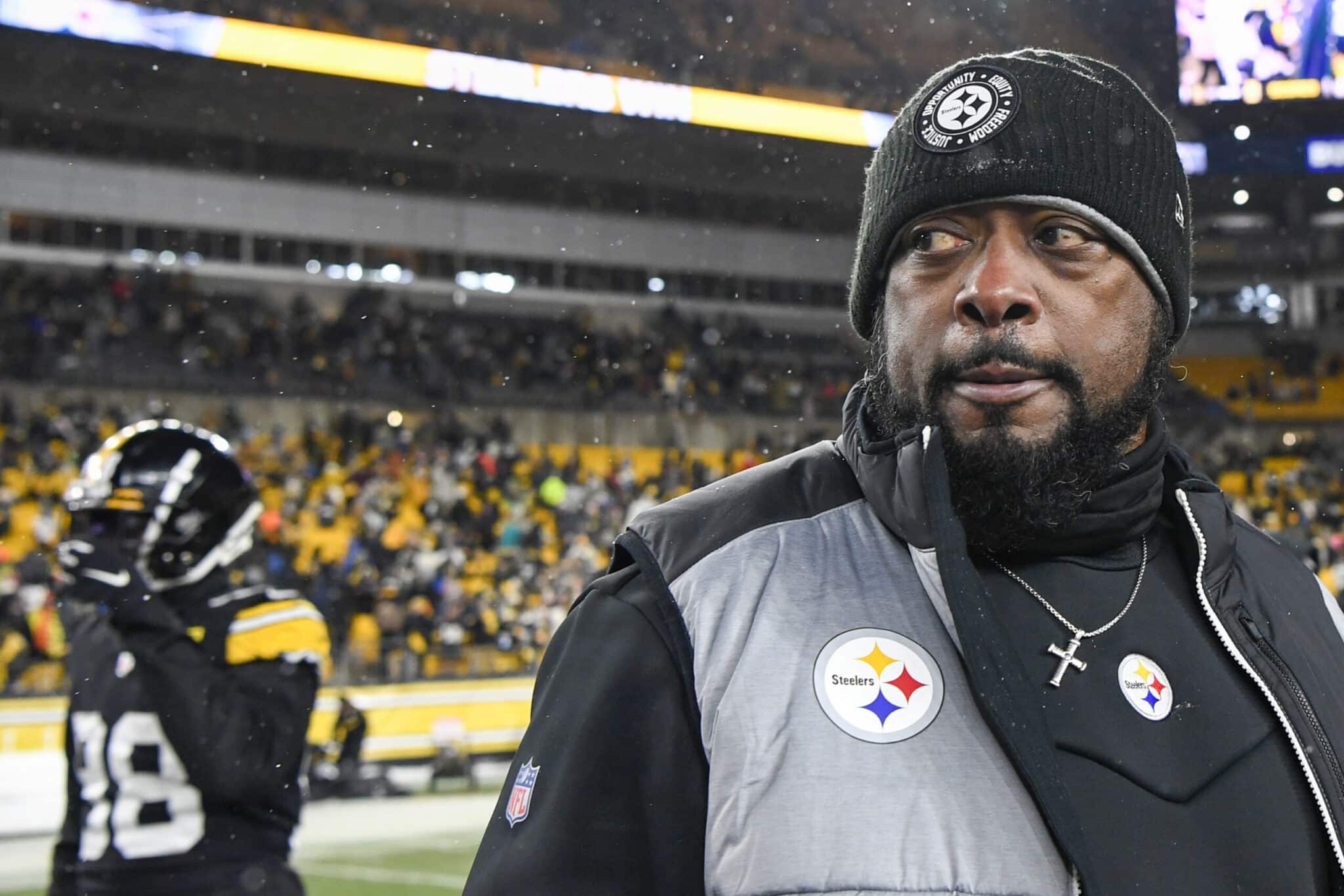 Winners, Losers, and the Teams Who Went Nuts
By Scott Kacsmar
They say it takes at least three years to fairly judge an NFL team's draft class, but every year we make an instant judgment anyway. Sometimes, the hype works out too. Other times, what looked bad on paper turned out to be more than solid.
Rather than make any definitive career evaluations on college players before they sign their NFL contract, we picked out some draft winners and losers with a focus on process.
Did they address needs, did they get good value based on positional value and the players available when they picked, and did they make smart trades and do the best with what they had?
There are plenty of teams where we can squabble between a B+ and A- grade for their draft with an ultimate statement of uncertainty, but those are not the interesting classes to highlight at this time. These are the ones to keep an eye on in the immediate years to come. We even identified two teams who managed to win and lose the draft at the same time.
The Winners
Winner: Pittsburgh Steelers
New Pittsburgh general manager Omar Khan has received glowing reviews for his first draft as the shot caller. Khan mixed value and need well with an aggressive move to trade up from No. 17 to No. 14 to get his left tackle for the long term in Georgia's Broderick Jones.
This was such a smart pick since the Jets (No. 15) were likely in the market for Jones too, and the Steelers certainly need the talent upgrade at left tackle. This is the team's first first-round pick on the offensive line since David DeCastro in 2012.
While some thought the Steelers could have gone with corner Christian Gonzalez, a poor visit with the Oregon prospect apparently made someone else the target in the first round. The great news is the Steelers used the No. 32 pick they got from Chicago in exchange for wide receiver Chase Claypool last season to draft Penn State corner Joey Porter Jr.
Not only was he a top-rated corner in this class who many believed had first-round potential, but he gets to stay in Pennsylvania as he is the son of former player and assistant coach Joey Porter. But while the Steelers can be confused about playing up to family and tradition as much as any team in the NFL, this is not some nepotism pick. Porter Jr. had the college resume to back up the pick and should contribute immediately this season.
The Steelers also found their new nose tackle in the second round in Keeanu Benton (Wisconsin), and tight end Darnell Washington (Georgia) could play frequently as a blocking tight end, a position that gets 40-to-50% of the snaps in Pittsburgh's offense the last two years. Pat Freiermuth is still the leading receiver at tight end for this team, but Washington was a nice pickup in the third round.
Winner: Philadelphia Eagles
The Eagles recently made it to two Super Bowls (2017, 2022) largely on the strength of their trench play on both sides of the ball. They did not ignore that in this 2023 draft, trading up one spot from No. 10 to No. 9 to take controversial Georgia defensive tackle Jalen Carter, who has the potential to be a dominant player for them just at the time Fletcher Cox is probably eying retirement.
There are concerns Carter does not love football enough to be a true great, but we will see if the Eagles can get the best out of him. At the very least, he should have learned his lesson the hard way about street racing after being in the vehicle of a tragic accident in January. That contributed to his slide, but many think the Eagles got the best defender in this class at No. 9.
Then, the Eagles waited and played it cool until their other pick at No. 30 when Nolan Smith (Georgia again) was still on the board and they grabbed him too as an edge rusher. Smith ended last season with a serious injury, but when you play in the Eagles defense, which had 70 sacks last year, you can just be part of their rotation instead of a high-snap rate player.
Many thought the Eagles could go with the luxury pick of Texas running back Bijan Robinson in the first round, but he went so quickly to Atlanta at No. 8 that it was just not realistic. The Eagles continued to beef up the front seven, and they also found Alabama guard Tyler Steen with the No. 66 pick in the third round. They also did not neglect running back as they traded a 2025 fourth-round pick to Detroit to get D'Andre Swift, a wise move there.
After locking up quarterback Jalen Hurts to the richest contract in the league for the foreseeable future, you have to give the Eagles props for sticking to their trench development. It still is crucial to consistently win games.
Winner: Indianapolis Colts
There has not been a ton to praise about the decision-making of the Colts in the last decade, but let's give them some credit for swinging for the fences here. They did not get suckered into the Will Levis hype, and they stuck it out for the most interesting prospect in this class with perhaps the highest ceiling in Florida quarterback Anthony Richardson.
After three years of watching Philip Rivers on his last legs, Carson Wentz on his brittle legs, and Matt Ryan running in cement blocks, the Colts needed a rare athlete at the position. They get that in Richardson, and he gets a new head coach (Shane Steichen) who helped develop Jalen Hurts into a Super Bowl quarterback in Philadelphia.
Richardson may be a risky pick, but the Colts should know within a season or two if they got the right guy or not. His running ability alone should give him some advantages early on if he starts in 2023.
The Colts also traded down in the second round and still came away with some solid picks in corner Julius Brents (Kansas State) and wide receiver Josh Downs (North Carolina). Downs is exactly the kind of quick slot receiver this offense needs after relying too much on Michael Pittman Jr. last season.
With Richardson and Downs joining Pittman and Jonathan Taylor, the Colts may be putting the best young nucleus on offense around their rookie quarterback this season compared to what the Panthers (Bryce Young) and Texans (C.J. Stroud) have done for their rookie quarterbacks.
The Losers
Loser: New York Jets
In case you missed it, the Jets traded for Aaron Rodgers and are in win-now mode with the future Hall of Famer turning 40 this year. That is why the draft falls a bit flat as it does not reek of that "win now" approach the team needs.
The Jets missed out on left tackle when the Steelers traded with New England to get one spot ahead of them to take Broderick Jones. While in Green Bay, Rodgers infamously never had the team draft him as a running back, wide receiver, or tight end in the first round. The Jets could have bucked that trend here by going with wide receiver Jaxon Smith-Njigba or tight end Dalton Kincaid, but instead, they went with Iowa State edge rusher Will McDonald IV, who was not viewed as a consensus first-round talent.
In the second round, the Jets drafted Joe Tippmann (Wisconsin), who could become their starting center. But without locking down a top offensive tackle or pass catcher, the class looks like it will be low on immediate impact.
You almost expected that after the way the Jets crushed their 2022 draft with Sauce Gardner, Garrett Wilson, and Breece Hall.
Loser: San Francisco 49ers
Not to crucify the 49ers here since their first used pick was No. 87 in the third round, but this is also a reflection of the reach they made for quarterback Trey Lance in 2021. That trade was still felt in this class as was the move for Christian McCaffrey from Carolina last year.
The 49ers obviously have a strong roster, but this class just does not feel like it will add much to the team's fortunes. Penn State safety Ji'Ayir Brown was the team's first pick at No. 87, but the one that really grabbed the attention was using the No. 99 pick on Michigan kicker Jake Moody.
Kicker was becoming a need with Robbie Gould going on 41 years old, but any study will show a third-round pick is not necessary to find your next kicker for the long term. Moody was not exactly Justin Tucker in college, but he is only the second top-100 pick at kicker in the last 15 years.
A couple of picks later, the 49ers took Alabama tight end Cameron Latu, considered a fifth-round pick at best by some scouting departments. Latu is not a necessarily strong run blocker or pass catcher, and the team already has George Kittle, who sometimes does not get the ball as often as he should.
It is hard to call this draft class forgettable because you know every time Moody misses a kick his draft status is going to be mentioned. But it does not feel like this class has made the 49ers any better of a team than they were last year.
Loser: Los Angeles Chargers
There is something on brand here for the Chargers to watch TCU get blown out 65-7 by Georgia in the national championship game, and still be convinced they should draft that team's quarterback and two wide receivers.
But that is what the Chargers have done. No. 21 pick Quentin Johnston was the second wide receiver off the board in the draft, but he is 6'3" and more of a possession receiver again like the team already has in Keenan Allen and Mike Williams. With those receivers' age and injury histories, it is likely one or both will be gone by 2024, so it makes sense to get a younger player with some upside like Johnston.
But Johnston also had some erratic games in college, and his 1 catch for 3 yards against a Georgia defense that was heavily drafted into the NFL this year makes you wonder just how he will fare against better defenders than TCU often played. Johnston also has issues with drops.
It just feels like the Chargers should have gone a different route with more of an athletic slot receiver in Zay Flowers, who went one pick later to Baltimore, to give Justin Herbert a different, possibly more reliable target. The Chargers also took Derius Davis, who ranked second in catches for TCU behind only Johnston. So, it is a lot of trust in that offense to be legitimate against NFL defenses.
In between the TCU wideouts, the Chargers took a pair of linebackers in Tuli Tuipulotu (USC) and Daiyan Henley (Washington State). The latter could just be a special teams player primarily, so Tuipulotu may have to carry this class as an edge rusher.
Teams Who Went Nuts
Can a team simultaneously win and lose a draft? Yes, we believe two teams did exactly that with bold moves. They also are two of the only four franchises to never play in a Super Bowl, so they may not get the benefit of the doubt here that things are going to be okay.
Winner AND Loser: Houston Texans
There was so much speculation about what the Texans would do in this draft. Do they take the second-best quarterback or leave it up to the No. 12 pick they had? Do they take the best defender? Is that Will Anderson, Jalen Carter, or Tyree Wilson? Do they trade the pick to someone looking for the quarterback?
At the end of the day, it almost felt like the Texans could not decide what they wanted to do either, so they swung for the fences and ended up taking what they thought was the best quarterback (C.J. Stroud) and best defender (Will Anderson) with the No. 2 and No. 3 picks.
This first class is going to make or break the coaching tenure of DeMeco Ryans in Houston. Stroud will either buck the trend of Ohio State quarterbacks busting in the NFL, or he will go down as the latest disappointment. He is going to have to be more willing to show off his mobility and make things happen like we expect Bryce Young to do in Carolina because his receiving weapons are a downgrade from what he had at Ohio State.
As for Anderson, obviously, the scouts loved him and thought he was the best edge rusher in this class all along. But he better be somewhere between Mario Williams and J.J. Watt if this pick is going to work out because the Texans surrendered a lot to move up from No. 12 to No. 3 for him.
In trading with Arizona to move up from No. 12 to No. 3, Houston gave up the No. 33 pick, a 2024 first-rounder that expects to be high, and a 2024 third-rounder. The Texans got back the No. 105 pick from Arizona.
But the Texans also made some other panicked moves in this draft, including a trade-up from No. 65 to No. 62 to take Penn State center, Juice Scruggs. They also moved up from No. 73 to No. 69 to take Houston wide receiver, Tank Dell.
If the players work out, then no one is going to care about this cost. But it just feels like a huge gamble of a draft class that is going to lead to everyone getting fired if this team is not playing well by 2025 with these cornerstone picks.
Winner AND Loser: Detroit Lions
Finally, our last team is the Detroit Lions, the preseason darlings of both fans and oddsmakers to win the NFC North in 2023. People like the rugged way head coach Dan Campbell approaches things, but the team's draft process left a lot to be desired this year.
However, this Detroit draft class could also serve as a referendum on what a good draft means and what it should look like, especially in a draft that was considered by many to be lacking in true first-round talents.
If you told someone the Lions would turn their five picks in the top 70 into safety Brian Branch, quarterback Hendon Hooker, running back Jahmyr Gibbs, linebacker Jack Campbell, and tight end Sam LaPorta, they probably would say the Lions had a very good first two days.
But if you told someone the Lions used the No. 12 pick on a running back not named Bijan Robinson and the No. 18 pick on an off-ball linebacker destined for Round 2, then they would probably say Same Old Loser Lions.
That is exactly what happened though, with the Lions using the No. 12 pick after a trade pick to take Gibbs and their No. 18 pick on Campbell.
If they took Branch, considered a top safety in this class, with the No. 12 pick, then took an interesting quarterback project in Hooker at No. 18, their Day 1 would be better reviewed. Then if they got Gibbs at No. 34 and Campbell at No. 45, then those might be called steals by most. Possibly the same for LaPorta, who can be a T.J. Hockenson replacement at tight end, if he was taken at 68 where Hooker went.
Funny how that works. At the end of the day, the Lions have all these players even if they did not draft them at spots that made a lot of sense for positional value. Now it is up to Detroit to prove people wrong and develop these players.
The same goes for the other 31 teams, but no one else really broke conventional wisdom or as many brains as the Lions did in this draft.