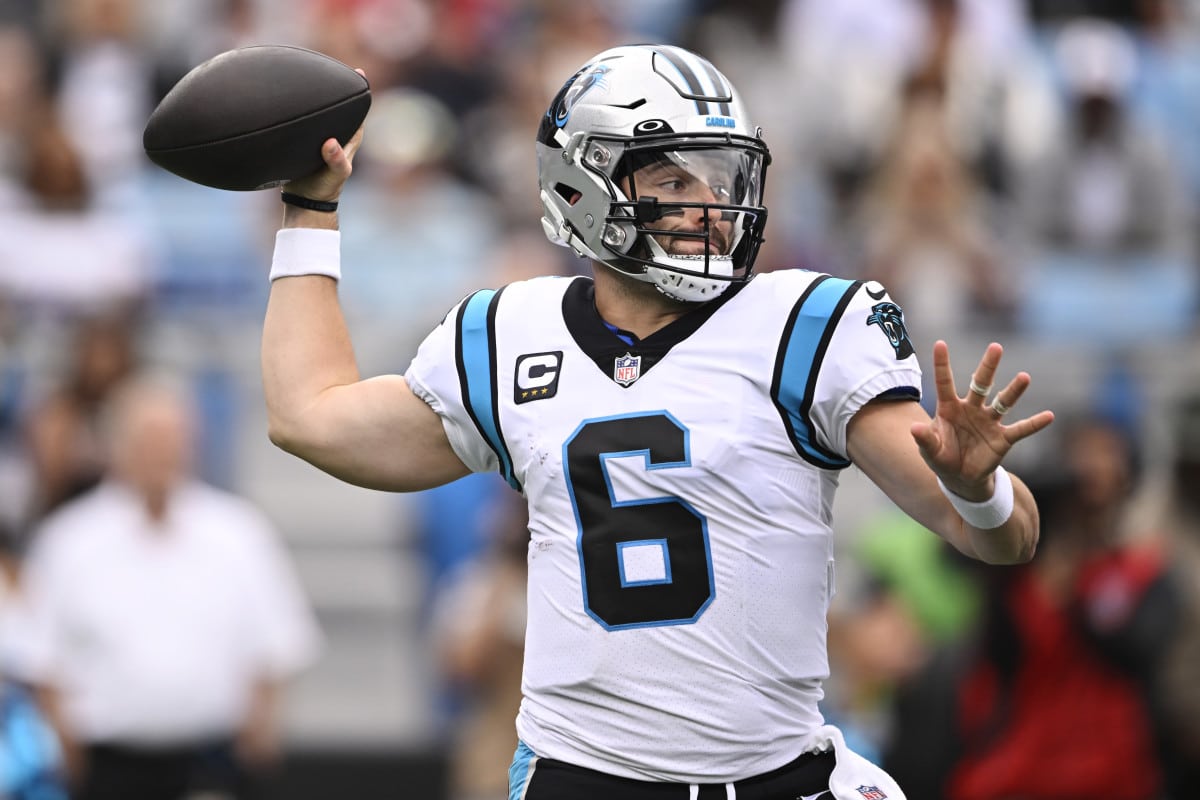 By Anthony Wootton
We're already at Week 5 of the NFL season, and defense has been king through the first four weeks unless you're the Detroit Lions. There are some good matchups this weekend with solid plays for us.

Here's my three-play parlay that can turn your $10 into $89.
Week 5 NFL Parlay Picks
Cleveland Browns ATS +2.5 (-110)

We have to play the number in this one. The Chargers are coming off a big win, where they scored 27 first-half points (allowing seven) over the Houston Texans. This season, the team has a +28 point differential in the first half of games (tied for 5th highest in NFL) but a -44 point differential in the second half (31st).
Los Angeles can't stop the run, which is problematic against a team like Cleveland. So far this year, only the Lions have allowed more yards per carry (5.6) than the Chargers (5.4). Nick Chubb rushed for 118 yards and a touchdown in Cleveland's 23-20 loss to Atlanta on Sunday. It was Chubb's 25th game with at least 100 rushing yards since being drafted in 2018, which leads the NFL for most 100-yard rushing games in that time, in comparison, Derrick Henry has 24.
The Browns also have Myles Garrett back for this game, which is a huge bonus for their defense.

Tampa Bay Buccaneers ATS -9.5 (-115)

Tampa Bay is 4-0 against the Falcons since Tom Brady joined the team in 2020. Including Super Bowl LI, Brady is 10-0 all-time against the Falcons. Atlanta has won their last two games and sits at .500 (2-2) alongside the Bucs.
Tampa Bay has lost its last two games, to Aaron Rodgers and Patrick Mahomes. The last time Brady lost three in a row was 20 years ago. He and Mike Evans were connecting again last week, despite the defeat, with Brady throwing for 385 yards and three touchdowns. Evans caught two of those touchdowns and had 103 receiving yards.
Only five teams have given up more points than Atlanta. The Falcons will miss the dynamism that Cordarrelle Patterson brings to their game. Marcus Mariota threw for 139 yards and a pick last week, with a passer rating of 26.4. He'll struggle against a Bucs defense that ranks fifth in points allowed, fourth in sacks and third in turnovers.

Baker Mayfield to throw 0.5 touchdowns (+150)

This is the play that boosts the parlay. It isn't as crazy as you'd think. Baker has a passer rating of 75 for the season. So far this year he's thrown four touchdowns and three interceptions. He hasn't thrown for more than 200 yards since opening day and he's coming up against a 49ers defense that hasn't allowed a passing touchdown in any of its last three games.
San Francisco leads the league in opposing three-and-out percentage, ending an opponent's drive after just four plays 40.9% of the time this season. The 49ers are also the only team this season to have two separate streaks of three drives going three and out in the same game. San Francisco and Carolina sit first and second respectively in opponent yards per play in the red zone in the NFL this season: San Francisco allowing 1.18 and Carolina allowing 1.63.
Mayfield will also have to deal with a fired-up Nick Bosa. Bosa, who leads the league in sacks this year (6), has a history with the Panthers' quarterback, going back to 2017. That year Mayfield planted a flag on the Ohio State logo when Oklahoma beat Bosa's alma mater. The Niners' defender sacked Baker twice in 2019 and re-enacted the flag wave in celebration.
Bosa has already been talking up their reunion this week. Baker beware.