Soccer
Four Things We Learnt From Liverpool 7 – Manchester United 0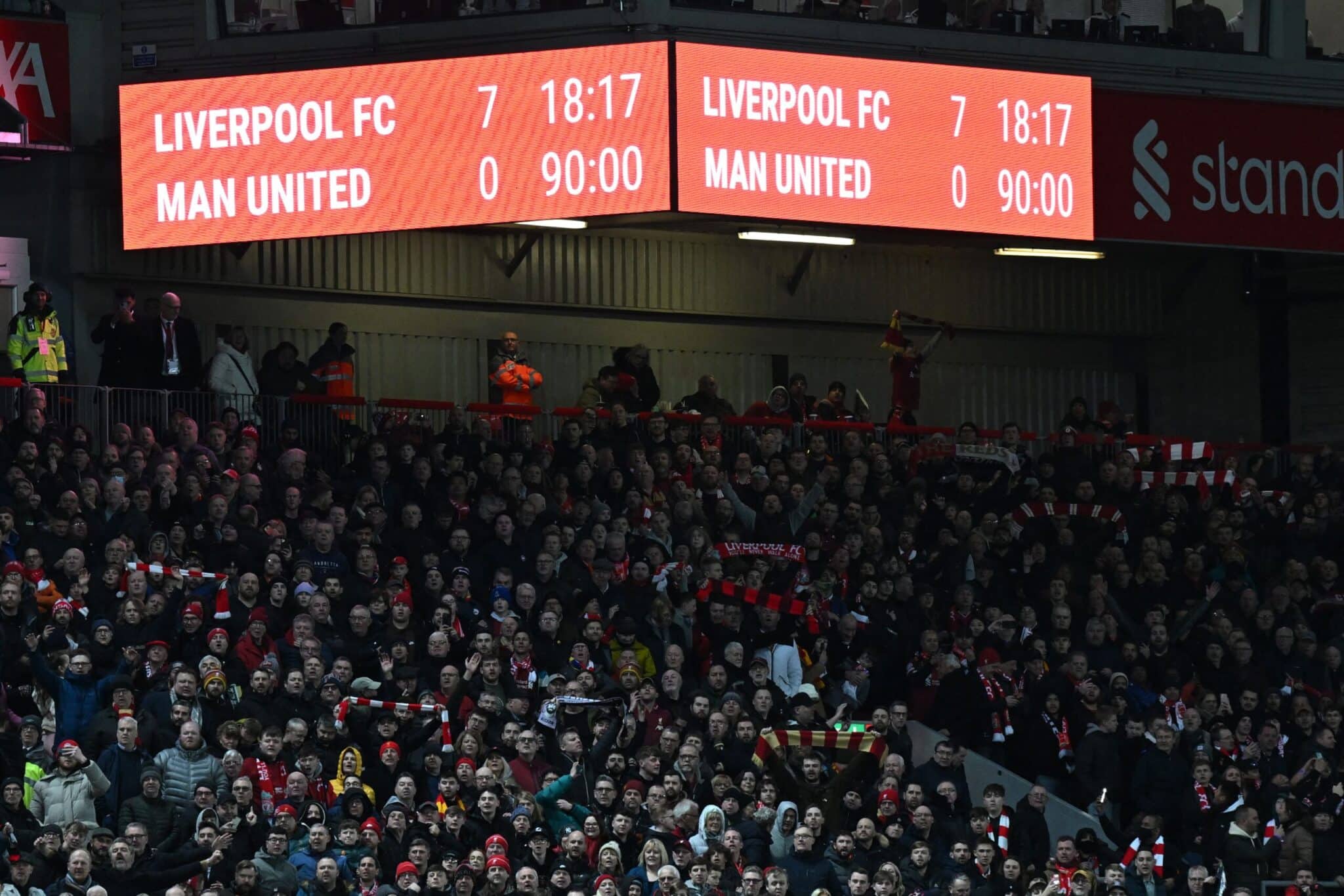 By Gilad Nagar ~ 06/03/2023
Roar after roar after roar after roar. Seven roars to be precise. Anfield, Liverpool's playground, their home turf, roared seven times in 'The Reds' game against fierce rivals Manchester United. A night full of varying emotions. For United fans: frustration, despair, bewilderment. For Liverpool fans: overjoy, euphoria and a renewed love and passion for the club.
On the lead up to this game, both Liverpool and Manchester United were running on red hot form. Aside from their 5-2 loss in the UEFA Champions League against Real Madrid, Liverpool were slowly grinding out results and beginning to look more and more menacing. More impressively, Manchester United had only lost one game in 2023 and had won a cup final only one week before. Members of the United faithful were right to be optimistic that the Red Devils could beat Liverpool at Anfield for the first time since 2016.
However, Klopp's men ran riot and made the evening – particularly the second half – look like a training ground affair. Records were broken, players were immortalized and hearts were shattered. An unbelievably historic night of Premier League football that will surely live on in the minds of all football afficionados.
Manchester United fans you will not be blamed for choosing to look away, but here are 4 things we learnt from Liverpool's demolition of Manchester United in Merseyside.
---
Liverpool's Defense is Back to its Best
With yet another clean sheet in the books for Klopp's Liverpool, it is fair to say that The Reds are beginning to get back to their best in the defensive half. Defensive frailties have significantly impacted Liverpool so far this season, with Van Dijk not performing at his best and constant injuries to his center back partners: Joe Gomez, Ibrahima Konate and Joel Matip. However, with French international Konate returning to the starting XI for only the second time since January, Liverpool's solidity and spine is returning to its usual consistency.
January was a shaky month for Liverpool defensively. The Reds conceded 3 against Brentford, 3 against Brighton and in early February conceded 3 again to Wolves. Without Dutch giant Van Dijk in defense for all of January, Klopp had a lot of work to do to improve his side's defensive solidity. But, 5 consecutive league clean sheets later, and Liverpool's defense are back to their best! Currently 3 clean sheets away from the club's record for consecutive league clean sheets, the German boss will be very pleased with Liverpool's improved defensive effort and execution.
5️⃣ consecutive @PremierLeague clean sheets for the Reds 👏 pic.twitter.com/jIafJYT1fa

— Liverpool FC (@LFC) March 6, 2023
---
Cody Gakpo Breaks United's Heart Again
The January transfer window was a busy start to 2023 for 23 year old Cody Gakpo. Having already been linked with a move away from maiden club PSV Eindhoven in the summer transfer window, the Dutch international was keen on a move to the Premier League. The difference in interested clubs is quite noteworthy though, as Gakpo's impeccable start to the 2022/23 season and world cup campaign saw his name be linked to the likes of Manchester United and Liverpool as opposed to Leeds and Southampton in the summer.
A move to Manchester seemed highly likely for Gakpo, with the striker even admitting that he spoke to PSV Coach Ruud van Nistelrooy about a transfer to The Red Devils. However, in a surprising swoop Liverpool came from out of nowhere and signed PSV's club captain for 37 million pounds. Heart-broken United fans had their dreams of a Rashford, Gakpo and Antony front three eviscerated.
Once again, Gakpo caused Manchester United heart-ache with two delicious goals last night at Anfield. Demonstrating his clinical finishing that was missed in his first month at Liverpool, the striker scored 2 goals from a total xG of 0.32. His lethal eye in front of goal, which saw him have 21 goal involvements in 14 games in the Eredivisie in 2022/23, was on full display and reminded Manchester United that they missed out on a prolific goal scorer.
Cody Gakpo lights up Anfield 🎆 pic.twitter.com/8NwZUV71iE

— B/R Football (@brfootball) March 5, 2023
---
Erik Ten Hag Can Get it Wrong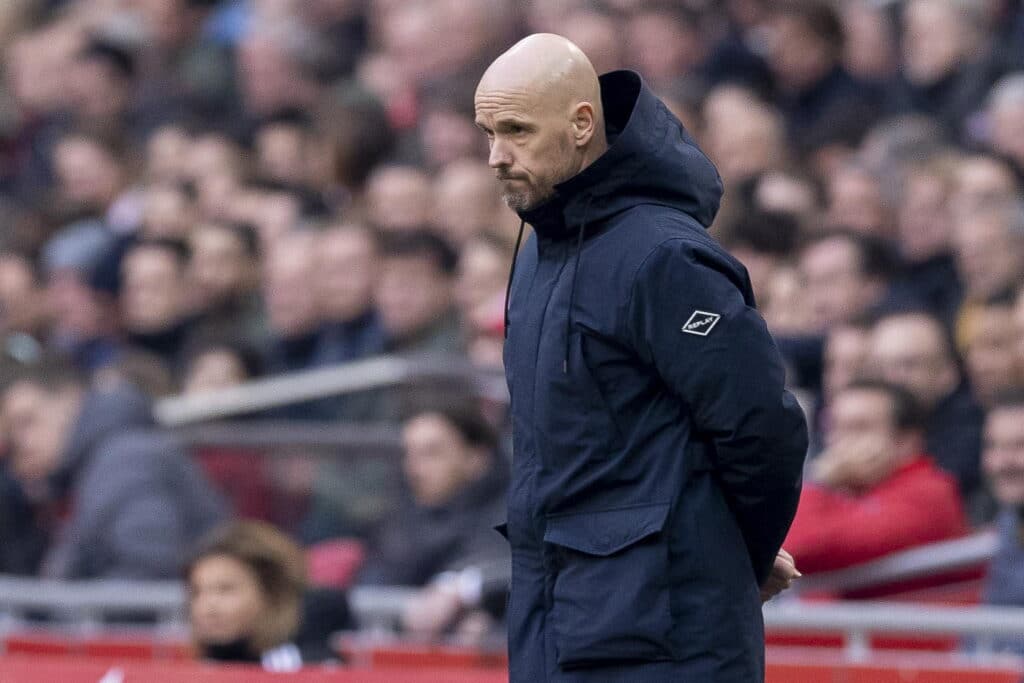 Prior to this 7-0 thumping on Liverpool's home turf, Manchester United had been flying since the return of Premier League action after the World Cup. Having only lost to league leaders Arsenal since November, Ten Hag could seemingly do no wrong at Manchester United. His side has won the most games in all competitions in Europe's top five leagues this season (30 wins), won the EFL Cup and advanced to the Round of 16 of the Europa League beating Barcelona.
Despite seemingly getting it right week in and week out for The Red Devils, Ten Hag's approach to the game against Liverpool was all wrong. An mediocre first half saw Manchester United go 1-0 down at half-time, but the performance was not too concerning with United's 3 shots on target to Liverpool's 1. Yet, The Red's intensity coming out of the break saw United crumble and ultimately receive a footballing lesson.
A questionable Erik ten Hag decision saw the Dutch boss play Bruno Fernandes on the left hand side for one of the first times this season. Perhaps the rationale was to utilize the Portuguese's defensive efforts to help counteract Salah on the right wing. Not only did this not prevent the Egyptian from scoring twice and assisting twice, but Fernandes's ball progression took a hit as he only touched the ball 43 times. A big decrease from his average of 64 touches per game this season.
Ten Hag also decided to play a right sided combination of Antony and Dalot. Whilst the two United players are respectable Premier League footballers, this combination was surely not going to work against Liverpool's bombing on fullbacks. Antony's weakness in defensive transition and Dalot's defensive flaws gave Andy Robertson a multiple opportunities to run down the left hand flank and make 8 passes into the final third. Perhaps starting the more defensively reliable Wan-Bissaka would have minimized Robertson's effectiveness on the night.
Whilst there are other mistakes to pick from, the final flaw in Ten Hag's game plan that we will note is the width of Manchester United. The average positions of both teams saw Manchester United be extremely narrow and Liverpool, as expected, quite wide. Although United's narrowness could offer solidity and a compact spine, it is surely not the way to approach a Liverpool side who love to run riot on the wings. By tucking in Dalot and Shaw on defense, United allowed Mo Salah, Trent Alexander-Arnold and Andy Robertson all the time in the world to attack down the wings. This resulted in 8 chances created between those three wide players and ultimately saw Liverpool toy with Manchester United.
"The players didn't fulfil their jobs." 😤

Erik ten Hag was not pleased with his team after the 7-0 loss to Liverpool 😬 pic.twitter.com/HEJIP26bIs

— ESPN UK (@ESPNUK) March 6, 2023
---
The Egyptian King!
When a player performs at the highest level for consecutive seasons, the standards that fans hold them to are raised which makes it more difficult to appreciate their greatness. Mohamed Salah is a footballer who has completed so much in his career and it is important that football fans around the globe applaud and commend his contributions to 'The Beautiful Game'. The Egyptian King's list of accolades is absolutely exceptional: 2x African Footballer of the Year, 3x Premier League golden boot winner, former Liverpool player of the year and now Liverpool's all time leading goal scorer in the Premier League.
Mohamed Salah's 'underperforming' 2022/23 has seen him score 11 goals and provide 7 assists so far in the Premier League season. Doubts began to flourish as the man who once scored 32 goals in 36 league games started to slow down his ridiculous goal rate. However, the Egyptian winger reminded everyone why he is still one of the best players in the world with a breathtaking performance. Scoring 2 goals and delivering 2 assists, Salah passed Robbie Fowler in Liverpool's Premier League all time top scorer leaderboard with 129 goals for The Reds.
Along with 4 goal involvements, Mohamed Salah created 2 big chances, made 3 passes into the final third, was fouled 6 times and had a total of 60 touches. 20 more touches than his average per game this season! This was a truly spectacular performance that will surely kick start a run of form for Salah and increase Liverpool's chances at making the top four.
An extraordinary day for all Liverpool fans. I'm honoured to keep making history with this great club! pic.twitter.com/aRR2n5Ss8l

— Mohamed Salah (@MoSalah) March 5, 2023
---
A Game for the Ages
Whilst this article highlighted 4 of the main talking points of Liverpool's historic crushing of Manchester United, there are other notable things to mention:
Historically for Manchester United, this was their worst-ever Premier League defeat. Never have The Red Devils lost by 7 goals in the Premier League. This game is also tied in 6th place, with Manchester United's 7-0 win against Barnsley in 1997, for the highest scoring defeats in Premier League history.
Despite Liverpool's underwhelming season in comparison to their recent triumphant years, they are still within reaching distance of Champions League football. Currently on 42 points, The Reds are three points behind Tottenham Hotspur with a game in hand. Winning their game in hand against Chelsea on the 4th of April could see Liverpool enter the top four once again!
A more heart-warming moment of the night – at least for Liverpool fans – saw Brazilian club legend Roberto Firmino come onto the field in the 79th minute and score and assist Liverpool's last two goals. Earlier this week the news of Firmino's departure from Liverpool became known, as the 354 gamer told Jurgen Klopp that he will leave when his contract expires at the end of this season. If Liverpool's cult hero does stick to his decision and leaves The Reds this season, there is surely no better way to depart Merseyside than score at Anfield against bitter rivals Manchester United.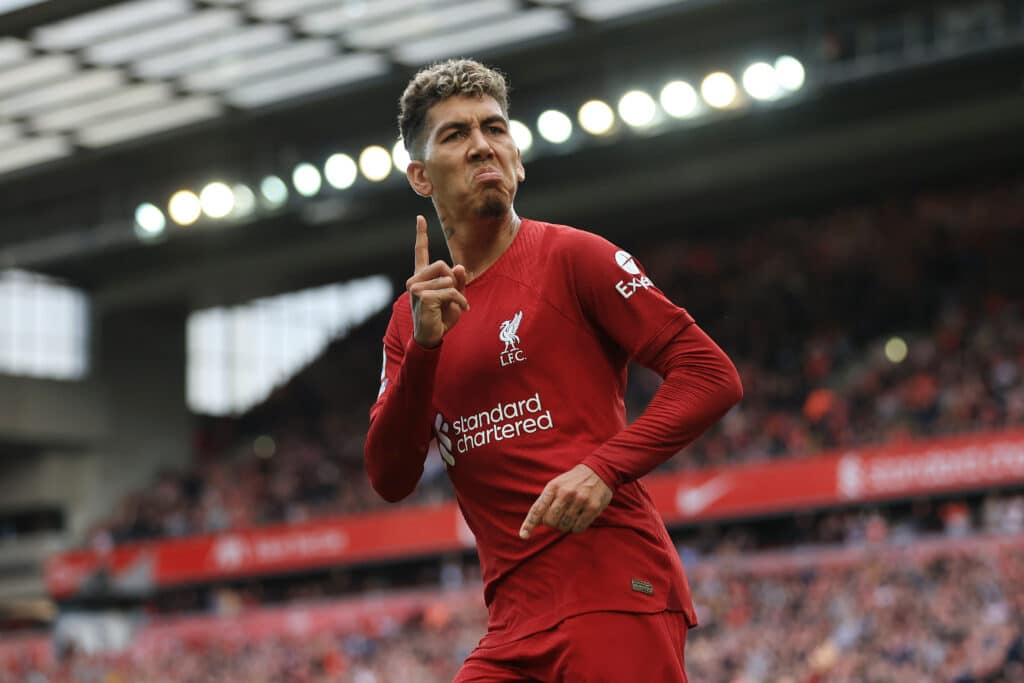 ---
Have your say!
Where do you think Liverpool will find themselves at the end of the 2022/23 Premier League season? We think Liverpool will return to Champions League football and finish in the top four!