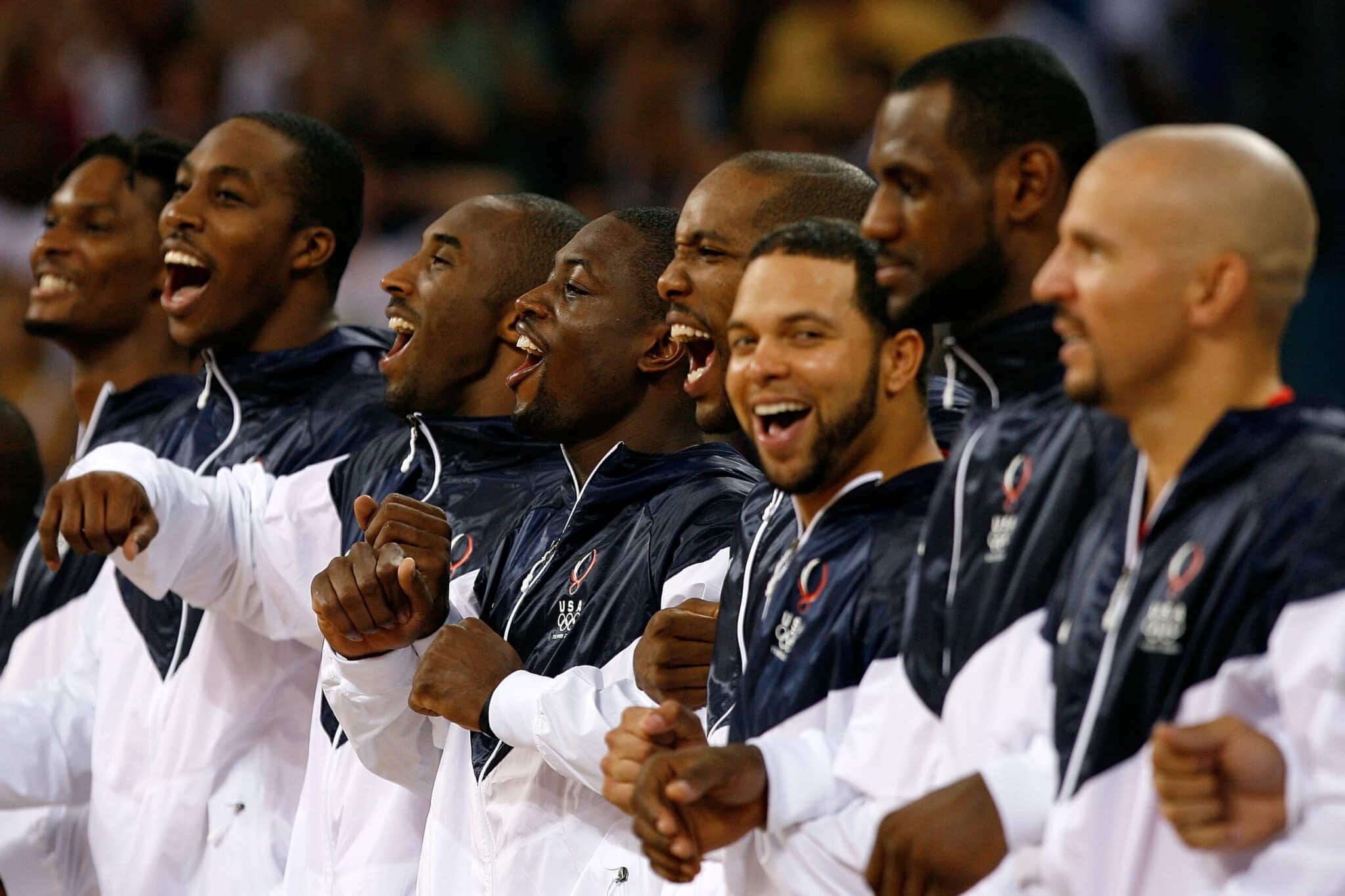 A day infamous for pranks, tricks and giggles that keeps everyone on edge: April Fool's Day. The 1st of April is a day that all pranksters and jokesters look forward to, as they attempt to play practical jokes and hoaxes on their friends and family. Unfortunately for athletes these tricks extend to them too. Whilst some professional athletes use these pranks to laugh at their teammates or coaches, others use it to their sporting advantage. With April Fool's Day coming up, let's take a look at the top 10 tricks in sport history!
10. The Brow Gets Rid of his Brow
Aside from his 6'10'' figure, probably the most noticeable physical feature of Anthony Davis is his unibrow. It became so well known amongst sports fans that the big man is now known as 'The Brow'.
In 2018, the Los Angeles Lakers star posted a poll on his Twitter asking fans if he should cut off his unibrow. The poll resulted in 50.6% of votes agreeing that 'The Brow' should cut off his brow.
On March 31st, AD posted a video of him shaving off his unibrow. However, it turned out that it was a simple April Fools' joke as a day later Davis posted a picture on Instagram with his unibrow still intact.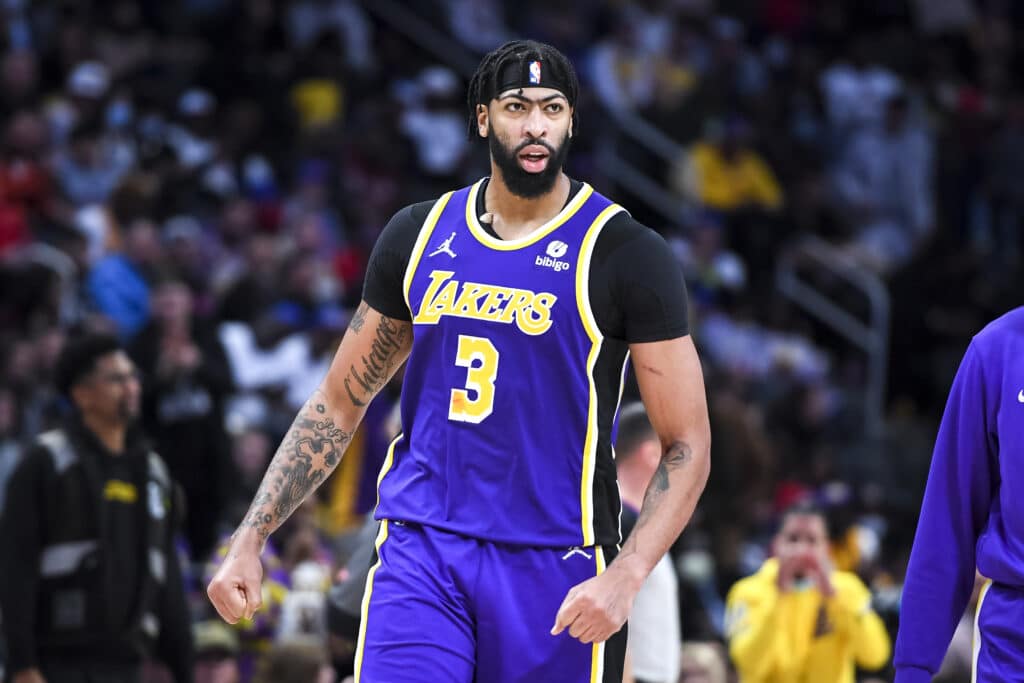 9. Charles Barkley's Fake Japanese Interview
Along with being one of the funniest basketball analysts, Charles Barkley has a history with pranks. Whilst nowadays he makes basketball aficionados laugh with his comedic feud with Shaquille O'Neal on TNT's NBA studio, Barkley was the butt of many jokes in his playing days.
Unknowingly, Charles Barkley was set up for an interview with a fake Japanese correspondent after a game. The man started asking the 11x All-Star questions, but none of them made sense in English or Japanese. Eventually, the fake interviewer started asking Chuck about the wrong teams!
The funniest thing for fans was seeing Barkley's facial expressions as he tried to figure out what the interviewer was trying to ask him!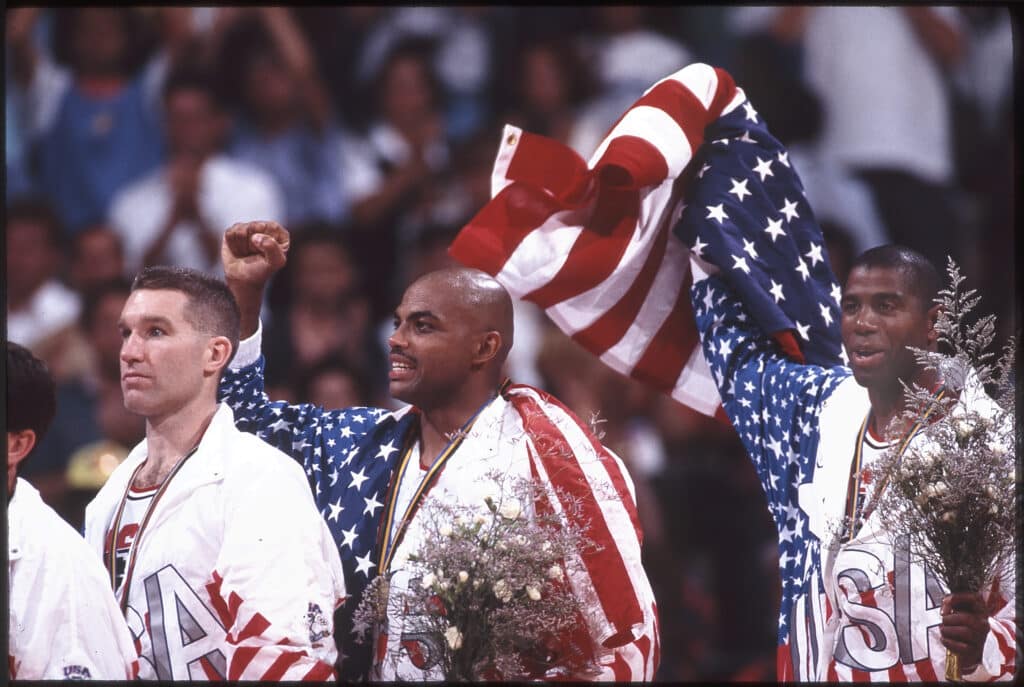 8. Jason Kidd Cleverly Gains a Timeout
This is one of the tricks on this list that was utilised as a tactical advantage for the prankster.
During Jason Kidd's coaching tenure with the Brooklyn Nets, his Nets were playing against the LA Lakers in November of 2013. With 10 seconds to go, Kidd's Nets were down by two without any timeouts left. Following Los Angeles Lakers guard Jodie Meeks' missed second free throw, there was a delay in action due to a spilled drink next to the Nets' bench.
Replays showed that Jason Kidd himself was the one who dropped the drink. Not only that, but he instructed Nets guard Tyshawn Taylor to bump into him and cause the timeout. The timeout allowed Kidd to draw up a new play for his team to try and tie up the game.
The referees did not notice Kidd's foolery, giving the Nets their timeout. However, Paul Pierce missed the potential game-tying 3-pointer that Kidd drew up and the following day the NBA fined the Brooklyn Nets coach $50,000 for his actions.
7. Orlando Magic Double Prank Their Fans
On 2009's April Fools' Day, the Orlando Magic attempted a double prank on their fans.
To start the day, the front office announced that star center Dwight Howard had been traded to the Oklahoma City Thunder. Whilst this trade was quickly debunked and proved fake, Orlando were not done just yet.
Later that night, the Magic had someone attempt the half-court shot for $100,000. The Magic tricked the crowd into thinking that they were in on the joke, as the crowd would pretend that the man who missed the half-court shot genuinely scored. After the man missed the shot badly, the crowd went wild and he started running around the court in excitement. Eventually he is told about the prank, but it is not done yet.
In a double bluff situation, it turned out the man that shot the half-court shot was an actor himself and was in on the prank the whole time. Hence, when he is asked what he would have done with the $100,000 that he thought he won, he explained that he had recently been let off work and that it would change his life. The crowd then felt like jerks for pranking him and ultimately they were pranked again as instead of laughing at an unsuspecting person, they are made to feel bad thinking that they broke the heart of an unemployed man.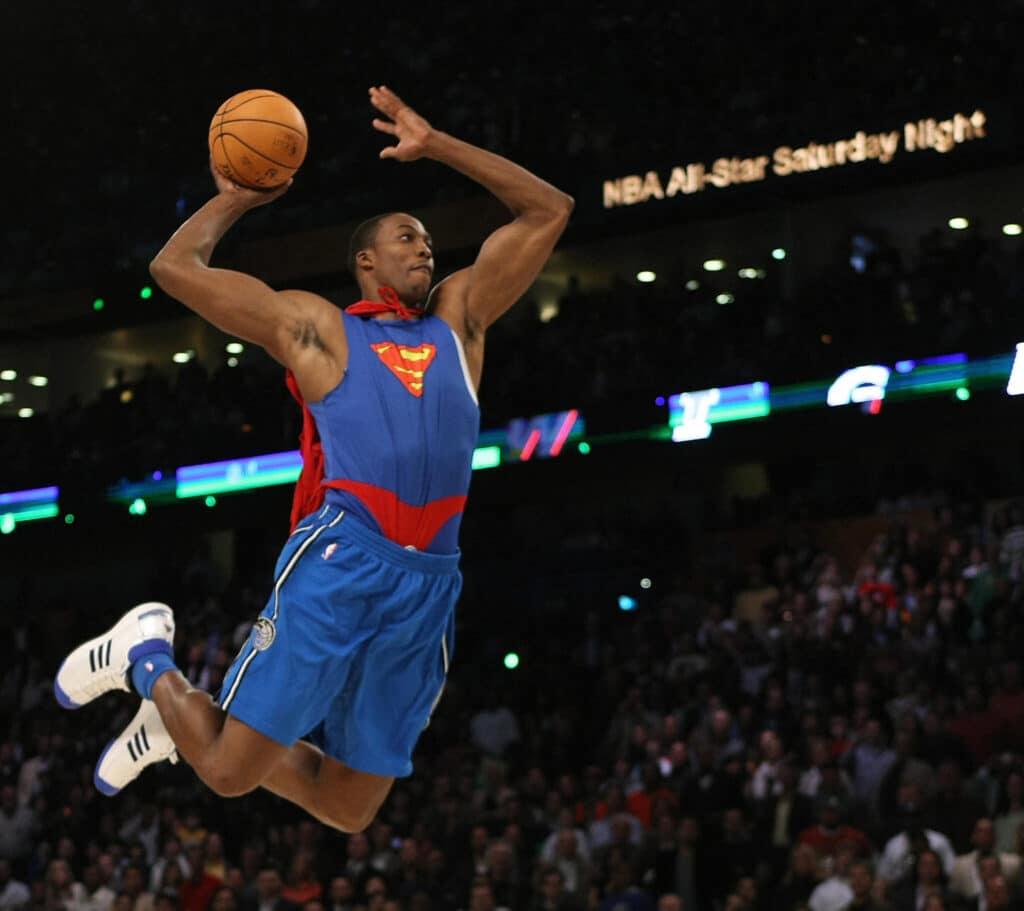 6. Easy Bucket for Louisville Women's Basketball
Similar to Jason Kidd's spilling drinks antics, the Louisville women's basketball team played a classic trick to gain the easiest 2 points you will ever see against Duke.
At the beginning of the second half of a Louisville vs Duke college basketball game in January of 2017, the Cardinals set up on their defensive end of the court. This tricked the Blue Devils into defending their own offensive half, leaving their defensive basket completely open.
This allowed Louisville's Briahanna Jackson to simply dribble to her basket for a wide-open layup and easy 2 points. Whilst the Duke players were initially confused, they realized they had been pranked when the Lousville bench started cheering and laughing hysterically.
The Louisville women's basketball team had Duke fooled last night 😂😂😂 pic.twitter.com/rvZSi5uE4g

— ESPNU (@ESPNU) January 3, 2017
5. The Lucy Liu Love Prank
Introducing rookies into the NBA with hazing pranks produces classic and hilarious jokes for all NBA fans to laugh at for years to come. Unfortunately for Lakers rookie Tony Bobbitt, he was on the receiving end of an all-time classic trick.
During a game in Denver, Lucy Liu was in attendance when the Nuggets took on the Lakers. Youngster Tony Bobbit was convinced that Lucy Liu, who was in attendance that night, was looking at him all game and was extremely attracted to him.
Bobbit let his teammates know, providing an easy and obvious prank to be played. The more experienced Lakers sent a ball boy over to Bobbit with a note that supposedly had Liu's number on it. Going even further, a member of the Lakers staff recorded a message on a voicemail pretending to be Liu.
The trick continued until Bobbit was supposed to meet Liu at a restaurant. But when Bobbit arrived, he was met with his laughing teammates instead of the actress he was expecting to meet.
4. Billy Donovan's Got Butter Fingers
Prior to being head coach of the Oklahoma City Thunder and the Chicago Bulls, head coach Billy Donovan made a name for himself as the head coach of the University of Florida basketball team.
Winning the Florida Gator's their first ever national championship, Donovan gave the University of Florida a moment that they will likely never forget. But, Billy Donovan's trophy antics managed to even further elevate this moment.
Coach Billy Donovan held the trophy high up as fans and students cheered wildly, but then all of a sudden he dropped the trophy and it shattered all over the floor. The crowd was shocked and in complete disbelief.
Moments later, Donovan broke the silence by announcing it as a prank. He then gestured to a screen which displayed the actual trophy, safe and enclosed in a glass case. All Gators let out a sigh of relief and were given the opportunity to properly celebrate their historic moment.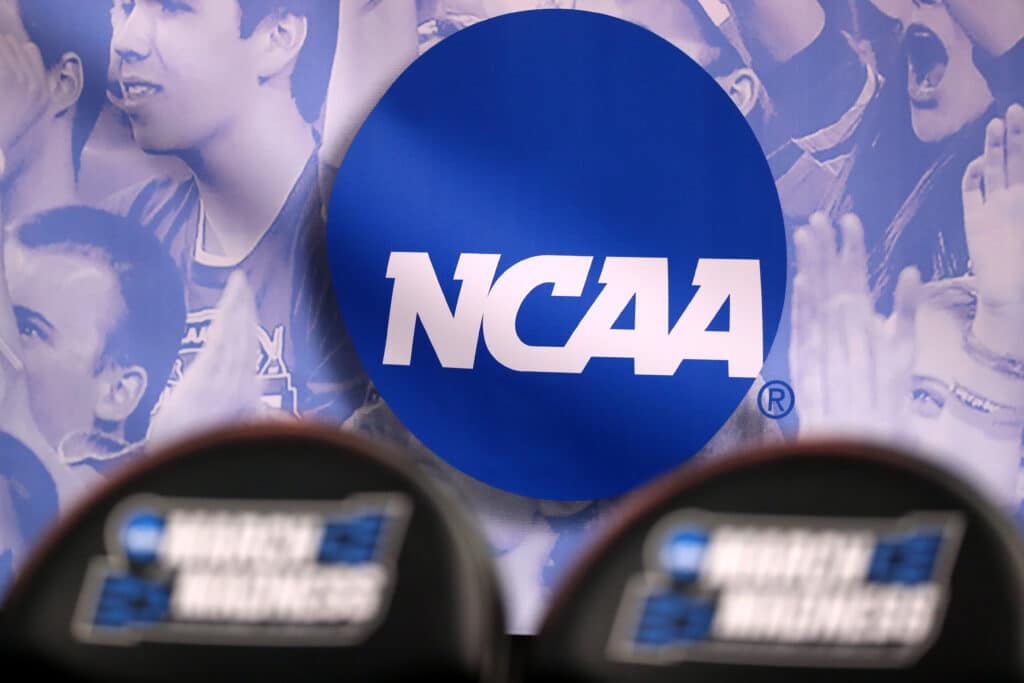 3. Steak Dinner? No Problem!
Former professional baseball outfielder Ken Griffey Jr. played an absolutely hysterical prank on his manager.
During his time at the Seattle Mariners, George Kenneth Griffey Jr. lost a bet to his then manager, Lou Piniella. As a result of this loss, the outfielder promised to buy Piniella a steak dinner. This was supposed to be a harmless and innocent bet between two buddies, but Griffey Jr. had other things coming for his manager.
Instead of buying a steak, Griffey placed a live cow inside of Piniella's office. Coming into the office with other personnel of the M's, Piniella let out a loud sigh of disappointment as the others laughed beside him.
2. Snake in the Where?
In rare cases, rookies are not always the ones subjected to pranks and tricks in the locker room. In the case of Joe Horn, former American Footballer, hazing veterans is also fair game!
In 2001, the New Orleans Saints held a typical and routine training camp. But, the former wide receiver had something not typical or routine coming for him.
Opening his locker, the wide receiver found a seven-foot long boa constrictor in his locker. This prank was orchestrated by fellow wide receiver Anthony Collins. Collins was later cut by the Saints during that same season, and we can hope that it was not for his training camp antics.
1. Traded to Japan
The shenanigans orchestrated by Philadelphia Phillies pitcher Brett Myers on February the 16th, 2008 ascended all other prank levels in history.
With the assistance of the baseball team's manager Charlie Manuel, the Assistant General Manager Ruben Amaro, travelling secretary Mike Copenbarger and even the staff of TV affiliate Comcast Sportsnet Philadelphia, Myers was able to plot a trick where young pitcher Kyle Kendrick was traded out of the league.
The Phillies pitcher convinced Kendrick that he was traded to Yomiuri Giants of Japan's Central League. In Charlie Manuel's office, the Phillies manager explained to the young pitcher that he was part of a trade with the Japanese team. Kyle Kendrick was in disbelief, as the manager and assistant GM provided travel documents for Kendrick to sign before heading into the clubhouse to pack.
The first person to greet Kendrick as he left the manager's office was Myers, who of course offered his regret over the trade and offered him best wishes, all the while trying not to laugh. Various teammates and staff members approached Kendrick to say goodbye and discuss the trade. This whole time, the Comcast Sportsnet filmed Kendrick and his desolation as he got ready to leave for Japan.
In what was supposed to be his final press conference in Philadelphia, the young pitcher could only muster up the courage to question if the food was good in Japan. It was at this point that Brett Myers stepped in and informed him that it was all a joke. The entire locker room broke into hysterics.
Afterwards, Kendrick told Comcast Sportsnet that he was "so happy to be staying in Philadelphia". When asked if he was going to get Myers back, he said "I don't know. I don't think there's anything I can do to top that."
A truly impressive and unprecedented trick that convinced Kendrick that his whole life was changing. Perhaps the most bizarre but awesome thing of all is the amount of people that Brett Myers was able to involve in this historic prank.