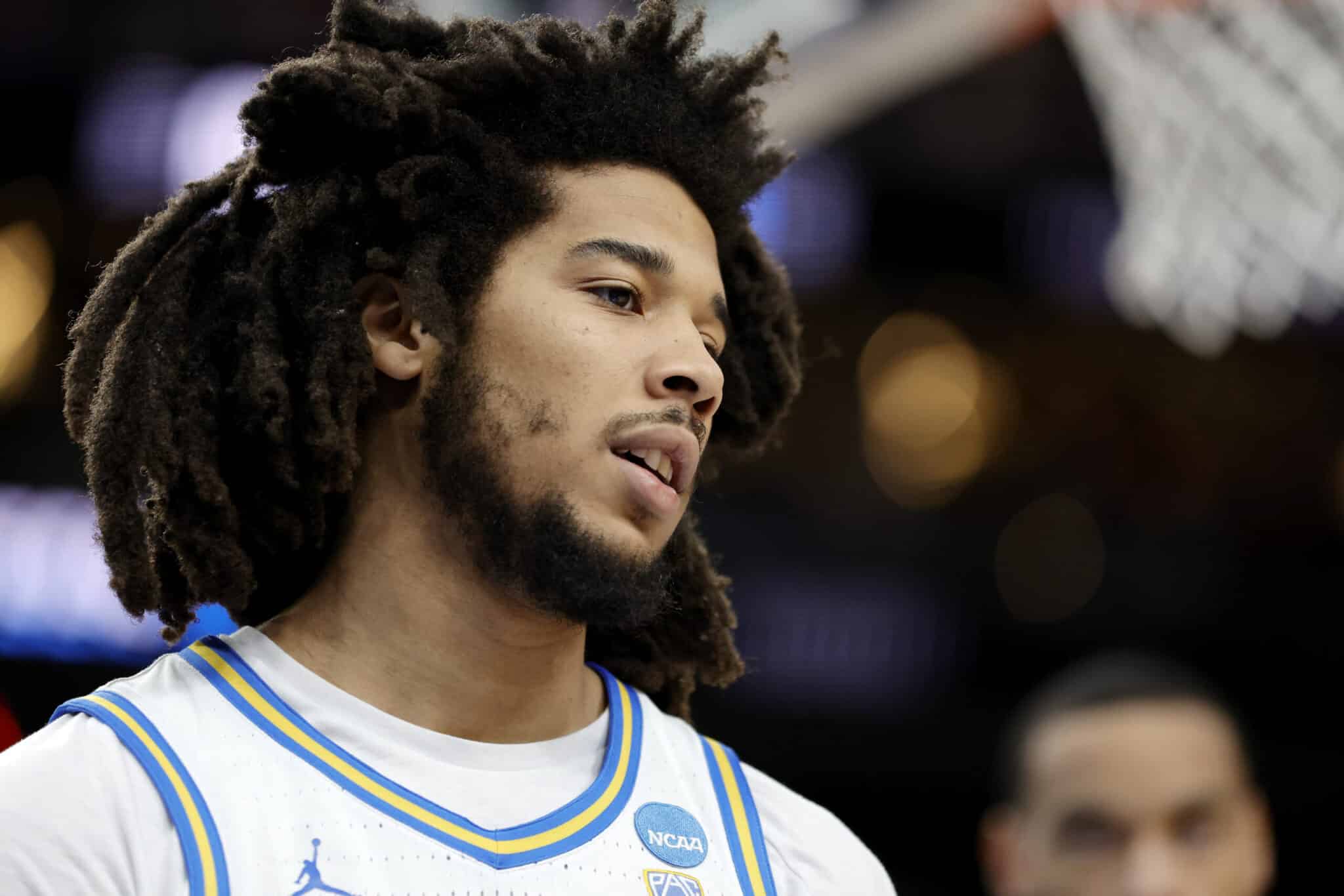 After UCLA point guard Tyger Campbell's hair has gone viral on social media in recent days, we decided to take a look at some of the craziest haircuts seen in American sports in recent times.
Khris Middleton (Milwaukee Bucks Small Forward) was pictured this season with a questionable hairline.
Danilo Gallinari (Currently playing for the Boston Celtics) back in 2021 with the Atlanta Hawks. Gallinari has always kept his hair quite normal, up until this point in his career.
Tyger Campbell (UCLA Point Guard) is playing with what looks like at least 10 pounds of extra weight on his head.
Jordan Clarkson (Utah Jazz) is pictured with a slanted hairline that he used to have.
Elfrid Payton (Currently playing in the G-League) has always been known for his long hair.
Las Vegas Raiders Owner Mark Davis
Derek Carr (Former Las Vegas Raiders Quarterback, Now playing for the New Orleans Saints) pictured this past NFL season with his wig-like hair.
Jeremy Lin (Currently playing in China) has had a variety of wild haircuts in recent years.
Tim Tebow (Former NFL QB) was hazed during his rookie season and was forced to shave the top of his head.
Iman Shumpert (Former NBA player) was sponsored by Adidas and even embedded it into his hair. The NBA forced him to shave it off completely.
Kevin Durant (Currently playing for the Pheonix Suns) with his infamous bald spot spotted at a football game.