NFL
Taylor Swift Will Reportedly Attend the Chiefs vs. Jets Game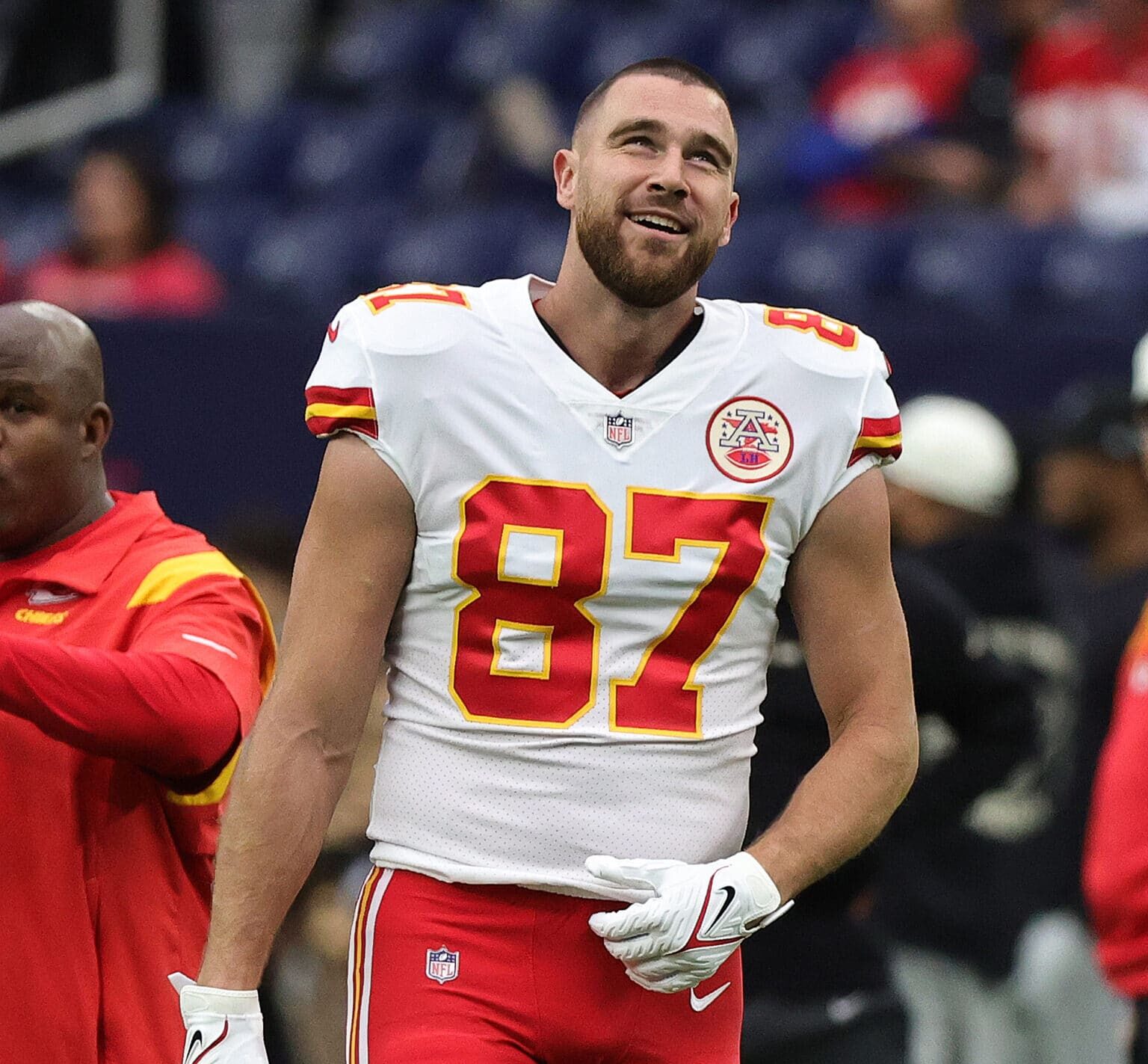 The NFL world has been taken by storm following legendary singer Taylor Swift's appearance on September 24 at the Kansas City Chiefs game to cheer on Travis Kelce as he beat the Chicago Bears. Following the singer's appearance, FOX's national broadcast of the game saw a 63% increase in female viewership and drew in a total of 24.3 million viewers. Swift's rumored boyfriend, Travis Kelce, has gained over 600,000 followers on Instagram. Travis and Jason Kelce's podcast, New Heights, is now the number one podcast on Apple. The tight end's jersey sales have increased 400%, and the Chiefs experienced a three-times increase in their home game ticket sales. All of this resulted from one swift appearance by the legendary singer.
With Travis and Taylor having seemingly made their relationship official as they were spotted leaving Sunday's game together, NFL and Taylor Swift fans were excited when it was reported that Swift is expected to attend the Chiefs vs. Jets game at MetLife Stadium on Sunday, October 1. This will be the acclaimed singer's second game in a row cheering on her alleged boyfriend.
Taylor Swift is expected to be in attendance for Chiefs-Jets this week on Sunday Night Football, per @Schultz_Report 🔥 pic.twitter.com/BwudjhiSyu

— Bleacher Report (@BleacherReport) September 27, 2023
Following last week's win against the Chicago Bears (41-10), the Chiefs are entering the weekend as favorites to beat the Jets in the upcoming game. The nation's no. 1 tight end managed to secure a touchdown against the Bears on Sunday's game. Chiefs quarterback Patrick Mahomes claimed he felt pressured to throw Kelce a touchdown pass once he was made aware that Taylor Swift was watching in the stands. If the Chiefs can keep up the same momentum they had this past Sunday, Chiefs, and Swift fans alike will indeed watch an entertaining game.
"Do you realize how much pressure was on you from the Swifties to get Travis Kelce a touchdown with Taylor in the house today?" – Erin Andrews to Patrick Mahomes. pic.twitter.com/6ZqPfbQtK8

— Awful Announcing (@awfulannouncing) September 24, 2023
The world saw the significant effect that Taylor Swift's appearance had on the NFL and Travis Kelce just after one game. It will be interesting to see if there are even more significant improvements in viewership among women, jersey sales, ticket sales, and Kelce's Instagram followers due to the singer's second appearance at this Sunday's game. Could the legendary singer become the Chiefs' lucky charm and just what the NFL needed to increase interest among their female audience?