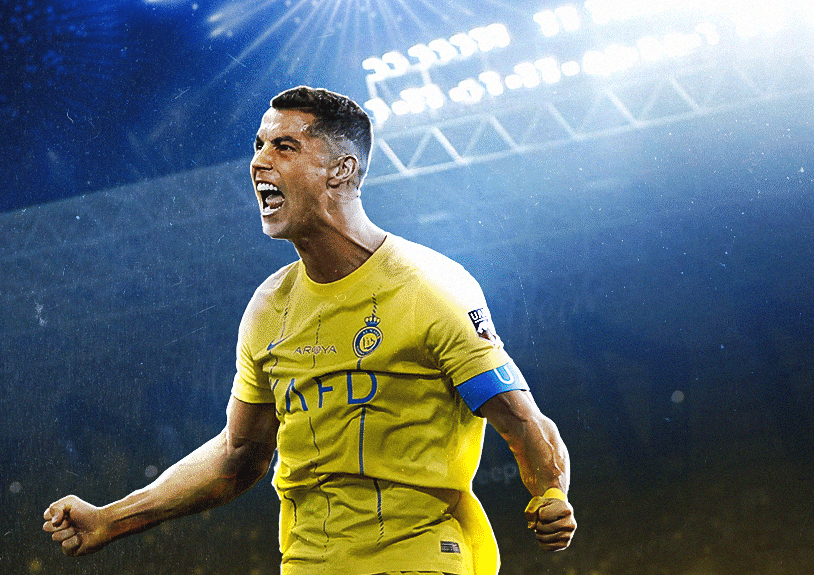 Social media allows fans to feel a greater connection to their favorite athletes, as they have constant access to these athletes across various social media platforms. Fans can see their favorite athlete's posts and get a glimpse into their daily life. As a result, these athletes gain hundreds of thousands, even millions of followers and are able to expand their influence beyond the field. It is interesting to note the significant impact these athletes have on social media and the variation of followers amongst different sports worldwide.
Which sport has athletes with the most followers?
It should not come as a shock that athletes in the world's most popular sport have the greatest number of followers. Soccer star Cristiano Ronaldo has 605 million followers while Lionel Messi has 486 million, surpassing the number of world-renowned celebrities such as Selena Gomez, Kylie Jenner, and Dwayne "The Rock" Johnson. The list goes on, with Neymar having 214 million, Kylian Mbappe having 103 million, and Ronaldinho having 74.5 million followers. These numbers also surpass famous American athletes such as Stephen Curry, Russell Westbrook, and Kyrie Irving.
Not only is Ronaldo the most-followed athlete on Instagram, but he is also the most-followed celebrity on the app. Joining Ronaldo in being some of the most followed accounts on Instagram are Messi, cricket player Virat Kohli, and Neymar. The vast following can be attributed to soccer being the most popular sport in the world, followed by cricket. Soccer stars such as Ronaldo, Messi, and Neymar have played for various teams in different countries, seemingly increasing their followers with each move as they gain more fans in their respective countries. 
Perhaps the most impressive and unexpected account is that of Virat Kohli, the Indian cricketer and former captain of the Indian national team, who has 258 million followers and is the third most followed athlete. Kohli is widely considered to be one of the greatest cricketers and batsmen in the world, hence his significant following.
These athletes' followings can also play a significant role for team accounts. This was seen this past summer after Messi announced his move to Inter Miami. Prior to his announcement on June 7, the Inter Miami account had roughly 900,000 followers and has since grown to 15.2 million followers following the star's announcement. The MLS account has surpassed every NFL, NHL, and MLB team in followers on Instagram, and the account is now the fourth most followed sports account in the United States, following the Golden State Warriors, LA Lakers, and Cleveland Cavaliers.
The influence of American star athletes:
When looking at the influence of American athletes, there is a drastic distinction in the number of followers American athletes have compared to the number of followers soccer stars have. Additionally, with American athletes, it is evident that NBA players tend to have more followers and a more significant influence than NFL, MLB, and NHL players.
Top 8 Followings:
Lebron James- 158 million
Stephen Curry- 54.5 million
Russell Westbrook- 22.9 million
Kyrie Irving- 19.6 million
Odell Beckham Jr.- 17.6 million
Kevin Durant- 13.3 million
James Harden- 11.9 million
Chris Paul- 11.7 million
Acclaimed NBA player and LA Lakers forward Lebron James soars above his fellow athletes with 158 million followers. He is the most followed American athlete across all professional sports. Out of the top 8 most influential American players, only one plays in the NFL, and that is Odell Beckham Jr. This can be attributed to the fact that the NBA has done a better job at attempting to become more of an international sport than the NFL, generating more followers for NBA players.
The NFL is widely loved and appreciated by Americans, but the league has not done as adequate of a job at global expansion as the NBA has. Additionally, basketball is played in most countries across the world, while American football is not nearly as popular of a sport. This can be seen in the discrepancy among followers between NBA and NFL players.
NCAA athletes and the effects of social media:
With the recent establishment of Name Image and Likeness (NIL) in 2021, it is interesting to note the influence that NCAA collegiate athletes have on social media, as that plays a significant role in impacting their NIL potential.
Top 8 NCAA followings:
Bronny James (USC Basketball)- 7.6 million
Olivia Dunne (LSU Gymnastics)- 4.4 million
Angel Reese (LSU Basketball)- 2.5 million
Shedeur Sanders (Colorado Football)- 1.5 million
Travis Hunter (Colorado Football)- 1 million
Paige Bueckers (Connecticut Basketball)- 1 million
Hailey Van Lith (LSU Basketball)- 921k
Spencer Rattler (South Carolina Football)- 359k
Growing up in the digital age of the 21st Century, these collegiate athletes have mastered growing their following on social media. Colorado Football players Shedeur Sanders and Travis Hunter are two notable athletes on the list. These two players recently transferred from Jackson State University to the University of Colorado and have completely transformed the football team, leading to a massive increase in their followings.
NCAA athletes can now leverage their social media followings for NIL deals, allowing them to monetize off of their influence. With NIL still being relatively new, it will be interesting to see how these acclaimed NCAA athletes continue to grow their following into their professional careers. This new realm of sports has yet to be seen, and it is impressive that some collegiate athletes have more followers than professional athletes.
What does this mean for the future?
Fans will continue to see athletes of more internationally recognized sports lead the way in social media influence. If the NFL and NBA continue to try and find avenues for global expansion, some of the star players could gain more followers and expand their influence on an international level. Otherwise, popular international sports such as soccer and cricket will continue to see their star players hold the greatest influence across social media platforms. With NIL being relatively new, watching how these collegiate athletes build their platforms and take an athlete's influence to another level will be intriguing.