Basketball
NBA
Finals Bound: Nikola Jokić Proving He Is the Best Player in the World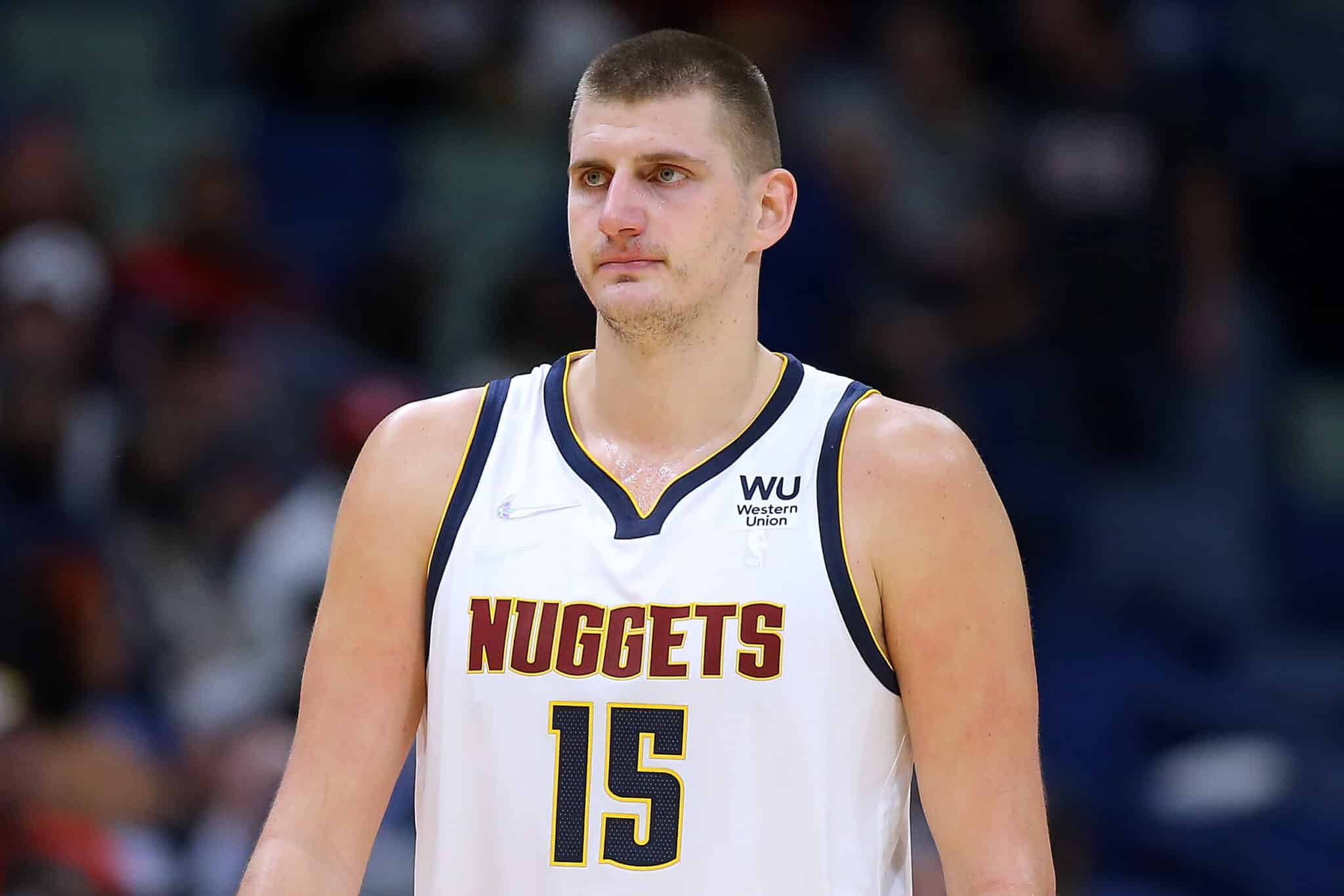 The Denver Nuggets have reached their first NBA Finals in franchise history following their 113-111 Game 4 victory to sweep the Los Angeles Lakers in the Western Conference Finals. 2x league MVP and Western Conference Finals MVP Nikola Jokic had 30 points, 14 rebounds and 13 assists in the closeout game to earn his eighth triple-double of the playoffs, breaking Wilt Chamberlain's 1967 NBA record for triple-double in a single postseason. The Serbian big man also led the Nuggets' tenacious defensive effort despite picking up his fifth foul midway through the fourth quarter — and when Denver needed a big basket, Jokic delivered.
The former second round pick from Serbia was drafted during a Taco Bell commercial and was only the second player ever to win the NBA MVP as a former second round pick.
Since entering the league in 2014, the Joker has steadily improved his game and has now solidified himself as the best player in the league throughout this post-season run due to his unbelievable ability to control the game and do a little bit of everything at such an elite level. In their Western Conference Finals against the Lakers, one the top defenses in the NBA, Jokic averaged 27.8 points, 14.5 rebounds, and 11.8 assists per game. In addition, he shot 50.6% from the floor, 47.1% from beyond the arc, and was a +39. If you weren't considering Jokic as an all-time great before this series, you certainly are now.
Jokic's dominance on the court goes well beyond the numbers, which only tell a part of the story of just how high he has elevated his game. There is no scheme, personnel, or effort level that can disrupt what Jokic does offensively. He can dominate without shooting the ball and be the best player on the floor despite a poor shooting performance, which happens rarely anyways. His teammates have quickly learned how to play off of their skilled big man and have taken advantage of the easy baskets that Jokic so easily sets up for them.
When his shooting game is on point, Jokic has the ability to make the most absurd shots imaginable. In both Game 1 and Game 4, the Joker hit two unbelievable step back threes over the outstretched arms of the 6'10 Anthony Davis. All Davis could do was laugh, as there was simply nothing that any defender in the league could do to step each shot. In addition to his miraculous shots, Jokic has unbelievable touch around the basket and can make difficult shots against perfect defense look effortless. Although it may not be done with impressive speed or agility, Jokic is able to use his unorthodox movement and elite skill level to leave defenders wondering how he is so unguardable.
Despite falling short of winning a third straight Most Valuable Player award this year, as the voters opted instead for the Philadelphia 76ers' Joel Embiid to win the prize, Jokic has proved that he is the best player in the NBA. Jokic also slipped from All-NBA first team selection to second team this season, as it was once again Embiid who edged him out for the top center spot, which is not to say these second-place accolades are anything to ignore. But even in light of the greatness of the recent achievements of Embiid and other NBA superstars, it is clear from the downright dominant and historic performance he's putting in for the Nuggets this postseason that he has taken his game to all-time great level.
Denver has gone through a long journey as a franchise to get to this point. They are very well coached by Michael Malone, but having a player of Jokic's caliber sure makes the job a whole lot easier. The Nuggets are now listed at -290 to win the NBA title, while Jokic sits at -220 to win NBA Finals MVP. Many people watching what he's accomplishing right now might not realize it in the moment, but we're witnessing history from what Jokic is bringing to the table in this postseason run. What's scarier is that the Nuggets appear on a collision course with the Miami Heat in the NBA Finals, and the Joker has had his way with the Heat's big man, Bam Adebayo, in prior matchups. It's difficult enough to find a solution for Jokic, and we don't believe we've seen the best of him yet.
Jokic is putting on a postseason run for the ages, and it's about time he gets the respect he deserves. We're witnessing something extremely unique during the Nuggets' run to the NBA Finals, and Jokic can help put a bow on this storybook season in the Mile High City with an NBA Finals MVP and Championship victory.