Soccer
FIFA U20 World Cup 2023: 5 More Amazing Players to Watch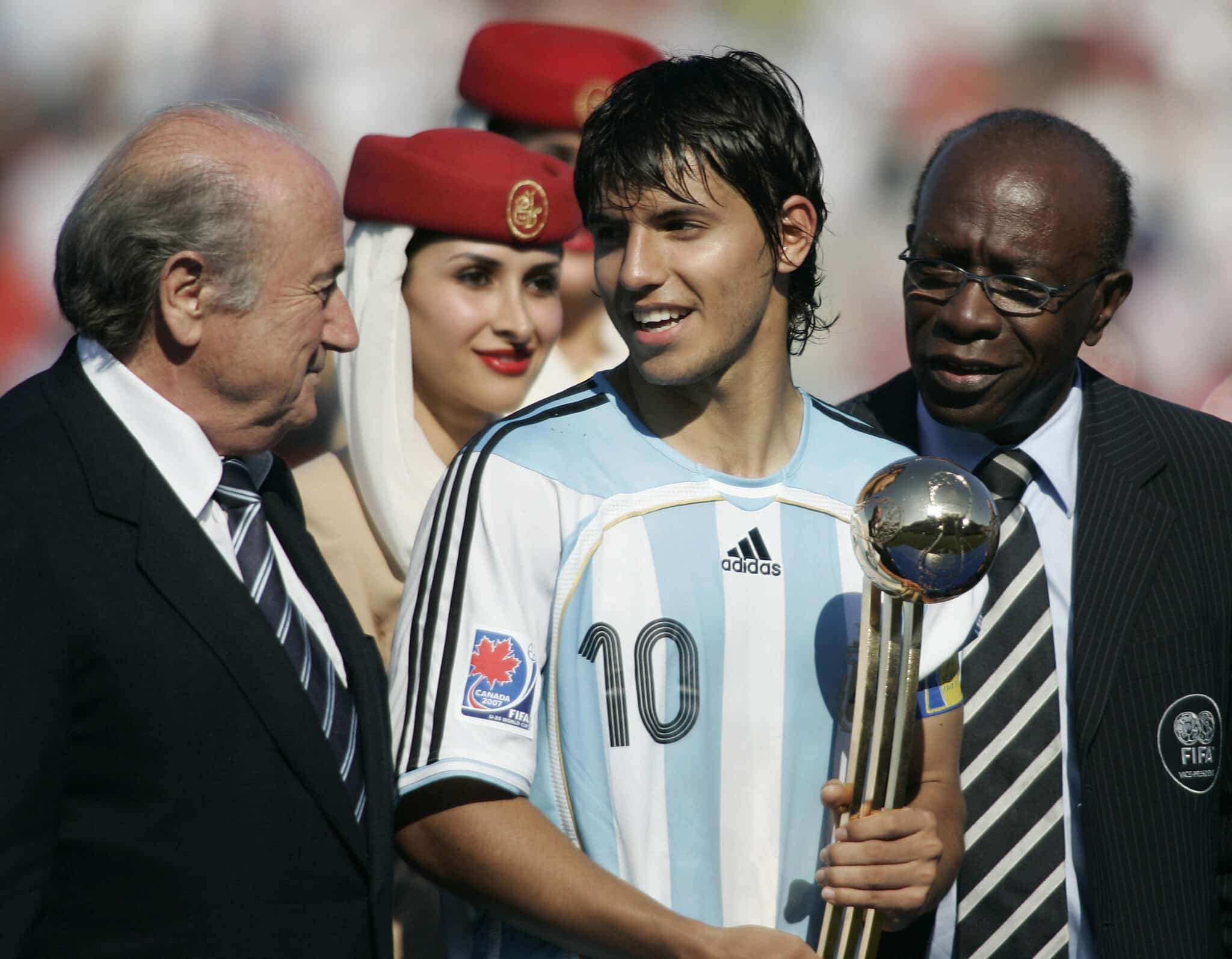 The FIFA U20 World Cup is a prestigious tournament that brings together some of the world's most promising young football players. With the 2023 edition just around the corner, fans are eagerly anticipating the emergence of the next generation of superstars.
In this article, we will take a closer look at five more amazing players to watch out for during the tournament. These players have already shown glimpses of their immense talent and are expected to light up the tournament with their skills and abilities. From tricky wingers to commanding centre-midfielders, these players have what it takes to leave a lasting impression on the world stage. So without further ado, let's dive into the list and discover the young stars who are set to shine at the FIFA U20 World Cup 2023 in Argentina.
Callum Doyle – England & Coventry (on loan from Manchester City) – Centre-Back
Callum Doyle has shone for Coventry in the Championship this year. He seems a class above and has been touted as a future England international. He possesses a fantastic passing range and the ability to always be one move ahead.
He will be unavailable for England's first match as he attempts to take Coventry to the Premier League in the playoff finals.
Kendry Paez – Ecuador & Independiente Del Valle – Attacking Midfield
Kendry Páez is only 16 years old but has already had half of Europe competing for his signature in a battle that appears to have been won by Chelsea. He is the youngest debutant and the youngest scorer in the Ecuadorian's league history. The young Ecuadorian was chosen as the most outstanding player at the 2022 Next Generation Trophy and his dribbling skills have been likened to his hero Lionel Messi.
Páez has scored three times for Ecuador's U17s in 10 appearances, including goals against Argentina and Colombia.
The U20 World Cup is the perfect opportunity for Páez to showcase his skills and impress his future employers.
Marquinhos – Brazil & Norwich (on loan from Arsenal) – Winger
Clearly, if you are Brazilian and your name is Marquinhos, you are automatically good at football. The young winger signed for Arsenal last summer. He is known for his speed, dribbling ability, and eye for goal. His pace and agility make him a constant threat on the wing, as he can outrun most defenders and create scoring opportunities for himself or his teammates.
He got a goal and an assist on his first European start for Arsenal against Zurich in September although he has been slightly underwhelming on loan at Norwich. The U20 World Cup will give Marquinhos a chance to show what he is truly about.
Federico Redondo – Argentina & Argentinos Juniors – Midfielder
The son of Real Madrid legend Fernando Redondo, Federico will be looking to follow in his father's footsteps.
Federico has already had plenty of first-team exposure, playing consistently this year for Argentinos Juniors in the Argentinian top flight.
At 6ft2, he is able to dominate the pitch physically and technically. According to Left-Back Football, Redondo's game is a manual for the modern-day midfielders as his constant scanning, adjustments and movement into space to receive the ball are so innate and intelligent.
Redondo is certainly one to watch.
Alex Scott – England and Bristol City – Centre-Midfielder
Alex Scott is a technically adept midfielder who has shone in the Championship this season with Bristol City. He has been a mainstay in their side this year and has been shortlisted by Premier League clubs ahead of the summer transfer window.
The 19-year-old has already captured the attention of none other than Pep Guardiola, with the Manchester City manager calling him an "unbelievable player" after his side's match with Bristol in the FA Cup.
By Nicky Helfgott / @NickyH3lfgott on Twitter