Soccer
This is Manchester City's Year!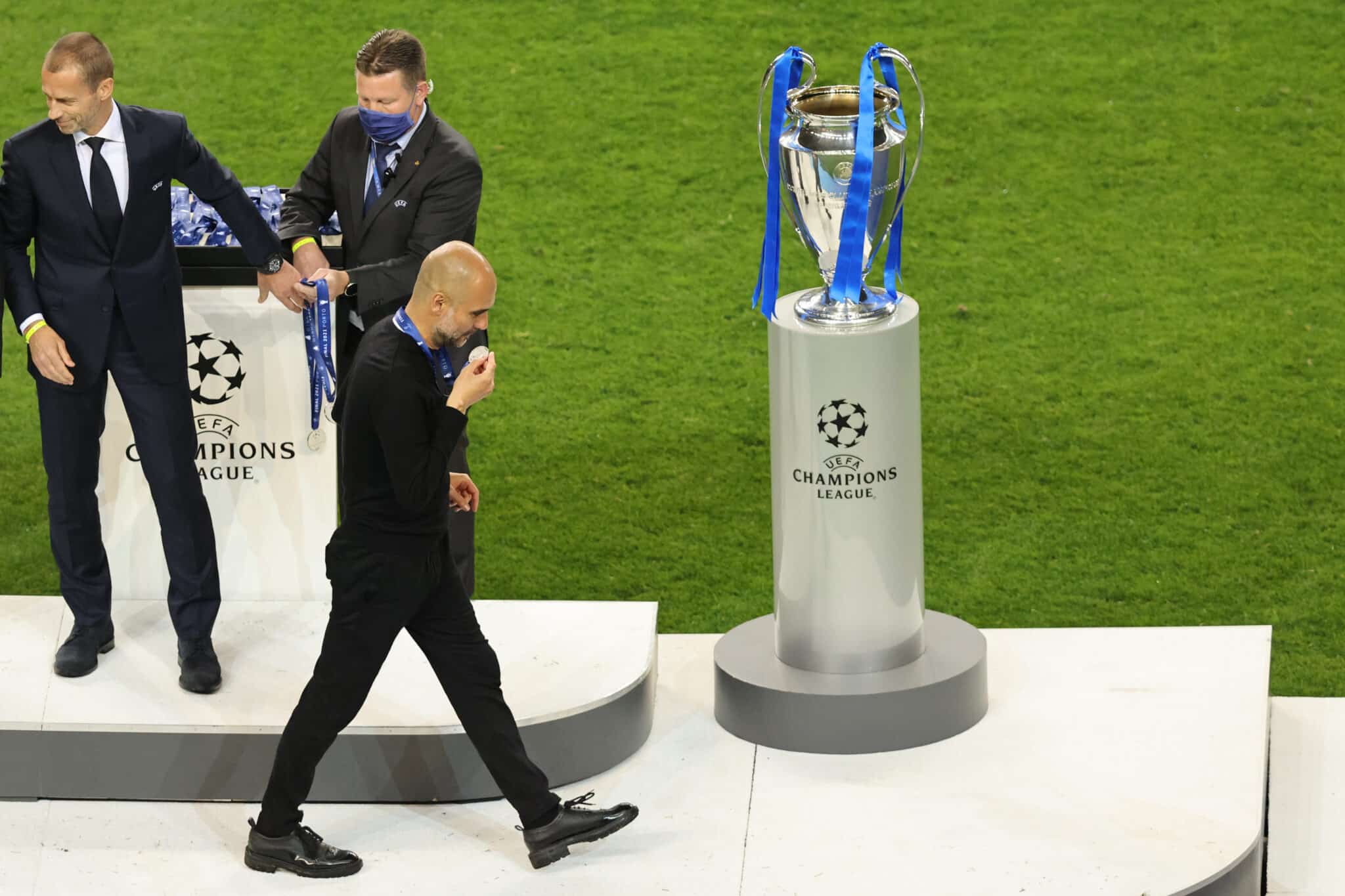 Manchester City; What a brilliant side! Regardless of anyone's personal affiliation to a certain team, all football aficionados can appreciate, applaud and praise Pep Guardiola's and Man City's unbelievable quality.
Finding another victim in their pursuit of a historic treble, Manchester City brushed aside Real Madrid in a complete team performance. Like boys against men, the Sky Blues picked Real apart and annihilated the Spanish outfit for a tortuous 90 minutes for Madrid fans. Simply outclassing every aspect of the game, the highest of praises must go towards Pep Guardiola. Not only is his tactical mastermind never in question, but his ability to galvanise and inspire his side to perform at the highest calibre cannot be questioned.
What Happened on Game Day?
The game saw City host Real Madrid in what spectators were expecting to be a grinding and tightly contested bout. How wrong we were! Whilst last night's match began in a similar fashion to the first leg, there was a little bit more bite to the Citizen's offence. As expected, Guardiola's side were knocking the ball about with ease whilst Ancelotti's men were willing to absorb the pressure. Los Blancos were seemingly happy to sit deep and attack through counters just like in the first leg. However, Madrid were frozen and tense, failing to string 3 or 4 passes together in the opening half.
Another key difference from the first leg was Madrid sitting far deeper. Whilst absorbing City's pressure worked effectively just 8 days prior, this time Los Blancos were allowing Rodri and Stones to have space and time on the ball just 5 metres away from the penalty box. The fact that each of City's players were comfortable on the ball, meant that their brilliant technique shone through and were eventually able to work through the tight block.
Bernardo Silva's two first-half goals signified the unparalleled squad depth and quality that Manchester City possess. Their various avenues to goal have got to be frightening for opposition fans and supporters. I mean, on any given day City can have one of Haaland, Gundogan, De Bruyne, Silva or Grealish score a brace!
Man City have now scored 4+ goals against these teams at home this season:

Man United
Chelsea
Tottenham
RB Leipzig
Liverpool
Arsenal
Real Madrid

Too much firepower 🔥 pic.twitter.com/Y8D69Jpfmk

— ESPN UK (@ESPNUK) May 17, 2023
Whilst it is virtually impossible to compete against Guardiola's City when they are at their best, Real Madrid failed to make the second leg any sort of contest.
Los Blancos were seemingly slow and lethargic from the 20th minute. Their snail-like pace of stepping up to City's holding midfielders meant that the Sky Blues could easily toy with them. In the minimal times they had the ball, Madrid failed to take care of it. Whilst their inability to maintain the ball largely came from Man City's incessant press, Real also blundered simple 5 metre passes.
When a side struggles as a collective, it is the responsibility of their stars to step up to the plate. Unfortunately for the Madristas, Real's stars were not up for it last night. The experienced and veteran midfield duo of Modric and Kroos seemed sluggish and slow. Unable to lead by example, their inability to advance the ball forward ultimately resulted in Madrid's backs being against the walls. Likewise, in a performance that resembles a squad player at best, the current holder of the Ballon d'Or had just one shot on target. Frenchman Karim Benzema struggled to get involved in the game and lost ⅞ duels on the night. Star Brazilian winger Vinicius Junior also had a shocking performance. For the first time since January, Los Blancos' number 20 failed to create a single chance in the match. Essentially, a night to forget for Real Madrid and Carlo Ancelotti.
Vinícius Júnior's game by numbers vs. Man City:

0/2 take-ons completed
0/1 shots on target
0 chances created

Kyle Walkered™ pic.twitter.com/oVCnSOq6UX

— Squawka Live (@Squawka_Live) May 17, 2023
Manchester City's Dominance
In order to properly appreciate Manchester City's dominance, let's take a look at some eye-opening facts for the Citizens.
Man City restricted Real Madrid to 0 big chances in the match. This has not happened all season long
Real Madrid registered just one shot in the first half, a Kroos shot which had a total xG of 0.01. That's 0.01 xG in one half
Manchester City are now 23 games unbeaten in all competitions. Their last loss came on the 5th of February when they were defeated 1-0 by Tottenham Hotspur in the league
Man City are now 18 games unbeaten at home in all competitions. City's last loss at the Etihad came on the 12th of November 2022, in a 2-1 loss to Brentford.
The Citizens have scored 4+ goals against these teams on their home turf this season: Man United, Chelsea, Arsenal, Leipzig, Real Madrid, Liverpool, Tottenham
The last time Man City lost in the Champions League at home was 2-1 to Lyon in 2018.

26 games unbeaten 🏟️ pic.twitter.com/PNX59CzCnY

— B/R Football (@brfootball) May 17, 2023
Pep v Carlo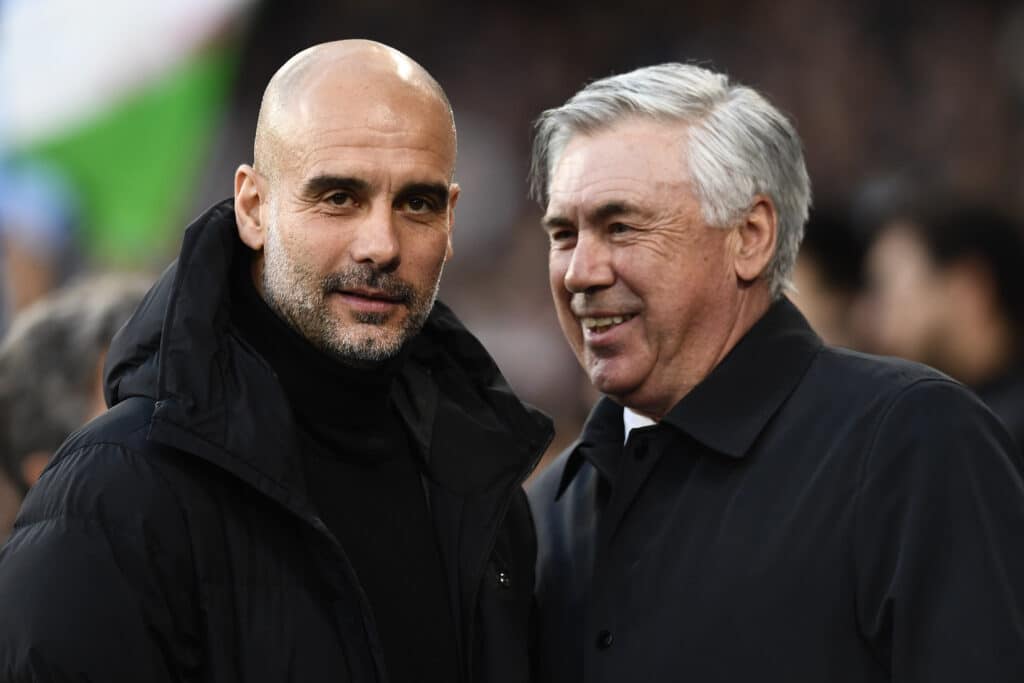 Guardiola against Ancelotti was a highly anticipated managerial bout and unfortunately for the Italian, Pep came away the victor.
Following the 1-1 draw at the Bernabeu, Guardiola made some minor tactical tweaks which completely bull-dozed Real. Pep got everything absolutely perfect and led City to a cruising 4-0 victory over Los Blancos at home.
In addition to this, the Spaniard has potentially surpassed the lazy 'overthinking' claims. In years prior, football trolls would claim that Guardiola overthinks simple tactical decisions. A popular example was his decision to play without a defensive midfielder in City's 1-0 UCL final loss to Chelsea in 2021. However, Pep kept the same lineup over both legs, played the way that everyone expected and has surely superseded the indolent assumption that he 'overthinks'.
On the other side of the tie, Ancelotti will feel let down and disappointed. The Italian boss made the brave but confusing decision to drop Rudiger for Eder Militao. Rudiger played all 90 minutes at centre-back in the first leg and was excellent at shutting Haaland down. The German kept City's number 9 to a total of 0.26 expected goals and a mere 21 touches. Despite this, Ancelotti decided to play Militao and hindsight emphasises the mistake in this decision. The Brazilian centre-back made 0/4 accurate long balls, fouled opposition players 3 times and to put the cherry on top: scored an own goal. 
Would that one change have made all the difference? Probably not. But, a criticism of Ancelotti could be this strange omission along with his inability to go at Manchester City and take the game in Real Madrid's hands.
Pep Guardiola seeing Carlo Ancelotti overthink by dropping Rudiger after his masterclass against Haaland pic.twitter.com/t5NSgP845T

— ODDSbible (@ODDSbible) May 17, 2023
Where to Next?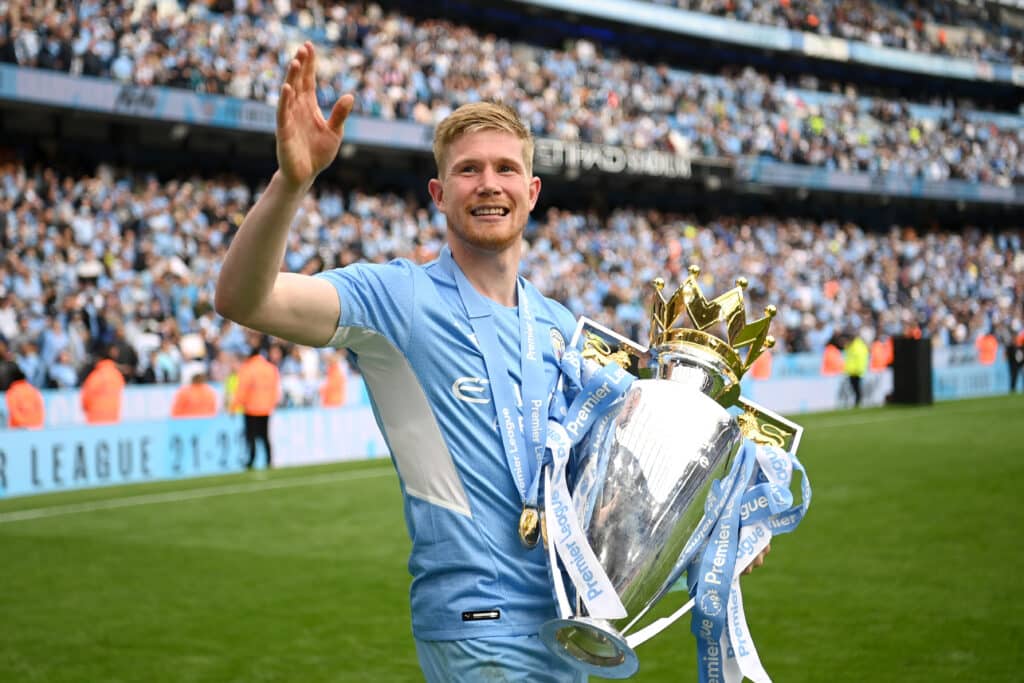 Manchester City now advance to their 2nd ever UEFA Champions League final and come up against Inter Milan as the clear favourites. Despite most considering it a done deal, Guardiola's side cannot take Inter lightly. Inzaghi's men have won 8 straight games in all competitions, and have hit peak performance at the perfect time.
Away from UEFA's most esteemed club competition, City are also just 3 wins away from completing the treble! In the FA Cup final, the Sky Blues play bitter rivals Manchester United. The Red Devils will do absolutely everything they can to prevent the treble and ensure that their 1999 campaign remains the only treble in English top flight history! Also, the Citizens play out of favour Chelsea on Sunday and a victory secures their 5th Premier League trophy in just 6 seasons!
A season jam-packed with highlights for Manchester City: Haaland's record-breaking, Ake and Akanji's breakthrough, Grealish's renaissance. It all deserves a historic ending with a treble! If Manchester City do complete it, it would finally be time to entertain the conversation of Pep Guardiola being the greatest ever manager in football!
If Manchester City win their first UCL trophy, is it time to consider Pep Guardiola as the GOAT manager? 🤔🐐 pic.twitter.com/yjUY0Ft2nm

— ESPN FC (@ESPNFC) May 17, 2023
Although they have failed to win back-to-back UCL trophies, the future is still bright for Real Madrid. With Ancelotti, Modric and Kroos announcing that they will stay in Spain's capital for one last season, next season could be a farewell tour for 3 individuals who brought so much glory and triumph to the club.
When they inevitably step away from Los Blancos, it also clears room for the plethora of youthful talent that Real has at their disposal. Young French midfielders Camavinga and Tchouameni will be given more playing time and could grow to become the world's best midfield duo. Elsewhere, Real's young wing duo of Rodrygo and Vinicius will only continue to improve and perform at a higher level year after year.
Despite the exciting prospect of their youngsters progressing even further, perhaps the brightest spark for Los Blancos is their transfer market activity. Club President Florentino Perez is on the verge of completing a duo of signings which would be perceived as some of the greatest signings in history. Generational talents and potential Ballon d'Or winners Jude Bellingham and Kylian Mbappe are on the brink of completing a transfer to Spain's capital! Don't be nervous Madristas, the future is nothing but bright for Real.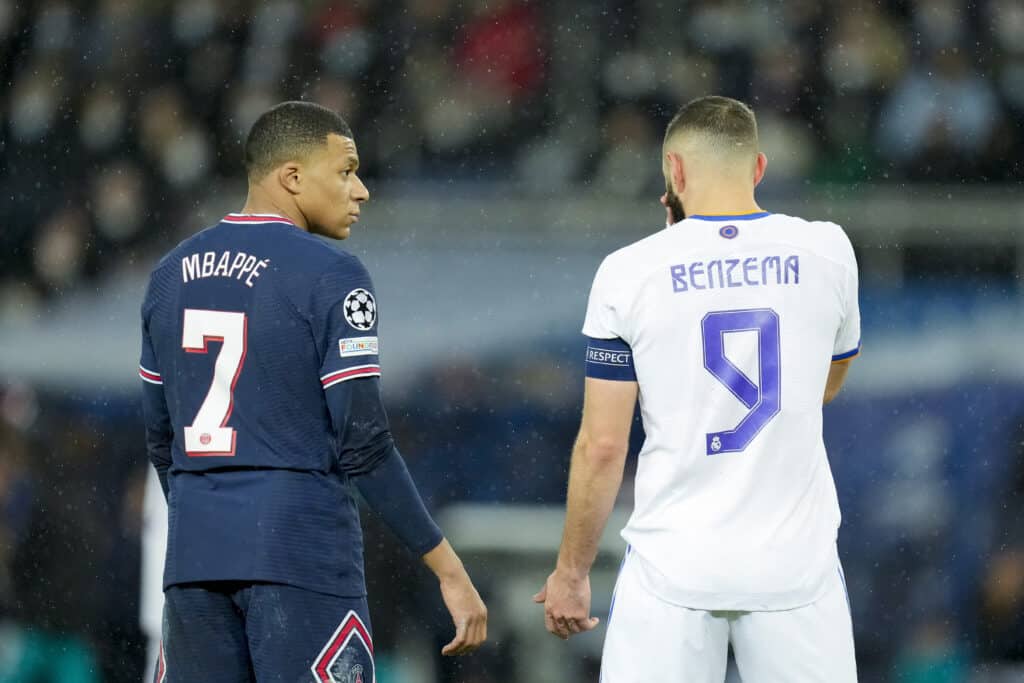 By Gilad Nagar ~ 18/05/2023