Soccer
Most read
England teammates rally behind Maguire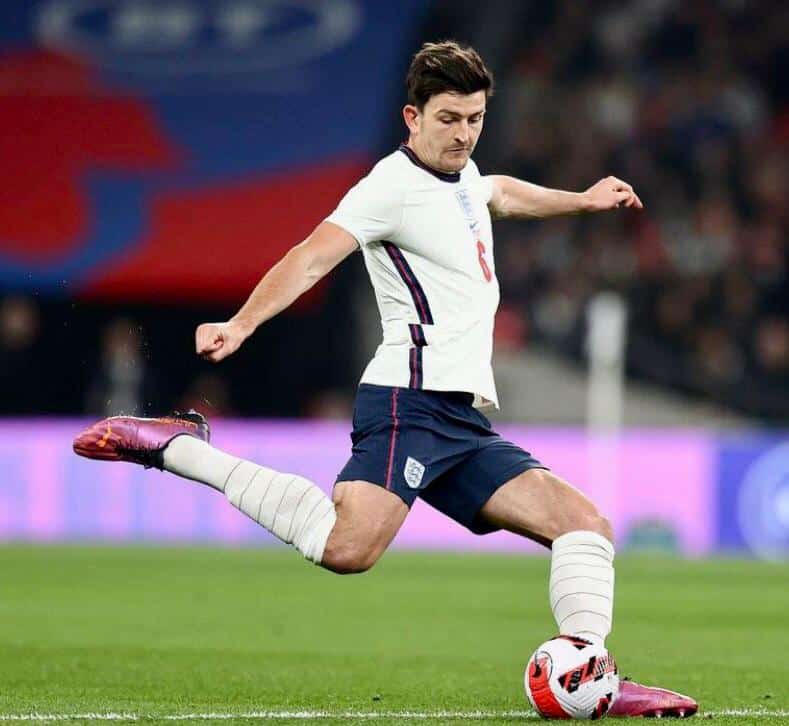 It goes without saying many of Harry Maguire's performances in a Manchester United shirt have been well and truly sub-standard, but to be on the receiving end of boos whilst representing one's country must be a low point for any player.
Maguire was greeted by a chorus of boos when his name was called out prior to the Three Lions' friendly match against the Ivory Coast at Wembley on Tuesday evening. Maguire was also sarcastically cheered upon leaving the field of play at Old Trafford in Man United's defeat to Atlético Madrid in the UEFA Champions League two weeks back.
In his post-match briefing with the media, England boss Gareth Southgate was bemused at the reception for Maguire and labelled it as "an absolute joke". In addition, a handful of Maguire's England teammates have rallied behind him, including Liverpool captain Jordan Henderson, who described Maguire as a 'colossus' for England. Jack Grealish – the only English player with a higher transfer fee than Maguire – also condemned the jeering towards the centre-back by calling it 'ridiculous'.
Three Lions skipper Harry Kane took to social media on Wednesday morning to denounce the booing aimed at his compatriot. Kane tweeted "[Maguire] has been brilliant on the pitch" and added that "He's got full support in the changing room and should have the same from every England fan".
The fact that he's been brilliant on the pitch and given us all so many great memories makes it even harder to understand. He doesn't deserve that reception. He's got full support in the changing room and should have the same from every England fan.

— Harry Kane (@HKane) March 30, 2022
Despite his international teammates reiterating his importance to the team, there were question marks raised over Maguire's selection in the latest international break amidst his ailing domestic form.
One could argue United and England adopt contrasting systems – Utd with two centre-halves and England more often than not with three at the back – but it is a poor excuse as to why Maguire continues to put in wretched performances at the heart of United's defence. Too many a time has Maguire been culpable of defensive errors leading to goals, only for the United captain to berate his teammates and shift responsibility both on the field and in interviews.
On top of many questionable displays at club level, Maguire almost always reserves his best football for when he dons the England badge upon his chest. Maguire was among England's best performers at the European Championships last summer and was named in UEFA's Team of the Tournament after he helped see his nation to the Final at Wembley.
Fast approaching is the third anniversary of Maguire's £80m switch from Leicester City, six months after which he prematurely inherited captaincy duties at Old Trafford upon Ashley Young's departure to Inter Milan. The United skipper turned 29 earlier this month but is still light years away from justifying the hefty price tag which saw Sheffield-born Maguire on the move from the Midlands to Manchester in 2019.
Many have pointed out that Maguire is simply not good enough to start for United week in week out, let alone captain the side, however Maguire's playing time could be partly justified in protecting the player's resale value. It does not take a football genius to conclude that there are better-suited candidates to wear the armband for United, and it would genuinely come as a surprise should Maguire continue to lead the team out the tunnel next season under United's new manager.