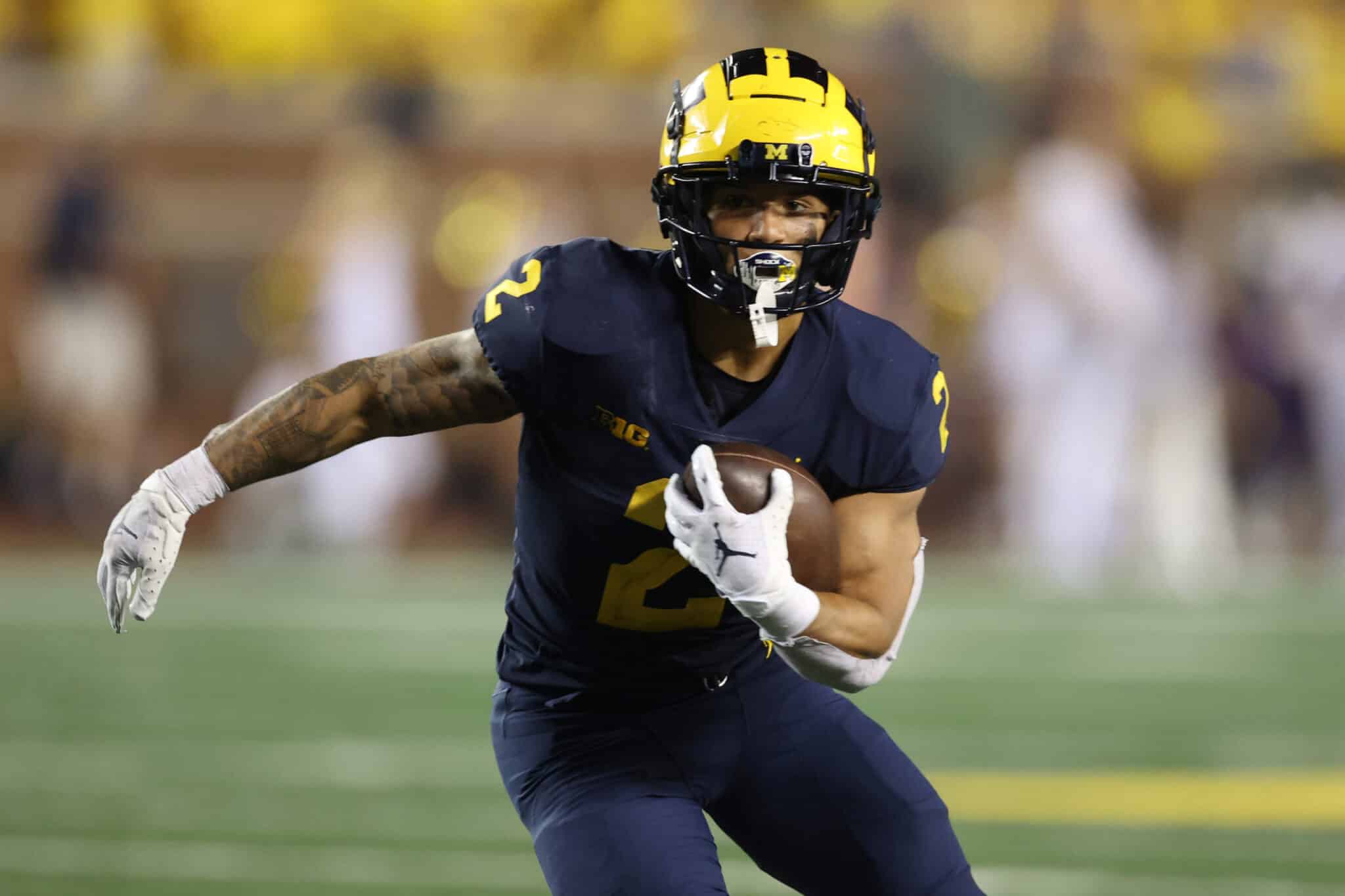 By Will Helms
The key to success early in the week is to find lines that will move substantially throughout the week, in order to lock in a good number. Often, doing so allows us to squeak out wins that other bettors lose. Sometimes, it doesn't matter and we still lose, but by less than people that bet the line later in the week.
Sometimes, it doesn't matter because our teams simply crush their closing lines. Such was the case last week, with three of our four teams covering easily, two by more than a touchdown over the closing line.
Ironically, our one loss saw major line movement in our favor, but while Georgia survived, the Bulldogs came nowhere close to covering the 28 points we had hoped they would.
I'm writing this a bit later this week, so we won't see as much line movement, but we should still find some favorable movement by the end of the week. In light of three straight 3-1 weeks, I'm adding a fifth game this week.
Best Early CFB Lines in Week 6
There are about 5-10 teams at the bottom of the FBS standings that simply aren't very good. Utah State finally covered last week, falling only by 11 against a BYU team that hasn't been great this year either.
Air Force has played the country's easiest schedule so far and sees it's the closest spread of the year. This game features Air Force's top-ranked rushing offense and Utah State's 99th-ranked rushing defense. If you go to yards per attempt, Utah State falls all the way to 116th in the country defensively.
While Air Force has faced some of the worst teams in the country this season, this is one of its best matchups. The Falcons have an average margin of victory this season of 18 points and only lay 10 to Utah State. Jump on it now.
Prediction: Air Force runs all over Utah State, 31-17
Kansas State has been great to us this year, so let's continue that, shall we?
Adrian Martinez has been on fire in the past two weeks. Really, it's been all season. The only blemish on the Wildcats' schedule was an outlier day against Tulane in which the offense went a combined 3-20 on third and fourth downs. The Cyclone defense is great, but the offense has left much to be desired, topping 14 points just once against Power Five competition this season.
The Cyclones have played better at home, but it will take much more than 14 to beat Kansas State. Deuce Vaughn and the Wildcat run offense has been fantastic this season as one of the most explosive rushing attacks in the country. Vaughn and Martinez will break off a few big ones and the Wildcats should move to 5-1.
Prediction: Kansas State's offense is too much, 31-21.
I'm not usually a total bettor. I prefer to stick with game lines and leave totals for the guys that do this full-time. However, I'm 5-0 on totals this season and I love this line. It's already started to creep up a bit from its start at 63.5 but could shoot up later in the week, especially if Quinn Ewers ends up playing Saturday.
Texas and Oklahoma always seem to play in some thrillers, going over 65 in four of their last five meetings. In the last two years, the teams have combined for 203 points and this Oklahoma defense is the worst the team has had in a decade.
The Longhorns come in averaging 41.25 points against teams outside of the top 2 and there's a real possibility Quinn Ewers comes back against a Sooner team that gave up 55 points a week ago to TCU.
Dillon Gabriel's status is still up in the air, but the Sooners have a capable running game and backups to put up some points in this one. I'm tempted to take Texas and the points as well, but bet the spread of the Red River Shootout at your own risk.
Prediction: Texas puts up a bunch of points and the Sooners score enough to push us over, 45-28.
The Wolverines were kind to us last week in a win over Iowa. Like last week, we saw massive line movement early in the week and I'd expect at least a couple more points in the next few days.
Michigan has a legitimately good rushing attack and Indiana has been sneaky good on offense this year. The only team to score more than 10 against Illinois, the Hoosiers have scored and given up at least 20 points in every game this season. The line is currently 22, so if Indiana gets to 20 points, the numbers say this goes over easily.
I think the Hoosiers score enough this week that the Wolverines can't simply rest in the second half. Indiana isn't very good, but the Hoosiers should score enough to get us over.
Prediction: It's not what you'd call a close game, but Indiana doesn't roll over. Michigan wins 42-21.
The Big 10 has been very, very good to us recently, so let's test it once more.
When will America learn to trust the team in the jersey rather than the name on the jersey?
It's been a well-known joke this year that Iowa has a historically bad offense. What people haven't talked about is that Illinois might have the best defense in the country. The total in this one is set at 34.5 and again I refuse to touch one that low.
What it does emphasize is the expectation that this will be another low-scoring affair. Last week, Michigan and Blake Corum had no trouble running on Iowa's defense. This week the Hawkeyes have to face Chase Brown, who has put up over 100 yards in every game this season.
I see no path to success for Iowa outside of a bunch of takeaways or big plays on special teams. That happened last year when Iowa scored 33 despite averaging 3.3 yards per play on offense. If Illinois is patient (Bret Bielema's teams typically are) Illinois should win this one.
Prediction: It's ugly, but it's more than enough as Illinois wins 17-6.