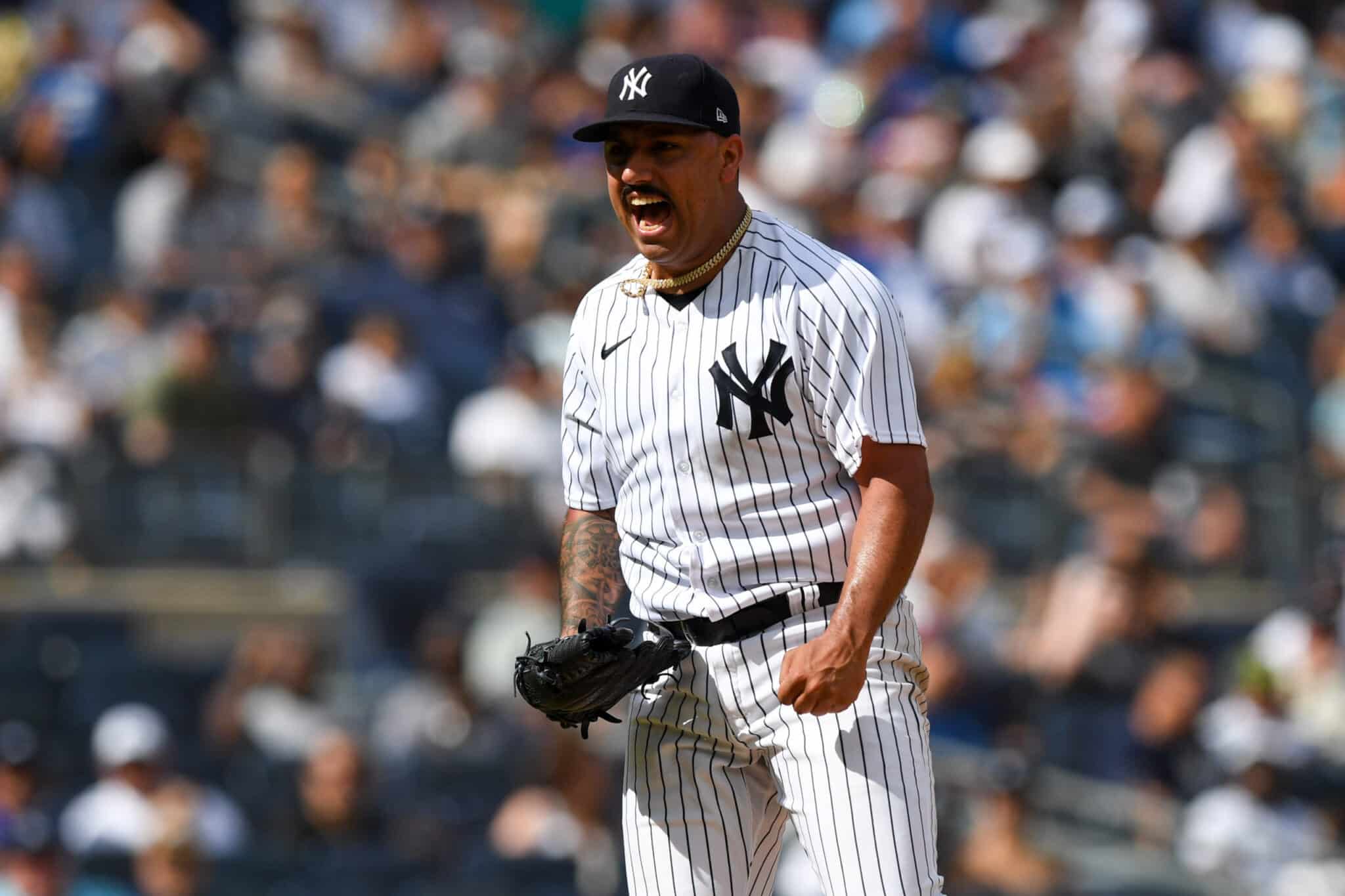 By Robert Sanchez
Well, last time you heard of me I was giving out a team total prop and while the Houston Astros did cash the bet to improve my official postseason record to 3-4, the team total ladder suggestion I gave out blew up in my face.
That's why for today I'm going with what's worked for me very well in the past and rocking with a strikeout total. After rain postponed what was supposed to be Game 5 between the Yankees and Guardians on Monday night, the two teams will meet on Tuesday in the win-or-go-home situation.
So, with that, here's my strikeout total prop of the night and prediction for the all-important Game 5:
CLE @ NYY, ALDS Game 5, 4:07 p.m., Nestor Cortes u3.5 Ks +120 (DraftKings, Bet365)
At first glance, this bet might seem odd considering Cortes has gone over this number in 22 of his 28 regular season starts this year and 13 of 15 home starts. However, this bet is mainly predicated on the fact that I don't believe Yankees manager Aaron Boone will have Cortes go more than four innings in this game for various reasons.
The first of those reasons is Cortes will be pitching on shortened rest. Cortes last pitched on Friday which only gives him three days of rest before this start. In his entire career, Cortes only has one start on three days of rest and it did not go well for him as he lasted just 2.1 innings and gave up four runs (two earned) on six hits, one walk and struck out two.
The other reason I don't think Cortes goes deep into this game is with it being a do-or-die situation for both teams, if Boone sees any sign of danger he shouldn't hesitate with going to his bullpen. Boone knows he can't leave anything on the table and even though the winner of this game has to play the Houston Astros tomorrow, both managers have to manage this game like it's their last.
Boone also mentioned during his pregame press conference that Gerrit Cole "is definitely in play" to pitch in relief during this game so all hands are on deck for this one. And even though Cortes has gone over this number in over 75 percent of his starts this season, in Game 2 against the Guardians he struck out three in five innings — and that was on extra days of rest.
That's because, as I'm sure you all know by now, Cleveland is the toughest team in MLB to strike out. I don't think after seeing Cortes once already in this series that the Guardians hitters will strike out more than they did in the first meeting, as seeing a pitcher multiple times in a short period of time usually gives the hitters the advantage.
Game 5 Prediction: Yankees win 5-4