NFL
AFC Divisional Round Preview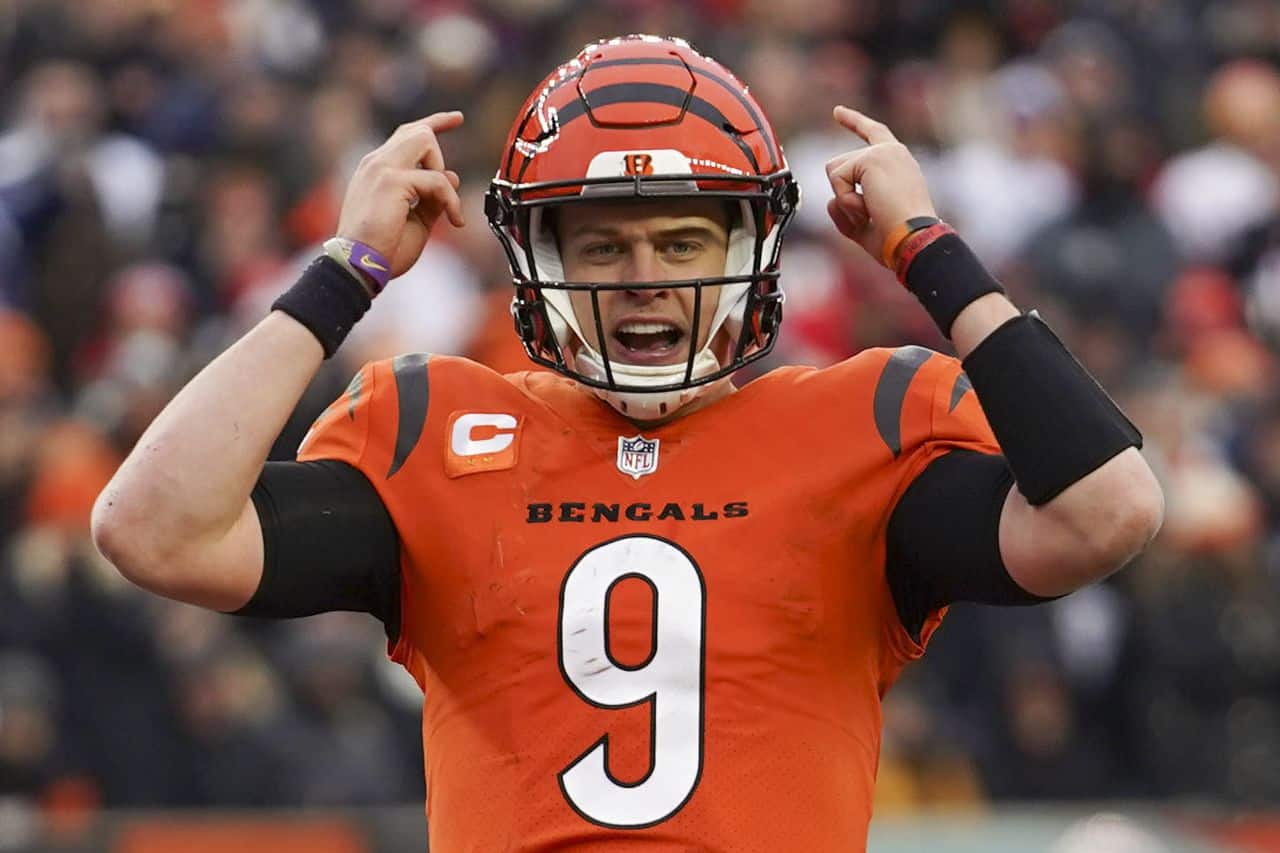 By Andrew Doherty
If last week's games were any indication, the AFC Divisional Round should be quite the show. Both matchups are technically regular-season rematches, though I'm not totally sure the Bengals/Bills game truly qualifies. Regardless, all 4 remaining AFC squads feature young, exciting quarterbacks capable of putting up points in bunches and that's a nice change of pace from seeing a pair of AFC backups get the starting nod last week. Without any further ado, here's everything you need to know ahead of each matchup: 
Jaguars (9-8) @ Chiefs (14-3)
Chiefs -8.5, o/u 52.5
What Happened Last Time
The Chiefs were victorious the last time these two teams met back in Week 10 at Arrowhead stadium, winning 27-17. Kansas City was 7-2 coming into the matchup while the Jaguars were struggling at 3-7 and hadn't yet found their stride. Patrick Mahomes dominated through the air with 331 yards passing with 4 touchdown passes to 4 different players, despite being without WR Mecole Hardman and losing WR Juju Smith-Schuster after a helmet-to-helmet hit during the game. The Jaguars weren't without their chances to win however, as they recovered an onside kick to begin the game that ultimately led to no points, along with missing a field goal just before halftime after the Chiefs fumbled the ball on a kickoff in the waning moments of the first half. 
Injury Report
According to HC Andy Reid, the Chiefs are looking pretty good on the injury front. Reid was quoted as saying "The guys that won't practice today, really it's just Mecole". Mecole Hardman is currently working his way back from an abdominal/pelvic injury suffered in Week 9.
For the Jaguars, there's a bit more cause for concern with Guard Brandon Scherff and Longsnapper Ross Matiscik not participating in practice sessions early in the week. Trevor Lawrence, Jamal Agnew, and Luke Fortner were all listed as limited participants in this week's practices. 
Exploitable Mismatches 
The Chiefs run defense against the Jaguars rushing attack is a bigger mismatch than I had anticipated before really looking at the numbers. Kansas City allowed the 7th most rushing yards per game this season and that number is skewed in their favor due to teams often abandoning their ground attack and going pass-heavy when trailing. The Chiefs also ranked bottom 5 in the league in rushing touchdowns allowed. Those are pretty poor marks for a defense that saw the 4th lowest percentage of running plays called against them during the regular season. If the Jaguars are going to pull off an upset, it's going to start with Travis Etienne and their rushing attack. 
Kansas City's passing attack is close to unstoppable regardless of the opponent and it's easily their most advantageous mismatch this week against the Jacksonville secondary. The Jaguars rank 27th in the league with an abysmal 239.3 passing yards allowed per game, while the Chiefs offense finished with a league-best 297.8 passing yards per game. They finished the regular season 23rd in completions allowed per game, while the Kansas City offense finished 5th in completions per game. The Jaguars best passing defense marks came in touchdowns allowed and opponent passer rating, where they finished middle of the pack. 
Bets and Predictions
It's hard to envision anything but a Chiefs win here, but the question is by how much? I'm not sure I see much of an edge in either direction on the 8.5-point spread. The over, at 52.5, does have some appeal in a matchup featuring two explosive offenses with a pair of defenses that have clear weaknesses. I'll put most of my money on player props in this one, so be sure to check out my Best Bets for Player Props article dropping later this week!
Bengals (12-4) @ Bills (13-3)
Bills -5, o/u 48.5
What Happened Last Time 
Unless you've been living under a rock or are just waking from a multi-week coma, you're well aware of what happened when these teams faced off on Monday Night Football in Week 17. Obviously, the sample size is small with the game being cut short but the Bengals were in command early, as they had the lead and were driving at the time of Damar Hamlin's injury.
Injury Report 
The Bengals are likely to be down a pair of starting offensive linemen, with guard Alex Cappa (ankle) and tackle Jonah Williams (knee) both being considered "week to week". Their other starter at tackle, La'el Collins, tore his ACL before the playoffs and will not play again this season. Players who also didn't participate in practice for the Bengals: Tre Flowers (hamstring) and DJ Reader (rest). Reader should be considered a full go for this weeks game. Everyone else was a full participant for Cincinnati.
Josh Allen is still on the injury report with his elbow issue but was a full participant in practice and is in no danger of missing the game. CB Dane Jackson (knee), DE DaQuan Jones (calf), S Jordan Poyer (knee) and NT Jordan Phillips (shoulder) were all listed as limited participants in practice.
Exploitable Mismatches 
The Bengals depleted offensive line against the Bills front seven is without a doubt the games biggest mismatch. Likely down 3 starters in this game, Cincinnati's offensive line is vulnerable. Even without Von Miller, the Bills pass rush has been getting after the quarterback, ranking 10th in the league in sacks per game. The Bengals have shown they're able to moderately offset offensive line woes in the passing game by getting the ball out quickly, but the run game is another problem. The Bills front seven are allowing the 4th lowest total rush yards per game and conversely, the Bengals rank 29th in both rush yards per game and yards per carry. It's likely to be a long day with little room to run for Joe Mixon and company.
The Bengals passing attack against the Bills secondary is the biggest mismatch in the Bengals favor, though I wouldn't call Buffalo's secondary a weakness by any stretch. But a passing attack featuring dynamic wideouts Ja'Marr Chase and Tee Higgins with Joe Burrow under center is always going to have the advantage. Tyler Boyd, Hayden Hurst and Joe Mixon are dangerous pass-catchers as well. Cincinnati ranks top 5 in the league in completions per game, completion percentage, passing touchdowns, and average passer rating. Their worst mark is in total passing yards per game, where they still rank 7th in the league. 
Bets and Predictions
Despite the numerous injuries along the offensive line, I'm the Bengals +5 here. They've shown they can win using the quick passing game and play action to negate a shaky offensive line. I'm not picking them to win outright necessarily, but I do predict a closer game than the oddsmakers do. I won't be touching the over/under in this one, but I'll have plenty of player props for you in Best Bets articles dropping later this week!