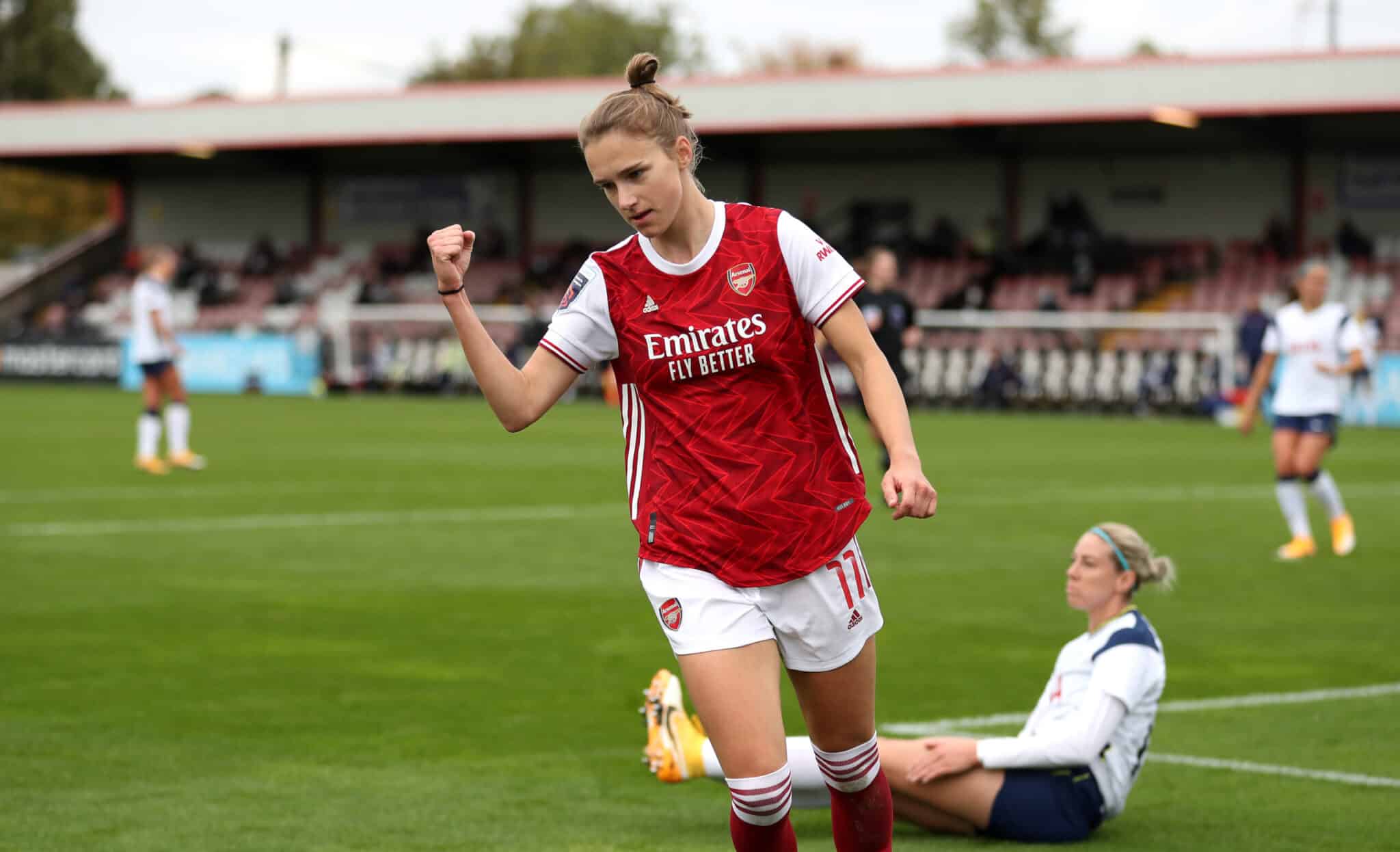 By Gilad Nagar 19/04/2023
Reminiscent of the Alex Ferguson and Arsene Wenger battles of old, Manchester United and Arsenal lock horns in an influential clash that could be a title decider for the two sides. For the first time since Man United Women's introduction to the Women's Super League in 2019, The Gunners and The Red Devils compete in what could be a defining moment in the WSL title race. In contrast to United's 3 consecutive 4th place finishes, Marc Skinner's side sit in 1st place with 41 points collected in the league. Jonas Eidevall's Arsenal are right up there too, sitting in 3rd place with 38 points so far. The Gunners do have a game in hand, however, making tonight's mid-week bout even more significant in the business end of the 2022/23 WSL season.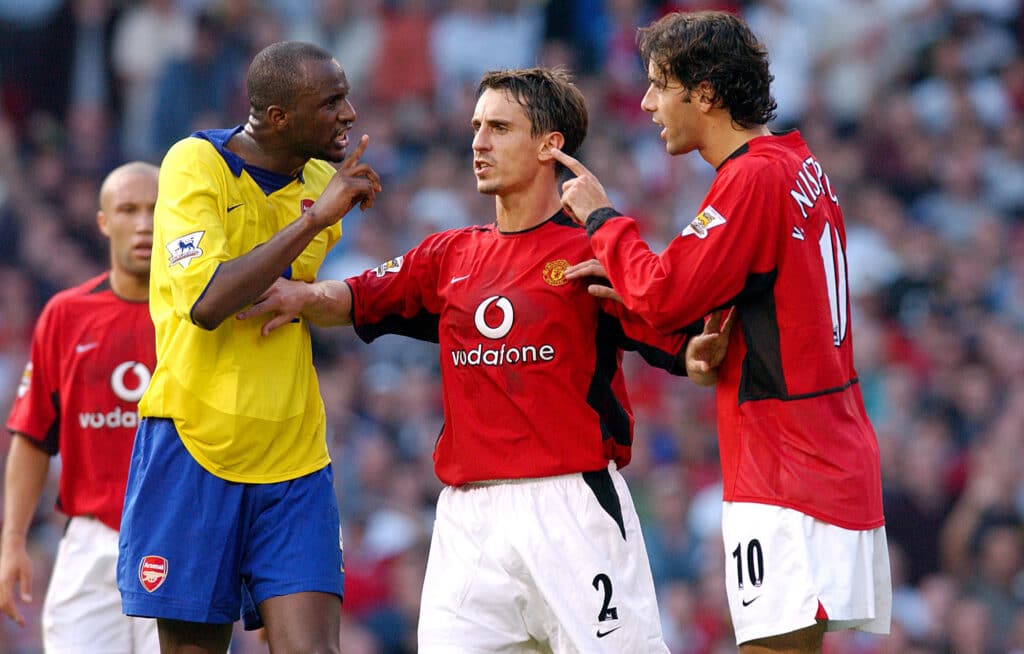 Perhaps one of the most entertaining and nail-biting seasons in English women's football history sees the top 4 all separated by 3 points. With Chelsea and Arsenal having 4 games to play and Manchester United and Manchester City one less, the title race remains a tightly contested battle. The North London outfit will be eyeing their first league trophy since 2019, whereas United will be searching for their second trophy in club history.
Following the last international break of the season United defeated Brighton 3-2 in the FA Cup. Goals from Galton, Russo and Williams pushed The Red Devils over the edge as they defeated the South London outlet thanks to an 89th-minute winner. The victory sees United advance to the final of the cup which will be their first tournament final in club history. The 14th of March won't be a walk in the park though for Skinner's team, as they face title contenders Chelsea who look to win the FA Cup for the third season in a row.
Arsenal have not played since the international break as they were knocked out of the FA Cup in the round of 16 by eventual finalists Chelsea. They have however, won the trophy a record 14 times.
In other domestic cup competitions, Arsenal have found glory in this season's Women's League Cup. Defeating The Blues 3-1 in the tournament's final The Gunners have already gained silverware in the 2022/23 season, winning the trophy for the 6th time. This is also an English record for most tournament wins with the FA Women's League Cup first played in 2011.
Elsewhere, Eidevall's Arsenal find themselves in the semi-finals of the Women's Champions League for the first time since 2013. After defeating current Frauen-Bundesliga leaders Bayern Munchen 2-1 over the quarter-final's two legs, the English side meet current Frauen-Bundesliga champions VfL Wolfsburg. Worryingly for The Gunners, their recent history against The She-wolves is not positive. Last season, the German outlet knocked out Arsenal in the quarter-finals of UEFA's continental competition. Additionally, Arsenal's last semi-final appearance came against Wolfsburg who knocked them out with ease.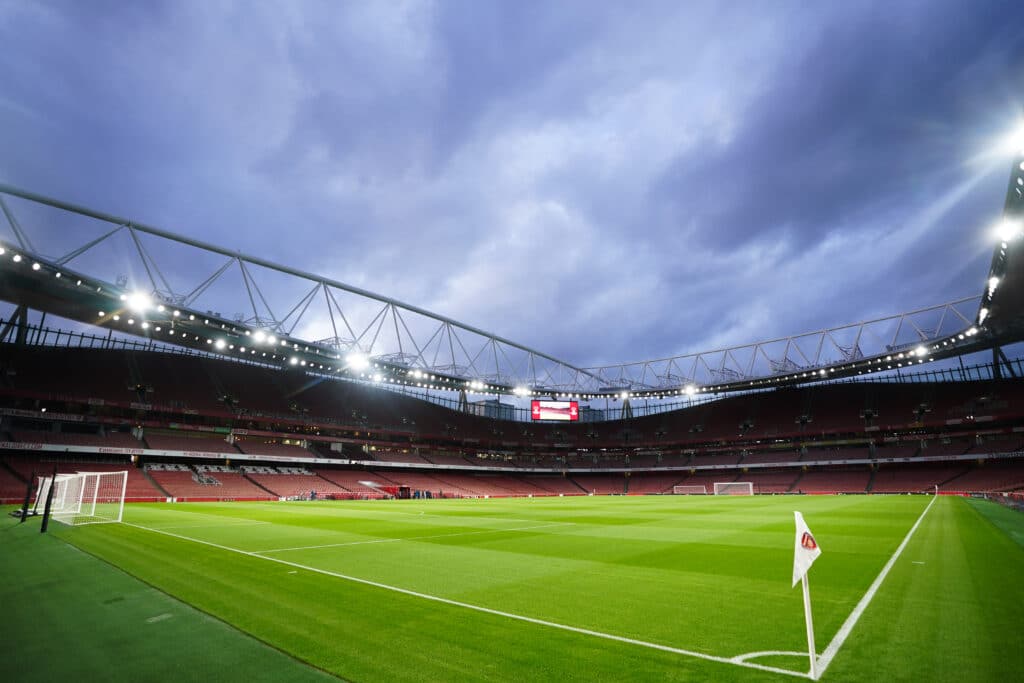 Manchester United have not competed in the Women's Champions League yet in their short history. However, a top 3 finish for Skinner's side could see them compete in the continental tournament for the first time.
With The Red Devils on the verge of a domestic double and The Gunners nearing their first treble since 2013, Arsenal and Manchester United will be that little bit more motivated to collect all 3 points tonight. With a jaw-dropping game on the horizon, let's take a look at some head-to-head stats, team news and predicted lineups to get a better gauge of the result of tonight's classic.
Head to Head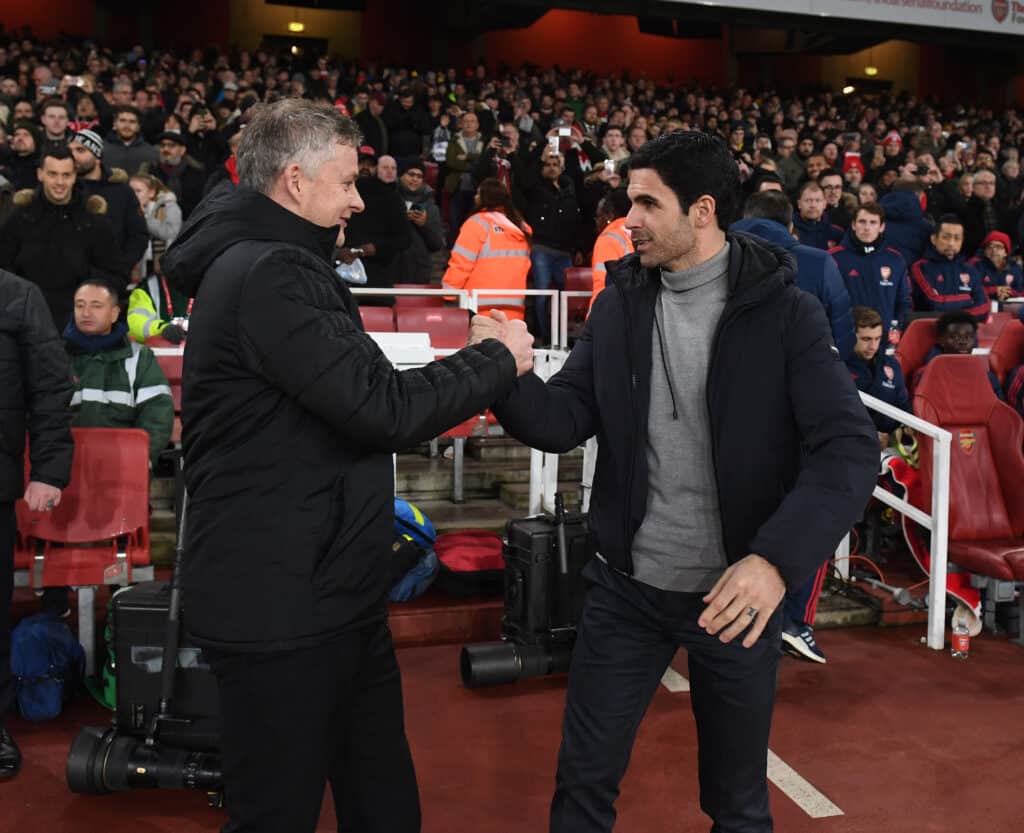 The Gunners and The Red Devils have only played against each other 8 times. Those 8 bouts saw Arsenal win 4, United win 3 and 1 be drawn.
The most recent meeting between the 2 sides came in the Women's Super League on the 19th of November 2022. A fiercely contested match saw Manchester United run away with the points despite Arsenal leading in the game. In an end-game burst of quality, Manchester United came back from 2-1 down thanks to a Millie Turner 85th minute goal and an Alessia Russo 91st minute winner.
Statistically, Manchester United hold the upper hand coming into the game. With the first meeting being played at the Emirates Stadium, the return fixture tonight will be in The Red Devils' backyard. At home, Manchester United have scored 3.63 goals per game and conceded 0.5. Away from Meadow Park, Arsenal have scored 2.43 goals and conceded 0.57. A slight advantage for Skinner's side.
Adding to Eidevall's concerns is his side's recent away form. Overall Arsenal have accumulated 16 out of a possible 21 points on the road, the 4th most in the Women's Super League. But more recently, Arsenal have not won an away game since the 21st of December 2022. The 5-1 demolition of Tottenham Hotspur was seemingly an away anomaly for Arsenal, as they've lost 3, drawn 1 and only won that game in their last 5 away games. Whilst they did lose to tough opponents in Chelsea, Man City and Bayern, Eidevall will hope his side bring their A-game for the trip to Manchester.
Manchester United's home form on the other hand has been extremely impressive. So far this season the Mancunian side have lost only one game at home, a 3-1 defeat to Chelsea on the 6th of November. The Red Devils' last 5 home games have resulted in 4 wins and a draw. Their goal-scoring in this time period has been elite as well, with United scoring an average of 3.4 goals per game.
Team News
Manchester United
Quite fortunately for Skinner's side, United's physio room has been largely empty this season. The Red Devils will be without Norwegian pair Lisa Naalsund and Maria Thorisdottir.
The former's absence is not unfamiliar for Skinner, as the 27 year old midfielder is yet to play for Manchester United since her move at the beginning of the season. Missing out on the latter is only slightly more influential. Thorisdottir has been out of action since the 15th of January. Despite playing 20 games and approximately 18.2 full 90s last season, the Norwegian defender has been an unused substitute 8 times this season and played only 291 minutes of football.
After slight concerns over star English striker Alessia Russo's fitness, it has been clarified that her substitution in this weekend's FA Cup action was a precautionary measure. With the scores level at 2-2, several eyebrows were raised when Skinner decided to remove United's top goal-scorer with about 10 minutes to go. The Red Devils went on to win the match and advance further in the cup competition.
Russo is in her 3rd full professional season and has burst onto the scene as a major goal threat for Manchester United. So far this season the 24 year old has 8 goals an assist, the most goals for United in the league and the tied third most WSL goals with Sam Kerr and teammate Leah Galton. After scoring her first goal on the weekend in 41 days and 5 games, Russo will be raring to go for a tightly contested battle in Manchester.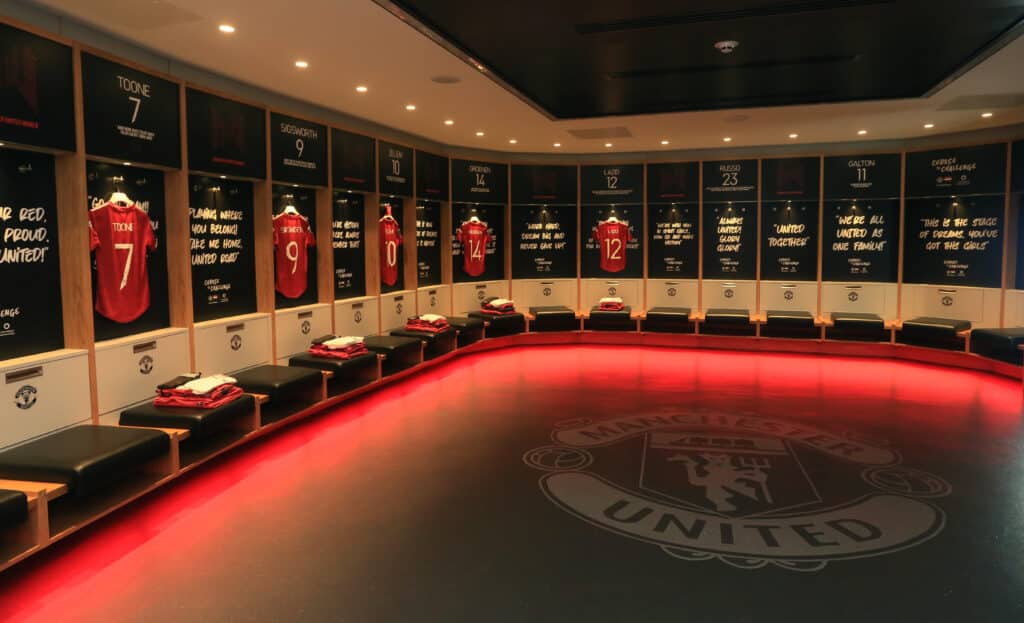 Arsenal
The club has confirmed that club captain Kim Little will not play for the remainder of the season. The Scottish central midfielder suffered a hamstring injury against Bayern Munich last month and will join club superstars Beth Mead and Vivianne Miedema on the sidelines.
The pair have suffered ACL injuries in what has been a roller-coaster of a season for The Gunners. Arsenal have been without Miedema since the 15th of December 2022, when she came off injured against Lyon in the Champions League. Beth Mead has been unavailable since the last meeting with Manchester United on the 19th of November 2022.
With last season's Arsenal player of the season (Beth Mead) and the Women's Super League all-time top goal-scorer (Vivianne Miedema) out, The Gunners have needed to find other avenues to score goals. Swedish striker Stina Blacksteinus has made 14 starts this season which is double the amount of games she started last season in her maiden season in North London. Australian winger Caitlin Foord has started all 16 of Arsenal's games this season, that's already more than her first 2 seasons at the club (15 and 9). She also has 10 goal contributions in the league this season. 23-year-old Swedish midfield Frida Maanum has burst onto the scene for Arsenal. Maanum has played in every single game of the season and has provided 7 goals and 2 assists. She is Arsenal's leading scorer in the league and has scored more goals already this season than in any other season in her career.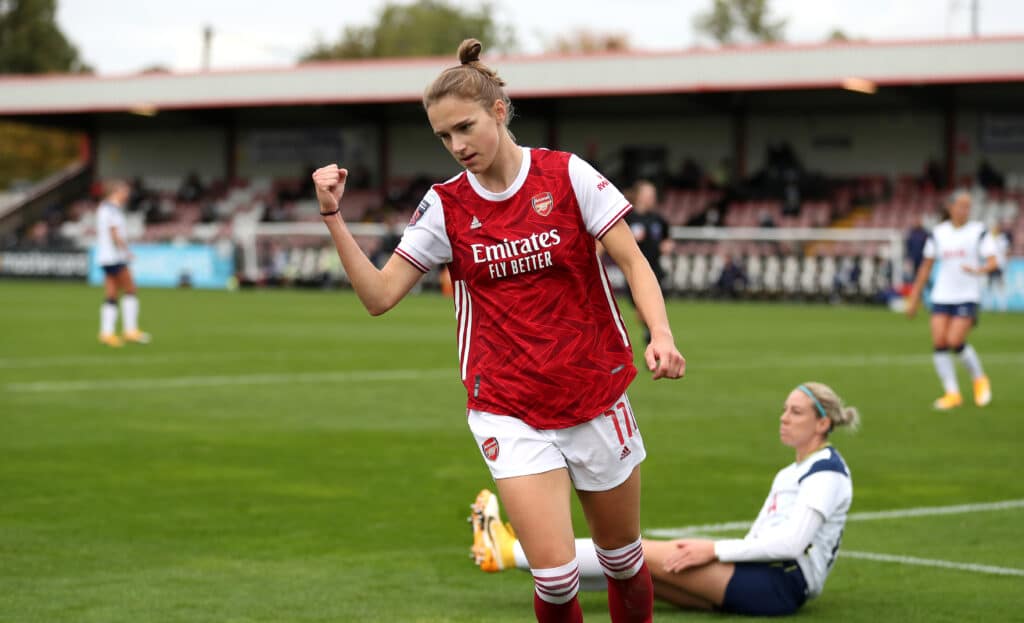 However, more injury concerns haunt Arsenal as Foord is a doubt for the game. In Arsenal's last match prior to the international break, she was substituted in the 36th minute of play against Manchester City due to injury. The Gunners will also be without their 2020/21 player of the season in Katie McCabe. The Irish fullback is unavailable due to suspension as she has collected too many yellow cards.
The sheer amount of absentees will really test Eidevall's managerial capabilities and will be a real show of strength for Arsenal's squad depth to finish out the season.
Predicted Lineups
Arsenal
D'Angelo, Wienroither, Wubben-Moy, Rafaelle, Martiz, Williamson, Walti, Pelova, Maanum, Moller, Blacksteinus
Manchester United
Earps, Batlle, Le Tissier, Turner, Blundell, Ladd, Zelem, Garcia, Toone, Galton, Russo
Writer's Prediction
2-0 Manchester United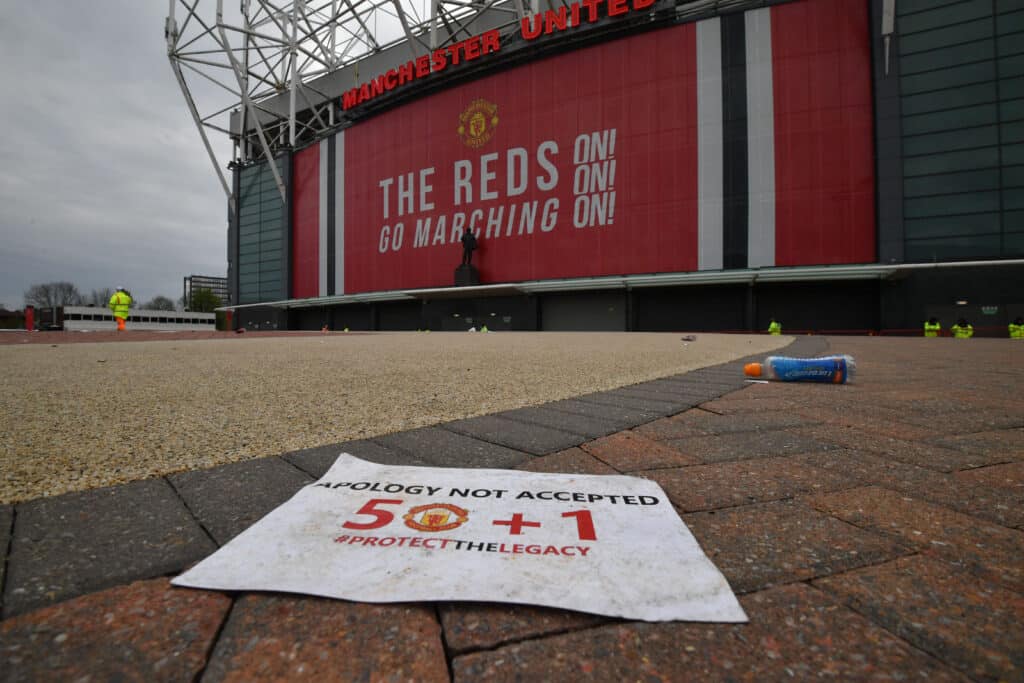 Unfortunately for Eidevall's Arsenal their backs are heavily against the wall and we believe that it will be too high a mountain to climb to obtain a positive result tonight.
The absence of Miedema, Mead, Foord, McCabbe and Little means that 5 regular first-team starters won't be available. Not only have these players been regular team starters for 3+ seasons, one of them is their club captain and three of them are former player of the season. Meaning, that Eidevall's side will be deprived of experience, leadership and overall quality.
In addition to injuries and suspensions, Arsenal's typical away record is incomparable to United's unprecedented home form. Leigh Sports Village Stadium will be rocking and The Red Devils seem too good to beat on their home turf.
Skinner's essentially regular and consistent line-up will also have far better chemistry than Arsenal's make-shift XI. We believe that The Red Devils will be ultimately too overwhelming and powerful. 2 goals to the good will see United do the double over Arsenal this season and push them further ahead in their pursuit of their first-ever Women's Super League trophy.
Betting Odds
Result on The night
Man Utd Women 2.50
Draw 3.30
Arsenal Women 2.40
To Win The League
Chelsea 1.72
Man Utd 4.33
Arsenal 4.5
[ays_poll id=31]
[ays_poll id=30]