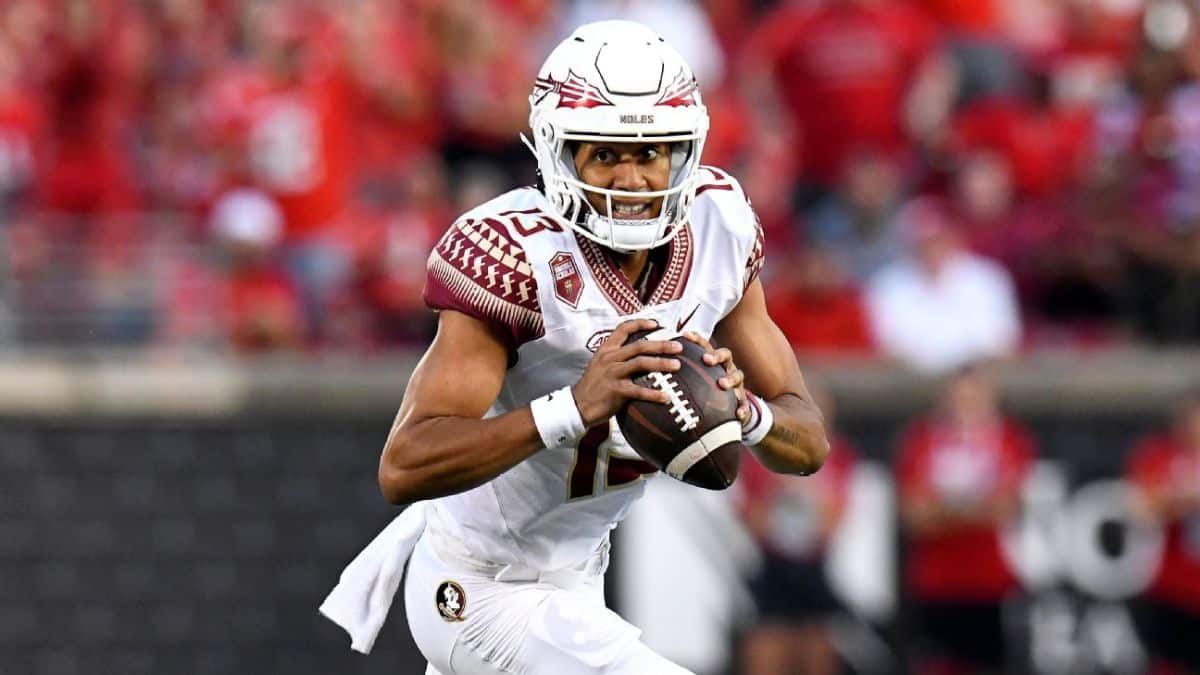 By Will Helms
It's been a while, but we're back. With bowl season upon us, 365Scores is jumping back into the college football scene to bring you some bonus bowl content.
It's already been a whacky bowl season, and I've got you covered with my five best bets of bowl season. Our strategy will have to shift during bowl season. We won't find many hidden advantages in the advanced stats as the teams look so different from their regular season versions.
Instead, we'll attempt to do some physiological analysis. It's one of the only times you'll see me reference non-quantitative terms like "momentum" and teams that "want it more". It's a tricky business, but one that should bring some fun — and profit. After a 41-26 regular season, I'm hoping bowl season goes as well. I'm listing these five in order by date.
Duke -2.5 (Military Bowl vs. UCF)
Talk about an excited and motivated team, Duke has exceeded expectations in every way this season and will look to win a bowl and claim a winning season for first-year head coach Mike Elko. 
UCF has had an up-and-down season capped by an AAC Championship loss to Tulane a few weeks ago. It may be difficult for the Knights to get up for a mid-level bowl game against a 6-6 ACC opponent.
On the other side, Duke is hungry for a win and has a talented offense. Quarterback Riley Leonard averaged nearly eight yards an attempt and scored 31 touchdowns this year. Duke has zero impactful opt-outs and the Blue Devils should turn what was thought to be "Year Zero" into a winning season.
Prediction: Duke looks excellent in a 35-27 win.
Missouri +1.5 (Gasparilla Bowl vs. Wake Forest)
Wake Forest survived its first few games without Sam Hartman to start the year, played incredibly well in his first few games of the year, then absolutely collapsed down the stretch. The Demon Deacons lost four of their last five, beating only Syracuse after October.
Missouri's defensive line is stout against the run and quick off the line, a perfect combination against Wake Forest's slow mesh. The Tigers have received a few key opt-ins from players that were initially expected to transfer out.
Missouri's defense is the best Wake Forest has faced all season and the Demon Deacons won't be able to win this in a shootout. That puts it on a Wake defense that has allowed 30 points in five straight games.
As a bonus, I'm taking the under here by a fair margin as Missouri's defense makes a statement.
Prediction: Missouri shows up in a big way, grinding out a 24-20 win.
Florida State -8.5 (Cheez-It Bowl vs. Oklahoma)
It's one thing when a team seems ready for a bowl game and its opponent does not. It's another entirely when the team that is ready for the game is already the far better team.
Such is the case with Florida State and Oklahoma. Forget that the Sooners have some major offensive pieces out in this game and forget that Florida State only has a single significant opt-out. Florida State is a far better team and should show it against the Sooners. 
The Oklahoma defense is a mess and Florida State quarterback Jordan Travis is playing better than he ever has in his long Seminole career. Add in that running back Trey Benson has given the Seminole offense a bit of balance and this becomes even easier. Florida State may score 60 in this one, so Oklahoma will have to keep up.
An above-average Oklahoma offense will be missing its top rusher, two top offensive linemen and fourth-leading receiver. This ones gonna be a blowout.
Prediction: Florida State rolls, 49-21.
Purdue +14 (Citrus Bowl vs. LSU)
Purdue lost its coach and its quarterback will be out, but I think the line has moved too much against a Jekyll and Hyde LSU team. While Aidan O'Connell is important to the Boilermakers, he's not worth 10 points, especially in this offense.
The Boilermakers are using this as a huge recruiting opportunity, bringing in Drew Brees as an interim assistant and we should see a team that plays free and loose.
Contrast that with LSU, a team that collapsed down the stretch and has a coach that historically has not been great in bowl games. I expect Purdue to come out with nothing to lose while the Tigers have a lot of pressure on them.
Call this one a "feel" play, but Charlie Jones is still that guy and the Boilermakers are getting too many.
Prediction: Purdue keeps it close in a 28-24 loss.
Tulane +2.5 (Cotton Bowl vs. USC)
USC technically isn't in year zero, but the Trojans aren't quite there. Heisman Caleb Williams is excellent, but the USC offense has struggled a bit against better defenses and Tulane has one of the best the Trojans have seen all season.
The Trojan defense has been propped up by takeaways all season and faces a Tulane offense that takes care of the ball. The Trojans also struggle to tackle, which should be an issue against Tyjae Spears.
Despite playing half of the season injured, Spears averaged 4.24 yards a rush after contact, seventh in the country, and is now fully healthy. Tulane is in the midst of its best season since the 1950s and a Cotton Bowl win would be huge for the Green Wave. I think they get it done outright.
Prediction: Tulane pulls off the upset, 31-28.
Other games I like:
Toledo -4.5
UCLA -3.5
Minnesota -7.5
Tennessee +6.5