Tennis
Most read
Federer calls time on prosperous career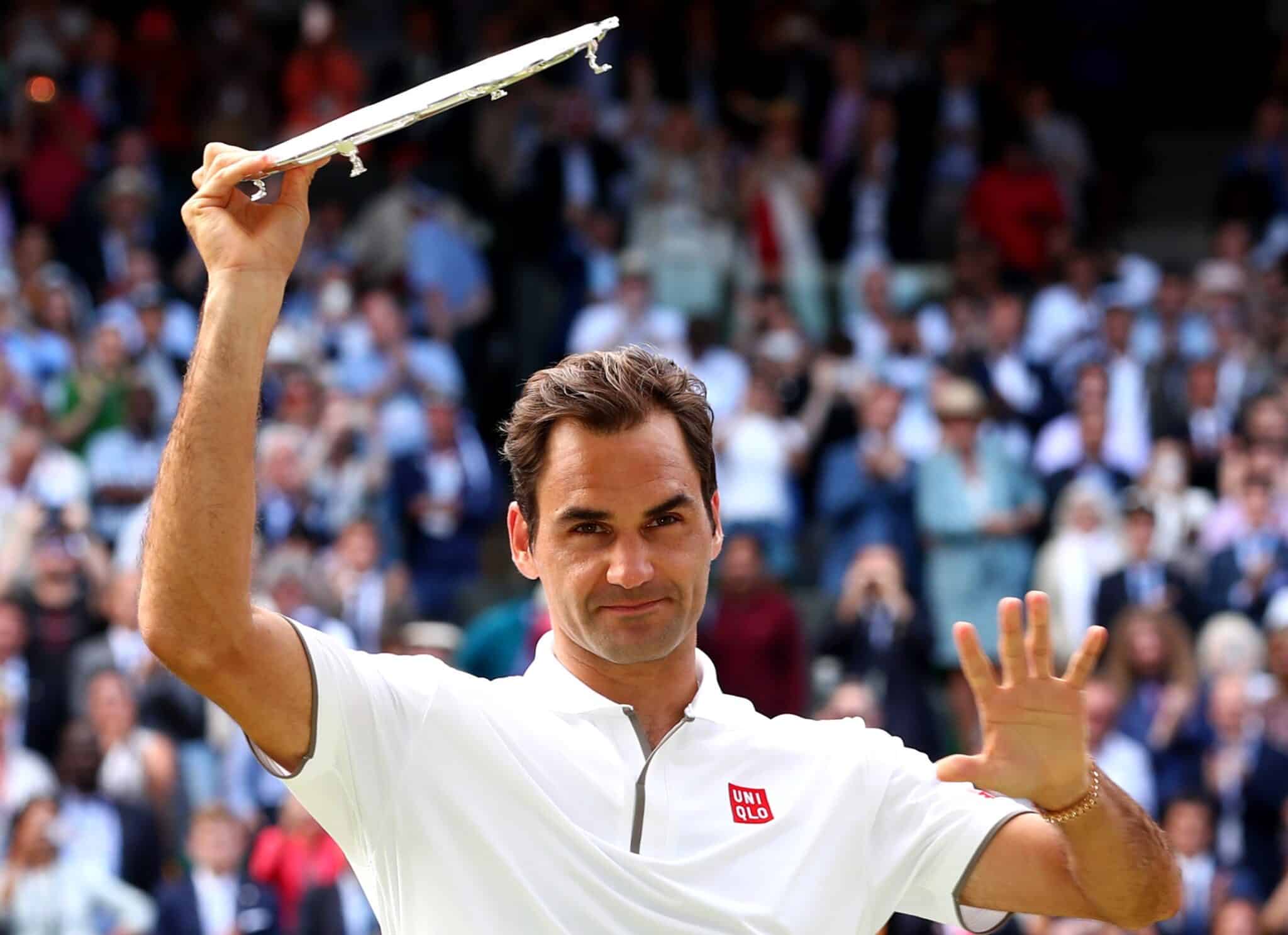 Roger Federer announced Thursday he was to retire from competitive tennis next week, bringing an end to a glorious 24-year career on tour.
Federer posted a heartfelt message via social media, in which the Swiss Maestro gave insight to the reasoning behind his announcement that would have been dreaded by his millions of followers across the globe.
The 41-year-old said, "As many of you know, the past three years have presented me with challenges in the form of injuries and surgeries. I've worked hard to return to full competitive form. But I also know my body's capacities and limits, and its message to me lately has been clear."
He continued, "Tennis has treated me more generously than I ever would have dreamt, and now I must recognize when it is time to end my competitive career."
Federer went on to give thanks to his family, sponsors, fans, and competitors. He ended the four-page letter with a short message to the sport itself, "Finally, to the game of tennis: I love you and I will never leave you."
Those concluding words epitomise the unlimited passion, dedication, and sportsmanship which Federer never failed to put on display. His love for tennis stemmed from a very young age and it has continued growing over the years.
A host of high-profile personalities paid tribute to Federer, with long-time friend and rival Rafael Nadal saying: "I wish this day would have never come … It's been a pleasure but also an honor and privilege to share all these years with you, living so many amazing moments on and off the court."
Federer and Nadal shared a court 40 times overall on tour, with 60 per cent of those coming in finals. The two icons met 14 times at Grand Slams of which nine were in the championship match. Federer won 16 of the 40 total encounters between he and his Spanish foe.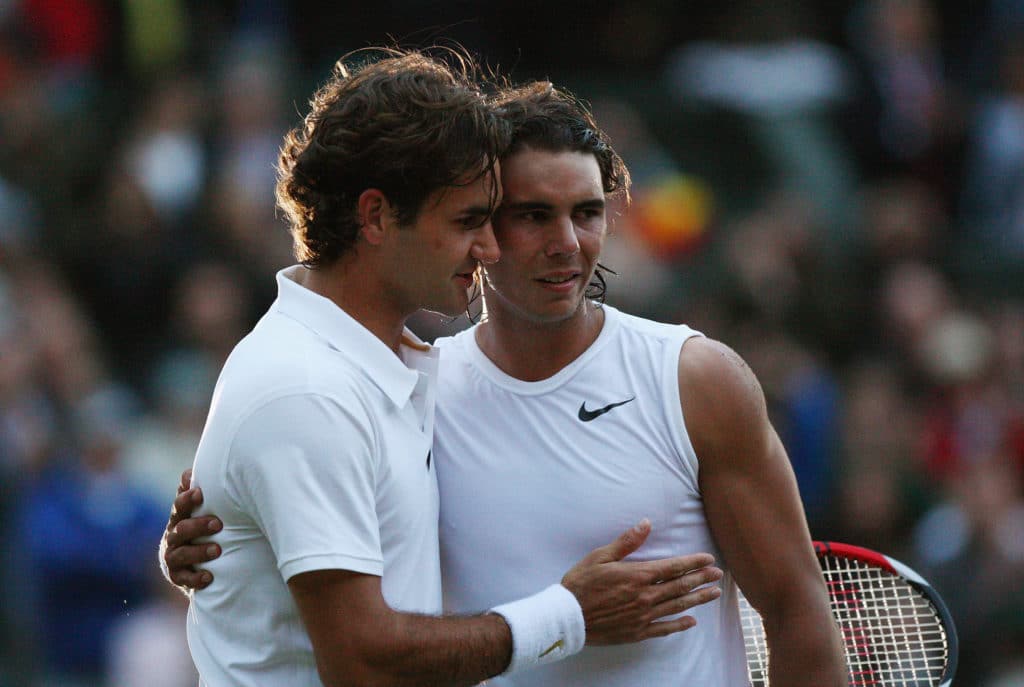 Serena Williams, who also recently called time on her professional career, said of Federer: "I have always looked up to you and admired you … You inspired countless millions and millions of people – including me – and we will never forget."
Federer turned pro in 1998 before his 17th birthday and he won the first of his 103 ATP titles at the 2001 Milan Indoor. He claimed eight singles titles before becoming a Grand Slam winner at 2003 Wimbledon, and he went on to make the All England Club his fortress over the years.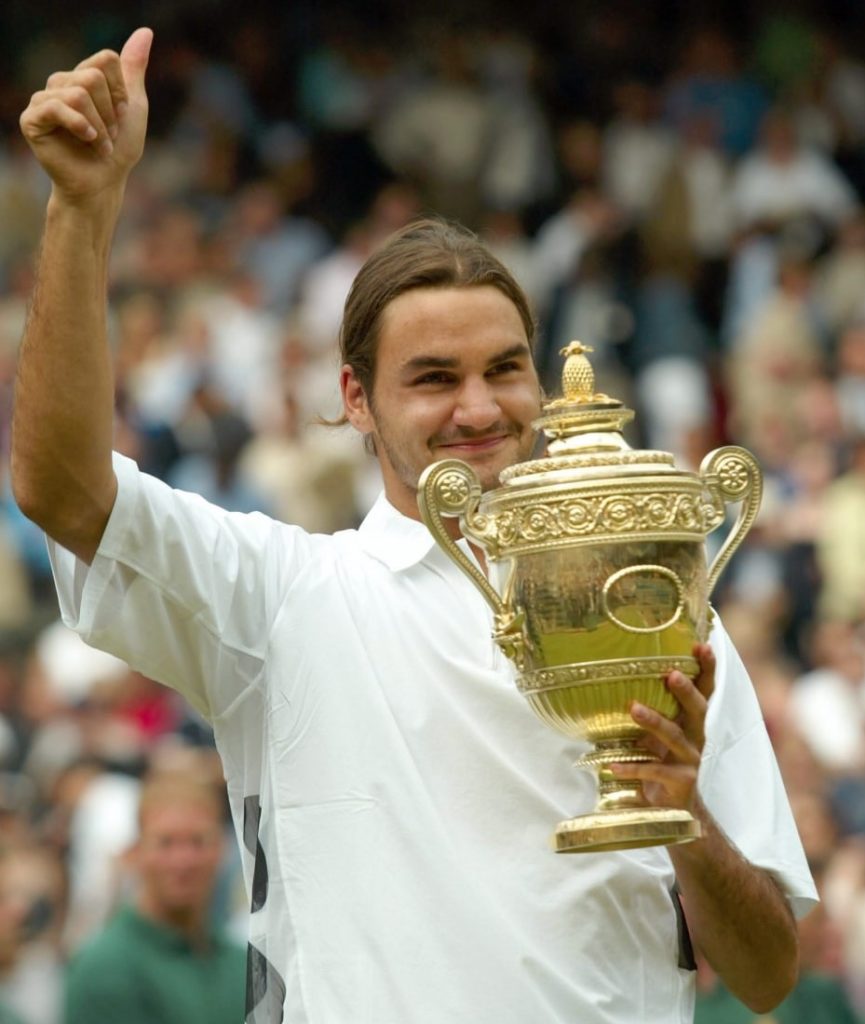 Federer won 5 consecutive Wimbledon titles from 2003-2007 to become only the second man after Björn Borg to accomplish this feat in the Open Era. He was also crowned champion of the US Open in 5 successive years between 2004 and 2008, and no other tennis player has won two separate Grand Slams five times straight.
After getting a first taste of major success the 'Fed-Express' went on a dominant spree of Grand Slam titles, collecting another 14 before the end of 2009. He reached the finals of all four major events in back-to back years (2006-07) and did so once more in 2009. Federer remains the only man (singles) to reach 10 major finals in a row, which he did from 2005 Wimbledon until the 2008 Australian Open.
The 2010s were not as easygoing with the rise to prominence of Nadal and Novak Djokovic. Federer did not fare well against the Serb, losing to him in three Wimbledon finals and in four out of the five times they met in a Slam final. Ultimately, His glory stagnated in the 2010s as he reached 10 Grand Slam finals compared to 21 major championship matches during the first decade of this century.
In 2017 he emerged victorious at Wimbledon for a record 8th time, eclipsing the legendary Pete Sampras' seven major successes on grass. Federer then became the first man to achieve a remarkable 20th major title at the 2018 Australian Open and, although we didn't know it at the time, this would be his final piece of Slam silverware.
15 years seperated Roger's maiden Slam trophy at 2003 Wimbledon and his final major success in 2018.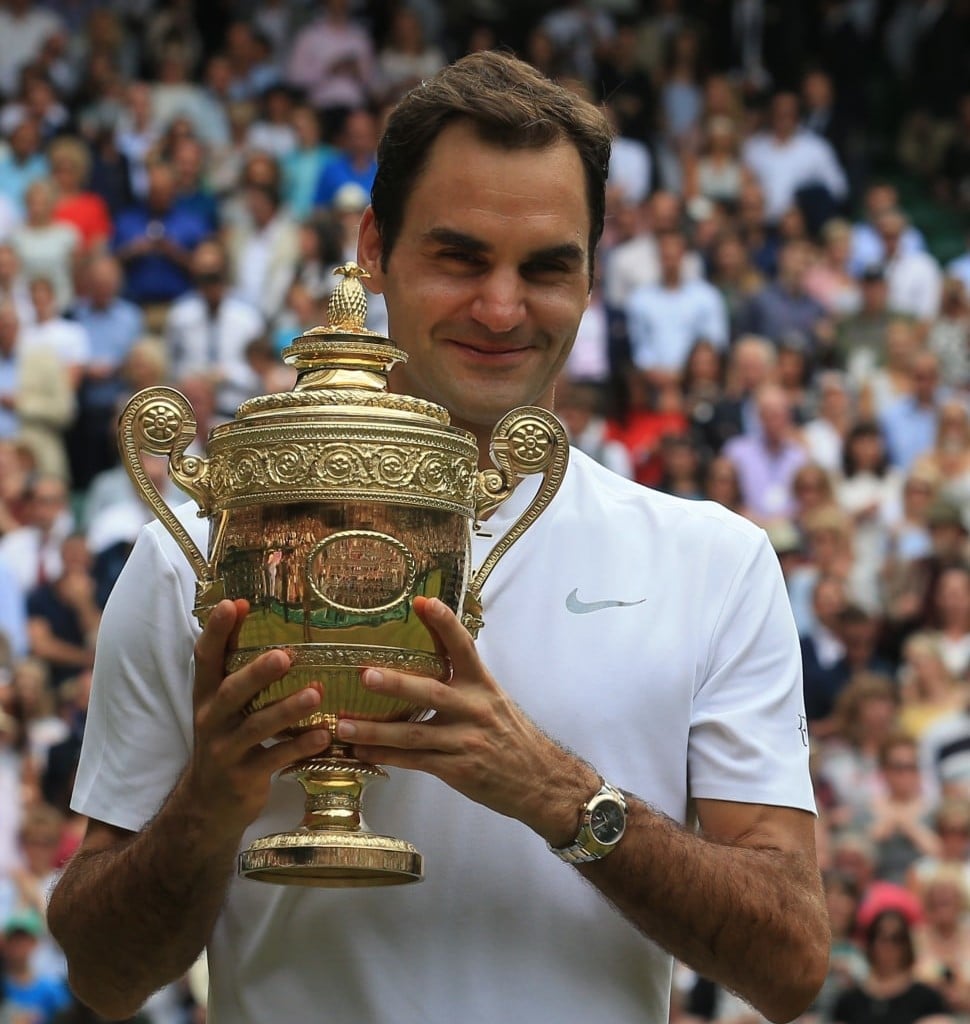 Federer played in 81 Grand Slam events, a joint-record for a man in the Open Era, and no player in the history of tennis has played more matches (429) nor won more matches than Federer (369) at major tournaments, with this ratio representing an impressive 86 per cent win rate at Grand Slam events.
A remarkable 22 years separated his first Slam appearance at the 1999 French Open and his Slam swansong at Wimbledon last year. He has won 6 Australian Open titles, 5 US Open titles, once did he conquered Roland Garros, and he is an eight-time winner at Wimbledon.
He has also recorded the most match wins at Wimbledon (105) and the US Open (102).
Roger has amassed more than $130million USD in prize money throughout his career, on top of millions more in endorsements from the likes of Nike, Wilson, Rolex, Mercedes-Benz, and Uniqlo.
Federer held the ATP #1 ranking for 273 consecutive weeks from February 2004 until August 2008, the longest by any player, and overall he occupied top spot for 310 weeks.
He will truly be missed on-court by the entire tennis family and his eminent legacy will remain for years to come.