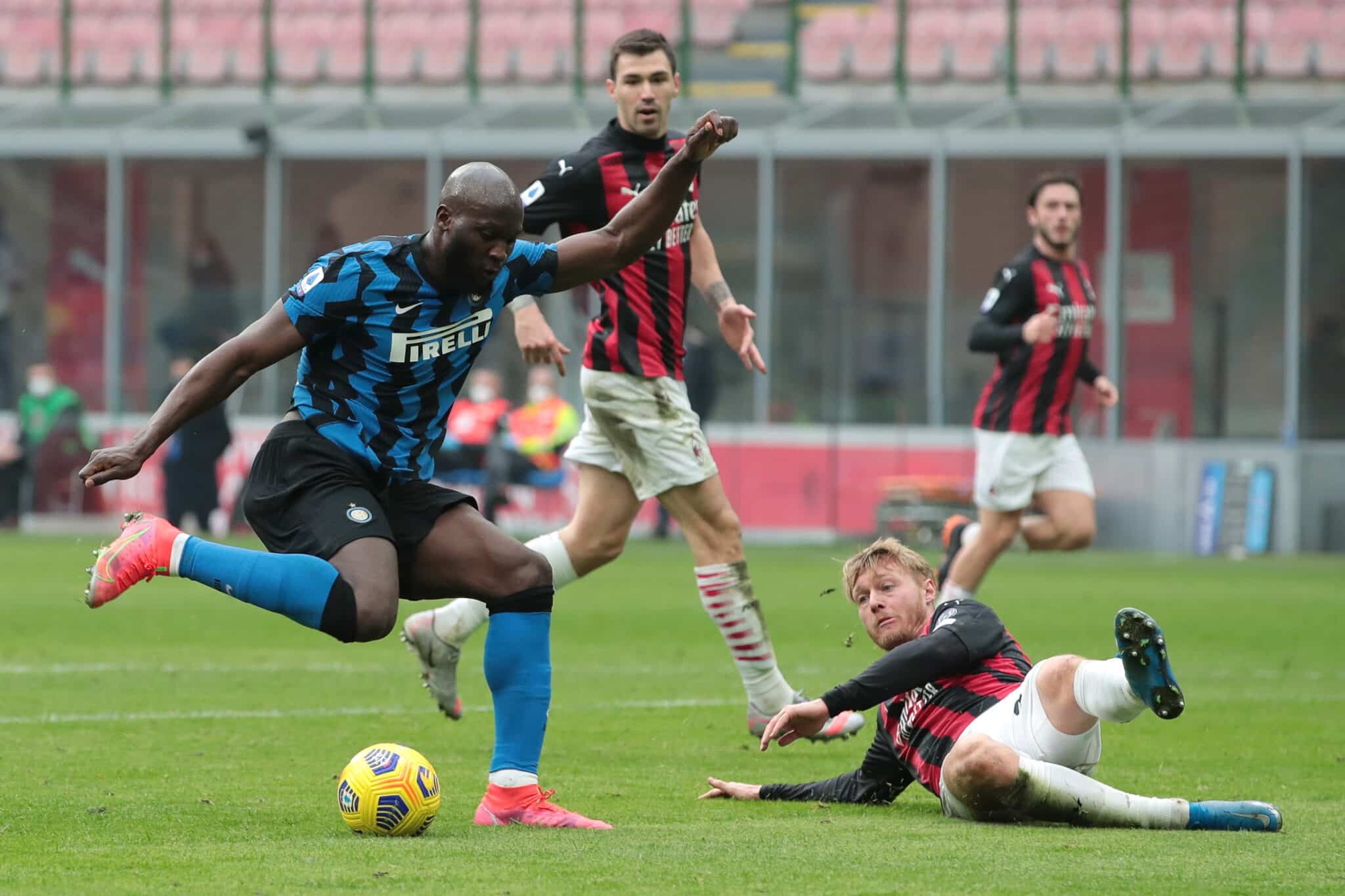 By Gilad Nagar ~ 10/05/2023
For the better part of the 21st Century, Italian football has been downplayed and essentially disrespected by fans of 'The Beautiful Game'. The Serie A is defensive, cynical, and boring! How wrong is that being proved to be! 
The 2022/23 season has been exceptional for Italian football. In all 3 major UEFA competitions, Italian sides have dominated all opponents that have come their way. The UEFA Conference League has seen Fiorentina lose just one game all campaign. The Europa League will have at least one Italian side reach the final with Juventus and Roma on opposite sides of the semis.
Despite already being dominant in continental tournaments, AC Milan and Inter have managed to further Italy's presence by making it to the UEFA Champions League Semi-Finals! Tonight, the Derby della Madonnina will commence for the 236th competitive match. The game of utmost importance will be nervously spectated by every single person in northwest Italy. 
There is absolutely no doubt that football passion, hunger, and love are indelibly imprinted in the minds of all Milanese people. The divide between AC and Inter is so instilled within the city's culture that it has become a part of what it means to be Milanese. I mean, this dichotomy between the Rossoneri and the Nerazzurri even dictates where people sit on public transport! 
Meanwhile in Milan, the rivalry between the two teams for the semi-final of the Champions League has extended to the metro. 🚇

If you support AC Milan, you sit on the left. If you're Inter Milan, you sit on the right ✨ pic.twitter.com/MUgWLL91qY

— Football Tweet ⚽ (@Football__Tweet) May 9, 2023
So far this season the Milan derby has occurred 3 times. The Serie A meetings between AC Milan and Inter have resulted in a win going either side, most recently to the Nerazzurri. Derby della Madonnina also featured in Italy's Supercoppa, where Inter demolished AC Milan 3-0 in Riyadh, Saudi Arabia.
Whilst history has favored Inter in the Milan Derby with 87 wins, the derby in the UEFA Champions League has typically swung towards the Rossoneri. In 4 meetings in the UCL, AC Milan won twice and the other 2 matches resulted in 2 draws. These 4 matches came in 2 knockout ties in 2003 and 2005. The 2002/03 campaign was the last time two Italian teams had made the Semi-Finals of the UCL. AC Milan would win the tie on away goals and go on to win the tournament against Italian rivals Juventus in the Final. Just 2 seasons later, there would be a similar fate for Inter Milan. The Nerazzurri went on to lose 5-0 on aggregate to AC Milan and embarrassingly get thrashed out of the Champions League.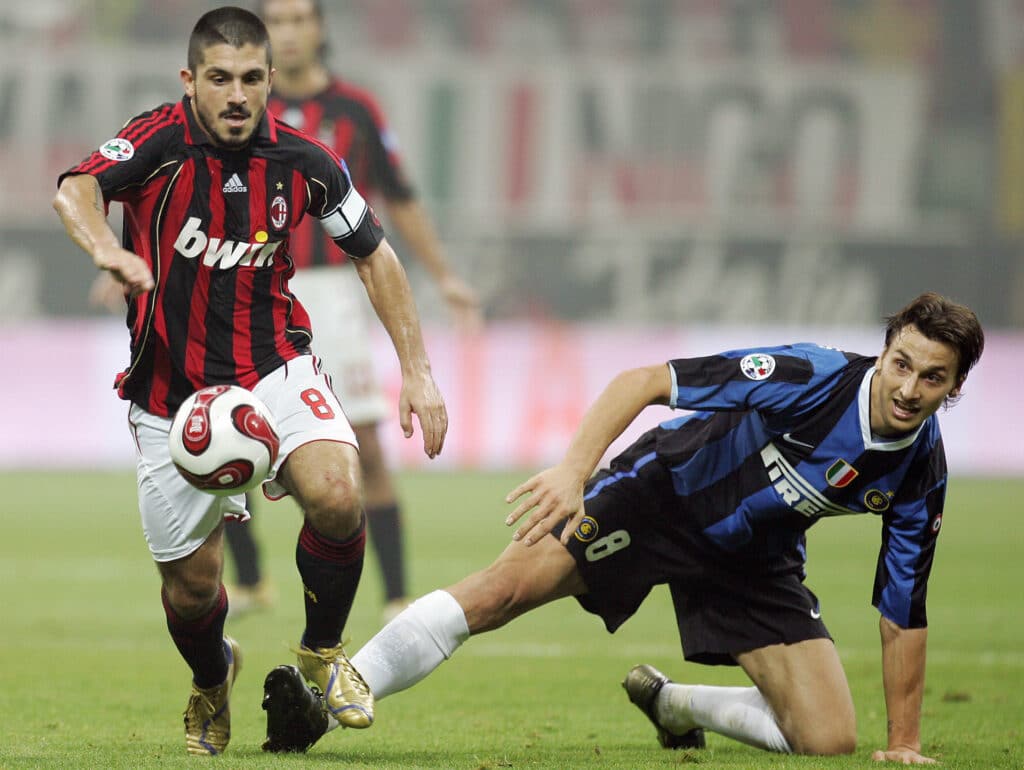 Quite interestingly, the two sides are statistically inseparable in this year's UEFA Champions League. In 10 games played AC Milan have scored just one more goal than Inter. Defensively, Inter have conceded only 2 more goals than the Rossoneri and have kept 6 clean sheets compared to AC Milan's 5. The most damning of all stats is both sides average possession. At 46% and 46.1% respectively, both Inter and AC Milan hold the ball nearly an identical amount.
In contrast to most UCL knockout ties, the home advantage factor is eradicated in the Derby della Madonnina Given both games being played at the San Siro, AC Milan, and Inter will both compete on their home turf. 
These uncanny similarities and marginal disparities almost guarantee an all-time classic!
Recent Form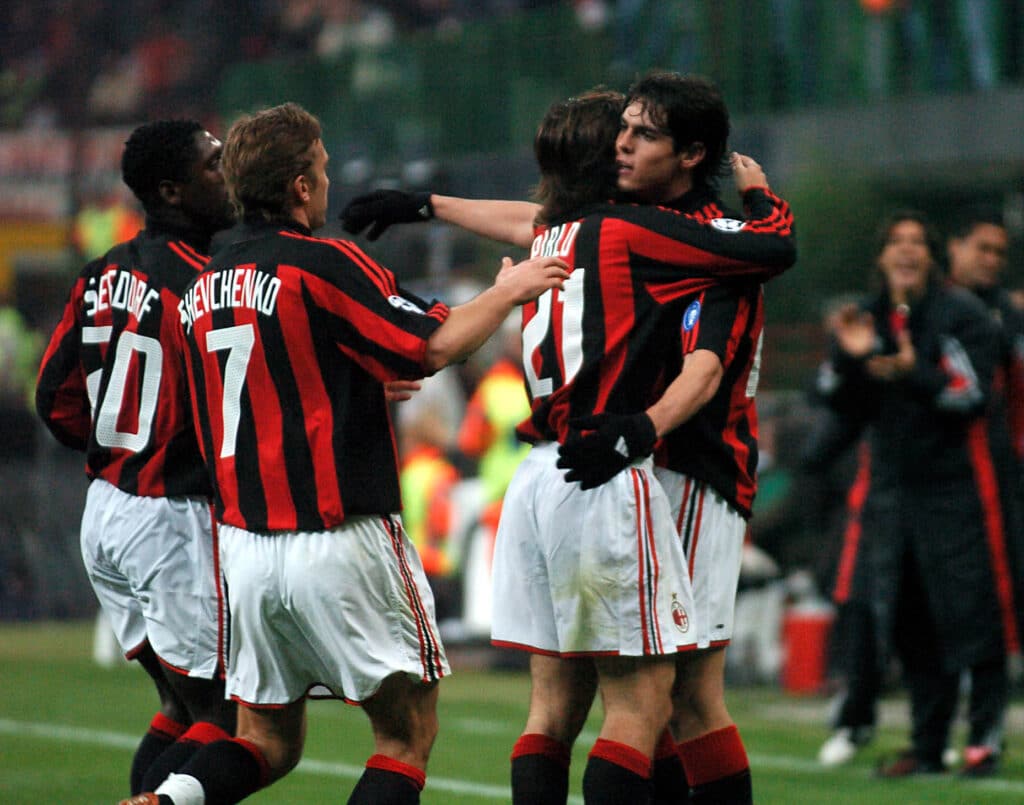 AC Milan's defence of last year's Scudetto has been completely unsuccessful. A terrible January saw the Rossoneri win just 1 out of 7 games in all competitions, including a loss to Inter in the Supercoppa. Despite this, Stefano Pioli's side sit in 5th place in the Serie A and are just 2 points shy of UCL qualification.
More recently, the Rossoneri have gone undefeated in their last 9 games. Those 9 games have seen AC Milan concede just 4 goals and keep 5 clean sheets. The north-western outfit defeated twice and 3rd placed Lazio in this undefeated period and have looked to go from strength to strength!
Optimistically for supporters of the Rossoneri, AC Milan's last loss at the San Siro was in February. Ever since their 1-0 loss to Inter on their home turf, AC Milan have gone 9 games without losing in north-west Italy!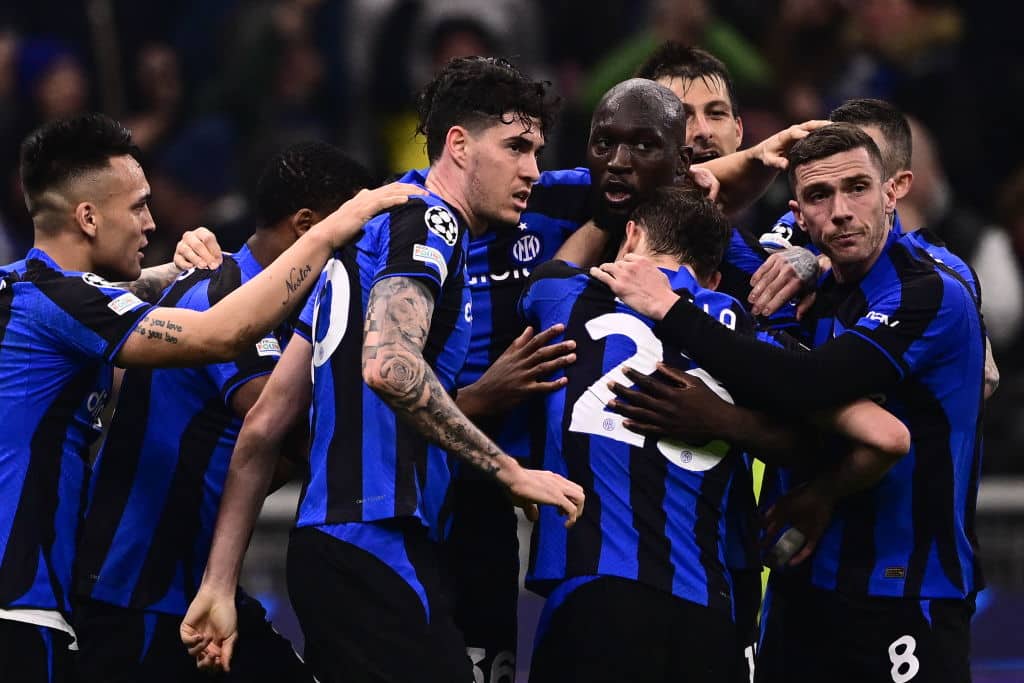 Inter's long-lasting trend of finishing in Serie A's top 4 is in slight danger. Given they are on 63 points and just 2 points above AC Milan, there is a genuine concern that the Nerazzurri will finish outside of UCL qualification for the first time since 2017. 
Nonetheless, Simone Inzaghi's men have not lost in 6 games and have won 5 games straight. Those 5 consecutive victories have seen Inter score 15 goals and concede just one. Elevating the impressiveness of this run, the Nerazzurri have defeated Roma, Lazio, and Juventus in the last 2 weeks.
With their last loss coming on the 15th of April to Monza, Inter will be oozing with confidence tonight in the San Siro. Defensively, Inzaghi will be sure that the chances of defensive leaks will be minimal given Inter's impeccable defence. In 28 games in 2023, Inter have conceded more than 1 goal in a game just 3 times.
Road to the Semi-Final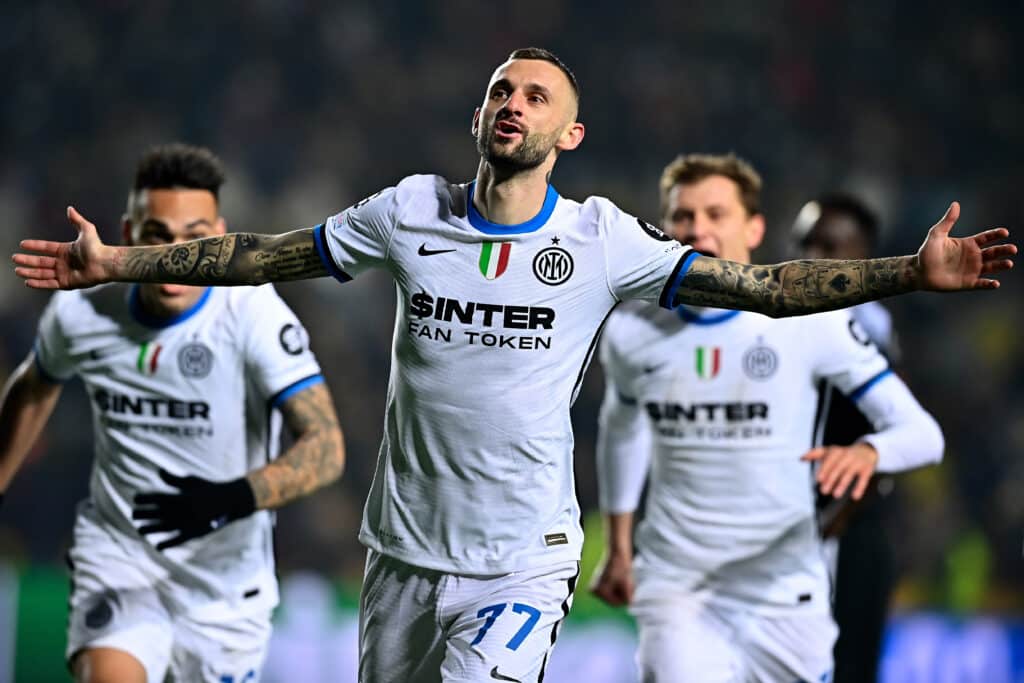 Arguably placed in this year's 'Group of Death' in the UEFA Champions League, the Nerazzurri had their work cut out for them. Inter's group contained European giants Bayern Munich and Barcelona, along with doomed Czech side Viktoria Plzen. A stand-out 1-0 victory against Barca propelled Inter to 2nd in the group. 
The Round of 16 would have Inzaghi's side compete against current Liga Portugal winners in FC Porto. With 1-0 and 0-0 matches being played out, Inter narrowly held on to advance to the quarters. Onana's 10 saves in the tie pushed Inter over the edge despite their inferior expected goals (3.52 – 2.08).
Competing against another Portuguese club, the Nerazzurri were set to play Benfica in the Quarter-Finals. Despite finishing third in Liga Portugal, Benfica were not to be taken lightly given they finished first in a group with PSG and Juventus. A 2-0 first-leg victory on the road was enough for Inter to see out the tie. In fact, this pushed the Nerazzurri to their first UCL semi since 2010, where legendary coach Jose Mourinho would lead Inter to their 3rd European title.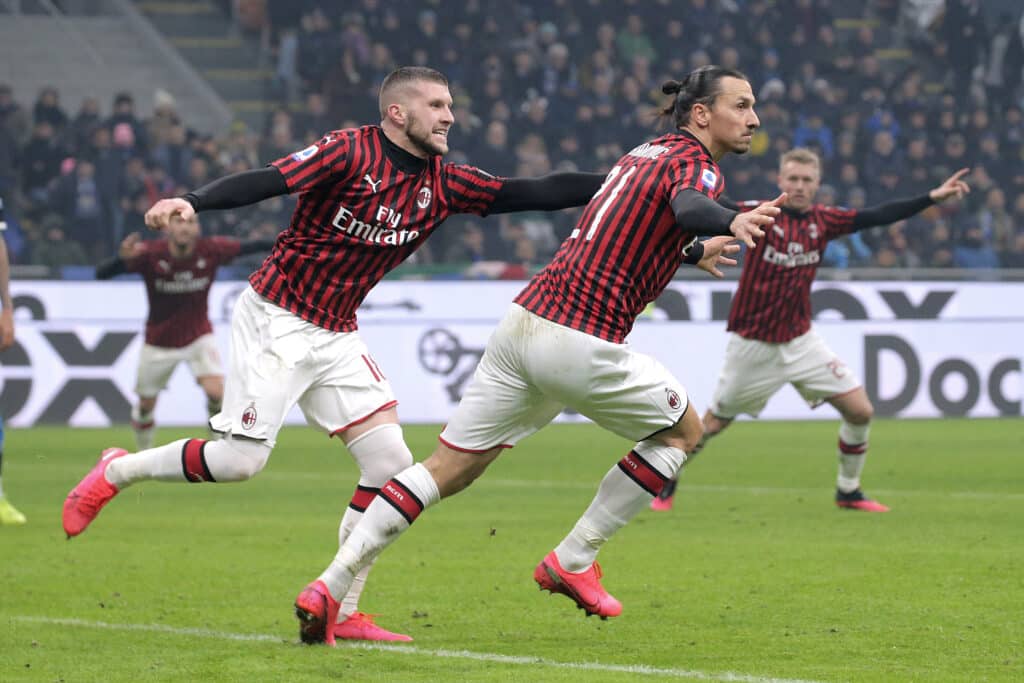 AC Milan's European campaign began with a 2nd place finish in a group with Chelsea, Salzburg, and Dinamo Zagreb. In retrospect, it is unfathomable how the Rossoneri lost twice to Chelsea in the group stage. Fast-forward 6 months from Milan's embarrassing 2-0 defeat in the San Siro to Chelsea and the Rossoneri are competing for a UCL final spot whereas the English outfit are battling for mid-table dignity. A funny thing to look back on!
In the Round of 16, AC Milan would be pitted against North London side Tottenham Hotspur. A 1-0 win in the San Siro and a 0-0 draw at the Tottenham Hotspur Stadium would see the Rossoneri receive a quarter-final berth. Regardless of Tottenham's weariness this season, the Rossoneri put on a defensive clinic in the tie. Restricting the Lilywhites to 0 big chances, the highest xG chance Tottenham had in the round of 16 was worth just 0.14.
The Final 8 would see the Rossoneri play league rivals and Serie A leaders Napoli. Despite defeating the Ciucciarelli 4-0 earlier in April, AC Milan would still come into the tie as massive underdogs. Napoli after all had lost just won a game in the UCL and thrashed Liverpool 4-1 in the group stage. However, Pioli's side managed a 2-1 win on aggregate to advance to their first UCL semi since 2007. French goalkeeper Maignan was monumental in the tie. Saving 8 shots in total and a penalty save in the second leg, the Frenchman further proved himself as France's number 1 goalkeeper.
Team News
Whilst both sides have not been riddled with too many injuries, there are some concerns leading into the latest edition of Derby della Madonnina.
For Inter, they will be without Slovakian centre-back Milan Skriniar. With his last appearance in the second leg of Inter's round of 16 match against Porto, Skriniar's Lumbar Vertebra Fracture is expected to keep him out until the 31st of May. 
Also, German international Robin Gosens will be unavailable for selection for the Nerazzurri. In Inter's 3-1 win against Lazio last week, the wing-back came on in the 71st minute and scored but was withdrawn from the match just 15 minutes later. A shoulder injury will keep Gosens on the sidelines tonight.
Despite these injuries, Inter boss Simone Inzaghi will not be too fazed for tonight. Whilst Skriniar has started 20 games in defence, the makeshift backline of Darmian, Acerbi and Bastoni has served the Nerazzurri efficiently. Also, Gosens seems to have been displaced by Italian wide-back Frederico Dimarco. With Dimarco starting 7 UCL games to Gosens' 3, it seems that Inzaghi prefers the 25-year-old Italian to the foreign import.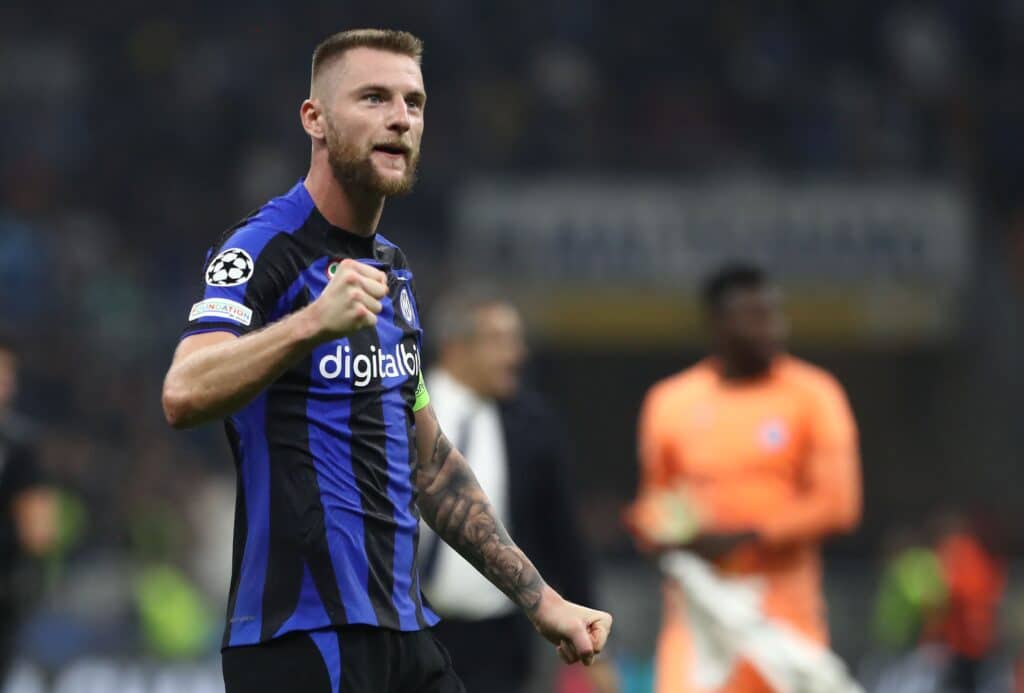 The other half of Derby della Madonnina will be without 41-year-old striker Zlatan Ibrahimovic. The Swedish poacher has been sidelined with a calf injury since the 23rd of April and is going to be away from action until the end of May. Nevertheless, the former Inter Milan forward has not played a major role for Stefano Pioli this season, playing just 4 games and scoring just 1 goal. 
However, the most worrying thing for the Rossoneri is Rafael Leao's status prior to tonight. In AC Milan's 2-0 win against Lazio this weekend, the Portuguese winger came off in the 11th minute. Adductor problems could keep last year's Serie A Player of the Season on the sidelines in AC Milan's biggest game of the season.
With 12 goals and 7 assists in the Serie A this season, Leao has been monumental for the Rossoneri and is their top scorer in 2022/23. The 23-year-old has also completed 37 dribbles in the UCL this season. That is the most dribbles completed by any AC Milan player in a single campaign since Kaka in 2005. With blistering speed, clinical finishing and an innate understanding of the nuances of the game, Rafael Leao has quickly placed himself amongst the best wingers in the world and will be a big miss for the Rossoneri tonight,
Yet, it is not all doom and gloom for AC Milan. Whilst he is in doubt, the club's staff will conduct medical tests on Leao prior to tonight's semi-final clash. Stefano Pioli was quoted as saying "Tomorrow Leao will try to push and we'll decide. If he's not well he won't even be on the bench. We can't risk it". Ultimately, there are two legs in this knockout fixture and Leao's presence in the second leg is probable. Hence, AC Milan will be reluctant to play the talented winger unless he is in top condition.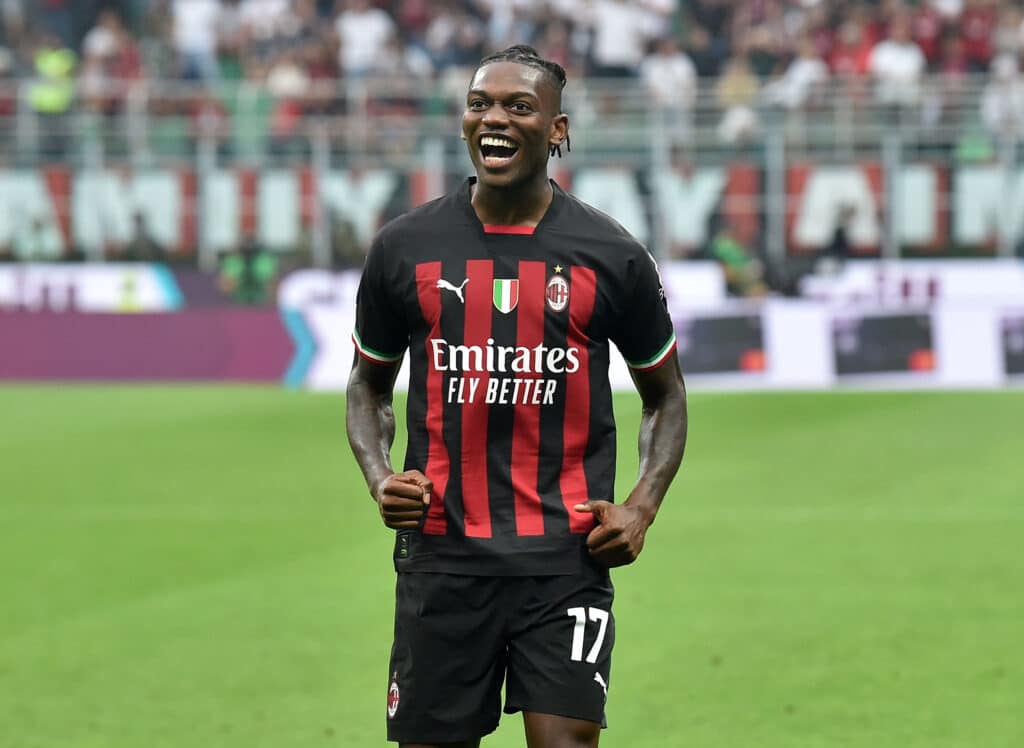 Predicted Lineups
AC Milan:
Maignan, Calabria, Kjaer, Tomori, Hernandez, Krunic, Tonali, Saelemaekers, Bennacer, Diaz, Giroud
Inter:
Onana, Darmian, Acerbi, Bastoni, Dumfries, Barella, Brozovic, Mkhitaryan, Dimarco, Martinez, Dzeko
Odds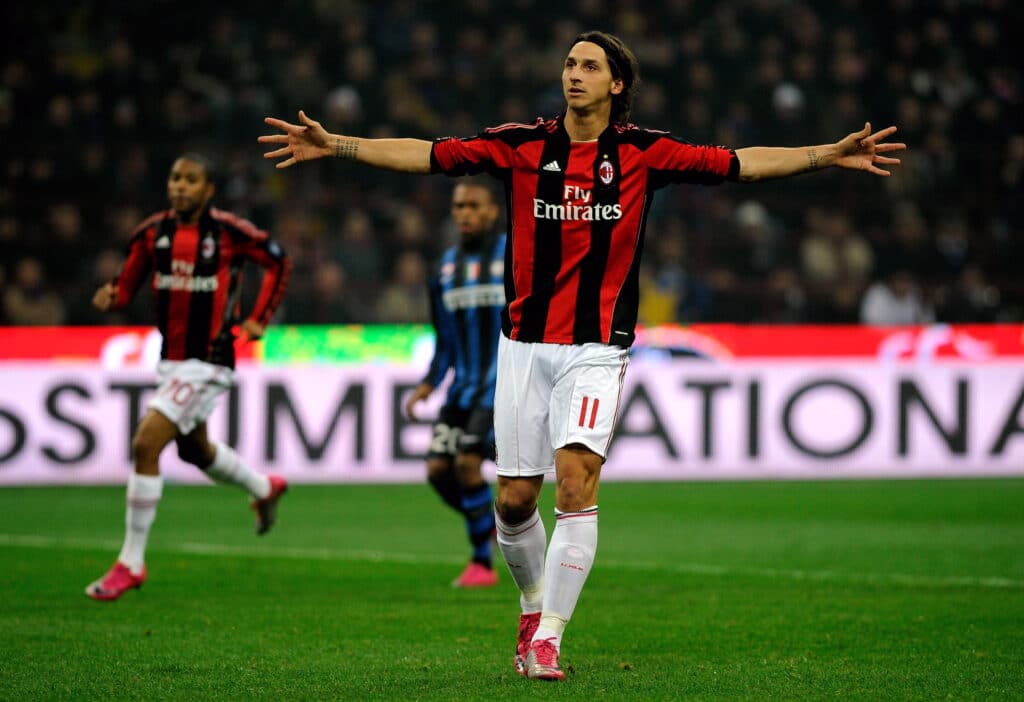 Full-Time Result: AC Milan Win – 3.10 ~ Draw – 3.10 ~ Inter Win – 2.50
First Goal-Scorer:
Lautaro Martinez 6.00
Edin Dzeko 7.00
Olivier Giroud 7.00
Rafael Leao 8.00
Romelu Lukaku 8.00
To Qualify for Final: AC Milan – 2.20 ~ Inter – 1.61
Prediction
With so much tension between two of Europe's most brilliant sides, tonight's UCL semi-final bout is set to be an all-time classic! The upcoming editions of the Derby della Madonnina will result in an Italian team competing in the UCL final for the first time since the 2016/17 season.
Predicting the outcome of this one is as tricky a feat as anything for all football fans. With both sides so evenly matched, it seems like absolutely anything can happen tonight.
Nevertheless, we went for a 1-0 Inter victory in the San Siro. A tight and heart-pumping match will have two elite defensive sides maintain their rigidity and solidity for the full 90 minutes. However, an Inter goal will put them ahead. Unfortunately for the Rossoneri, Rafa Leao's presence will be too much to overcome. Given he's been involved in 7 of AC Milan's last 11 goals, we can foresee the Rossoneri struggling creatively and not scoring in the first leg. A victory for the Nerazzurri is imminent!