NFL
Injuries to Monitor Leading Up to the Super Bowl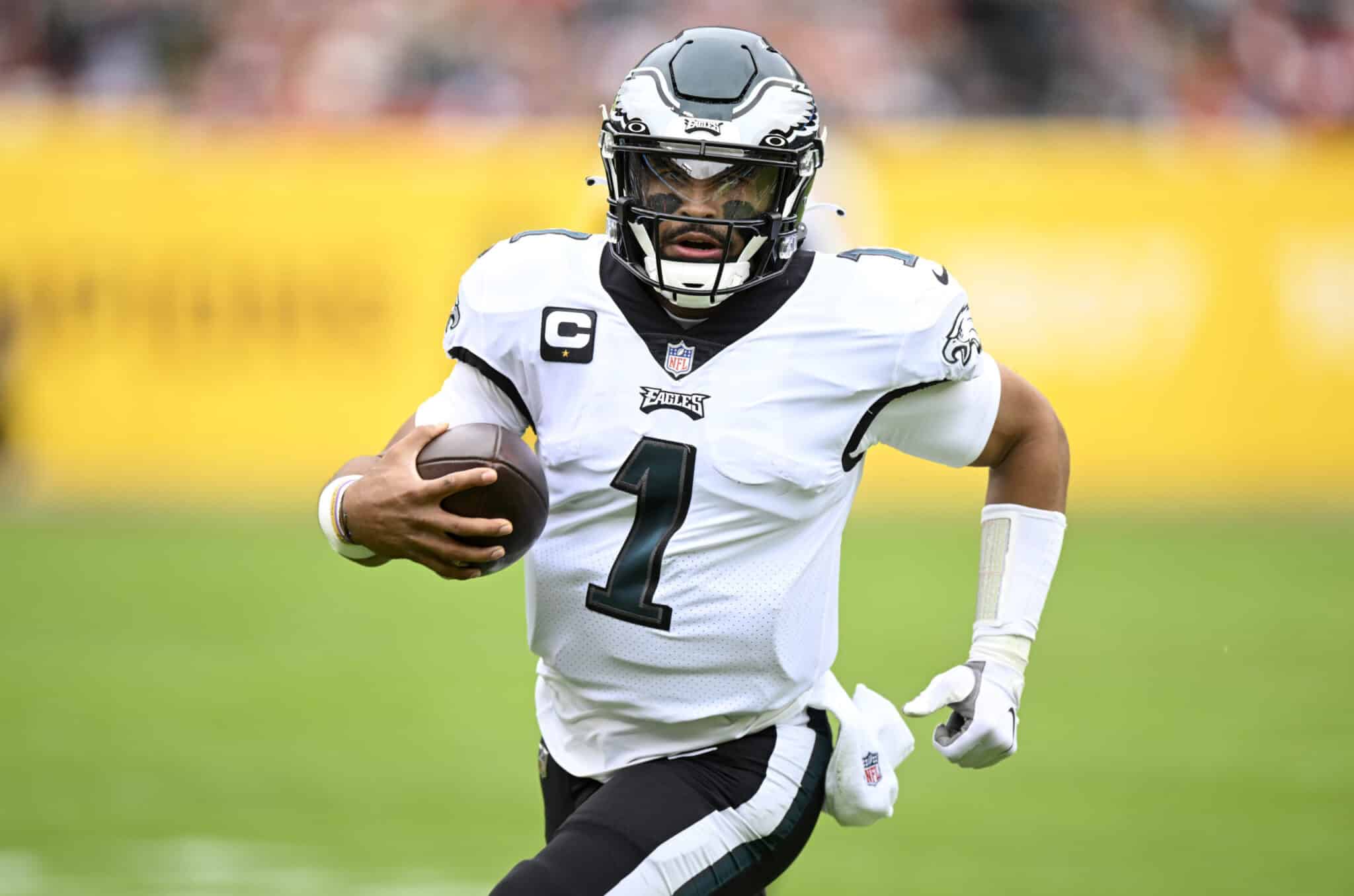 By Andrew Doherty
We're one game away from the end of the NFL season and as always, it's gone by too quickly. For the players, it's been a long, grueling season, especially for those dealing with injuries. Having a week off before the Super Bowl certainly helps and while the hope is that both teams will be at full strength, the reality is that there are some key injuries to monitor leading up to the game.
Jalen Hurts shoulder injury
Hurts wasn't officially on the injury report ahead of the NFC Championship but we know his sprained shoulder won't be 100% until next season. He hasn't needed throw very often in these playoffs so far with back to back blowout victories, so it's unclear just how much his should is bothering him. Hurts did miss top target AJ Brown deep multiple times in weeks game and his deep ball hasn't looked the same since returning from injury.
Patrick Mahomes ankle injury
Mahomes was certainly less mobile then usual last week but was still mobile enough in the games final seconds to scramble into range for a game winning field goal. Mahomes appeared to only tweak his ankle once during the game but was able to play through it. His ankle hindered him enough to force him into being a pocket passer, but Mahomes was still able to make all his usual throws. We'll have to wait for reports on how well he's moving in practice next week to truly determine if this injury is going to be a factor in the game.
Travis Kelce back injury
Despite multiple reports of Kelce's back "locking up" at Friday's practice before the AFC Championship game and the ensuing questions about his availability, Kelce didn't miss a beat. While there was never any real doubt about whether or not he'd play, there was some doubt about how effective he'd be. Kelce put any doubts to rest by recording a 7-78-1 line on 8 targets. It's worth keeping an eye on in case he suffers a setback, but Kelce should be his usual dominant self for the Super Bowl.
Lane Johnson groin injury
We know from the Eagles injury report last week that Johnson has a torn groin yet is somehow playing through it. Obviously this is a substantial that will, at least in theory, hinder Johnson significantly. I say "in theory" because if you didn't know he was injured, you probably wouldn't be able to tell from watching him play last week. I have no doubt that Johnson will play but he's at high risk of further injuring himself in game.
Chiefs wide receivers
Juju Smith-Schuster, Mecole Hardman, and Kadarius Toney all exited the AFC Championship game due to injury. I expect that all 3 will practice in some capacity this week but the status of this group is truly up in the air. The key will be getting in a full practice participation by the end of next week. This is arguably the biggest injury situation to watch this week, as it leaves the Chiefs very thin at wide receiver if these players are sidelined for the Super Bowl.